Social media
How to know who is connected to Messenger right now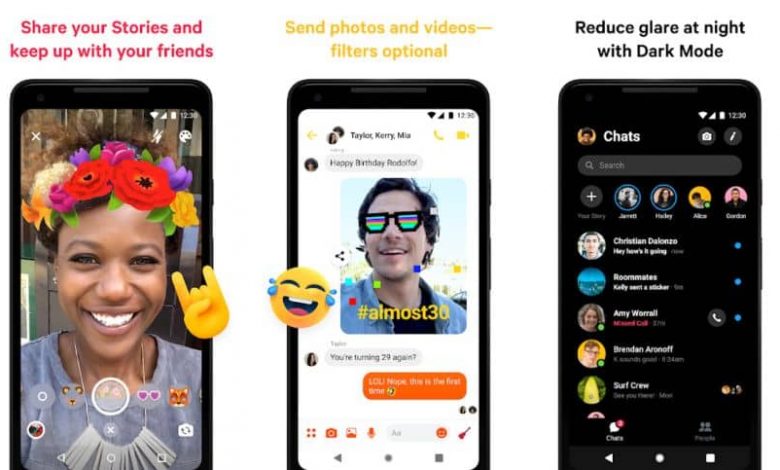 Fortunately, this Facebook extension has more advantages than disadvantages. Therefore, more and more users are opting for it. Precisely, Facebook launched this extension to the market, in order to offer its consumers a faster and more dynamic service, with which people feel comfortable.
Based on this, it should be emphasized that this means is more practical, to chat with one of our friends and find out who of them uses Facebook, see who is connected to Messenger right now, do not worry, because below I will explain in detail how it does.
How to know who is connected to Messenger?
We normally use the Messenger application to send and receive messages instantly with our contacts. But if you are starting to use this Facebook extension, probably some things are unknown to you, among them, and the most common is knowing who is connected to Messenger at the same time, that we are.
However and fortunately, this is a very simple process, which will not take you any time to know. Similarly, once you become familiar with Messenger and learn how to use each of its options, you will notice that its interface is very simple and has no difficulty in using it.
Now, without further ado, let's see how to find out who of your contacts are connected to Messenger, right now.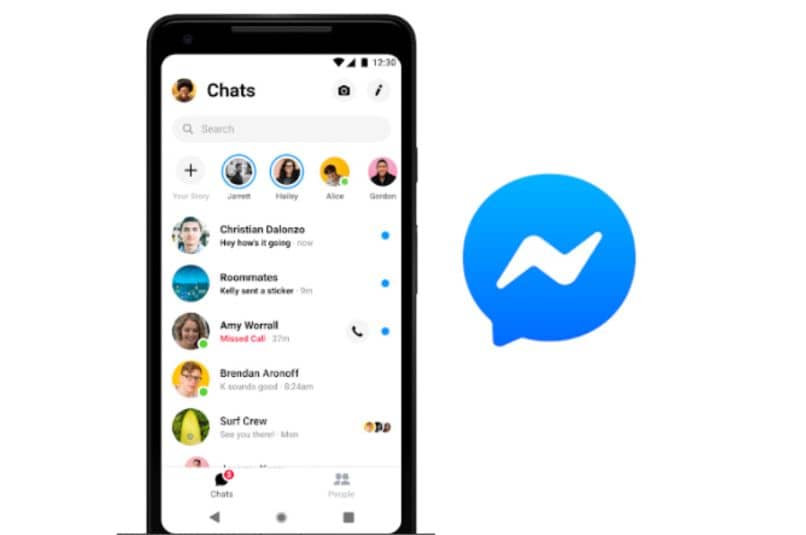 Steps to see who is connected to Messenger
Open the Messenger application on your device, if you have already downloaded and installed it .
Once there, the list of chats with which you have spoken recently and previously appears.
You must go to the lower left area and click on the People item
Immediately, the stories that other users have shared appear.
Select the Active option , which appears next to Stories
As soon as you check this option, you will quickly see the list of all the users that are connected. Each of them must have a green dot next to the profile photo that indicates that it is active at that time.
If a user appears that does not have a green point, it means that they were recently connected and next to it should appear the time they have been inactive.
In this way, you can see who is active in Messenger.
Main advantages of Messenger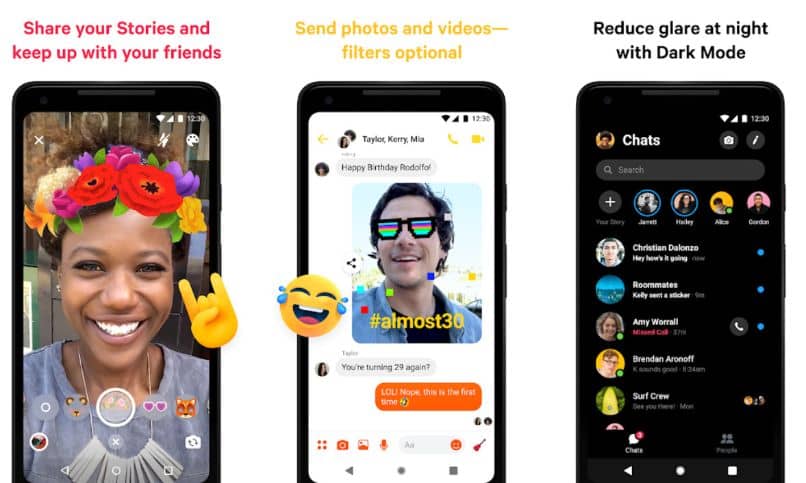 As mentioned from the beginning of the article, Messenger has more positives than negatives. For this reason, we will introduce you to its main advantages below:
Instant messaging : One of the main advantages that Messenger offers us is that it handles a faster messaging system. In addition, it allows you to directly enter the chats without going through all the publications that normally appear on Facebook. Therefore, this is very beneficial for users who use this social network only to send and receive messages.
Instant photos : Messenger has the option to take photos quickly from the application, which makes it easy to send a photo to any user.
Find friends by Gmail or telephone contact : this advantage is very new, since you can locate or get friends through their email or telephone number and know if they have Facebook, but they are not connected yet. This way you can add it to your friends list.
It allows you to delete conversations that you no longer need.
Without a doubt, there are many more advantages that this Facebook extension offers us, however, here we have mentioned the most common ones. I want you to know that if you need to hide your activity in Messenger you can hide or deactivate the active status on Facebook for everyone.
Finally, we hope this post has helped you. However, we would like to hear your opinion. Do you think Messenger is better than other instant messaging applications? Do you know of another method to see the people who are connected in Messenger? Leave us your answers in the comments.