Cloud storage
Sign in to iCloud Mail: How to access Apple iCloud email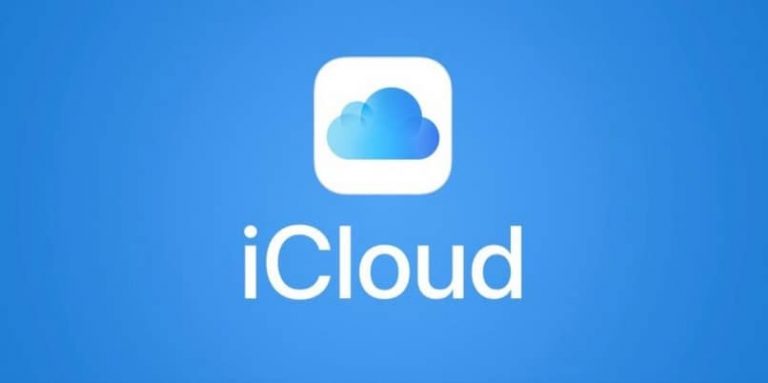 Using Apple email is easy, as long as you have previously created an iCloud account. The steps to log in depend on the computer or device from which you are logging in; since it can be a Smartphone, as well as it is possible to do it from a desktop computer, such as a Mac or even a Windows computer. However, in the latter case, the application must be installed or accessed from the browser.
iCloud is a cloud storage system, with which you can synchronize files and data from your different Apple devices. In addition, you can use different services such as the storage of contacts, sticky notes, email and more. To access, you only need an Apple ID.
It is important to note that the email used to log into iCloud can be from an address with domain @ gmail.com, @ outlook.com, etc. or one corresponding to Apple such as @ icloud.com, @ me.com and @ mac.com. However, it is necessary to have an address with Apple domain, to use iCloud Mail, follow thislink for more information.
From the computer
The process to log in from a computer is very different depending on the Operating System, since the use of iCloud is not exclusive to Mac, where all the corresponding tools are pre-installed, as there is an application available for installation in Windows.
On Mac
The latest macOS update is recommended first, as iCloud Mail requires a minimum of OS X 10.7.5. To do this, go to " System Preferences ", then " Software Update " and finally " Update Now ". Then, you must follow these steps:
Enter " System Preferences " again.
Select " iCloud."
If you have not done so yet, click " Sign in " and enter your data.
Verify that " Mail " appears among the applications to synchronize.
Once this is done, you will be able to open the application called " Mail " on your Mac without inconvenience. It is also possible to directly enter the application and log in to iCloud.
On windows
There is more than one alternative to logging into iCloud Mail on Windows. One of these is to simply enterhttps://www.icloud.com/ with your respective access data. But for it to work properly, it is important to have an up-to- date web browser. It is compatible with Firefox, Google Chrome, Microsoft Edge and Opera.
Moreover, it is possible to install the iCloud application for Windows. This can be obtained through the followinglink to official Apple support, where you can find download links for Windows 7 and later versions. Particularly in Windows 10, it must be downloaded through the Official Microsoft store, so in that case you will find a simple redirect.
After installing the app, you must restart your computer for proper operation. Once turned on, you can follow the following steps:
Click on the iCloud icon to open the application.
Select the option " Login ".
Enter your Apple ID and password.
For this login to be effective, you will need to make sure to sync your email data when setting up iCloud. Once this is done, you can log in.
From mobile device
If you want to access iCloud Mail from a mobile device, the process is very different in case of using Android compared to iOS, where you should not find any inconvenience.
Android
Although there are several ways to access iCloud from Android, in this section you will find one of the simplest solutions to achieve it. Follow this guide to access iCloud from an Android device:
Go to https://appleid.apple.com/#!&page=signin and sign in with your Apple ID.
Look in the " Security " section for the " Create password " option .
A box will appear where you must indicate the use of the generated key. You just have to write " Email " and you will receive a code.
On your Smartphone, download an application to manage mail. " Email – Lightning Fast & Secure Mail " has very good recommendations from users and you can get it by following thislink.
Once you have installed the application, access and click on the " Add account " option .
Then, you must simply choose " iCloud ".
To enter, you must enter your access data, along with the security code.
Once this is done, you will be able to access iCloud Mail from your Android device, simply using an external email manager.
iPhone
To enter iCloud Mail to read and send messages to your contacts, you simply have to open the Mail application on your mobile device. However, if you have not done so previously, the following steps may be necessary:
Open the " Settings " section.
Click on " iCloud ".
Enter your login details.
This is all that is required to log into iCloud Mail. In this same section, you will be able to enter the section to know the account information. If this doesn't work, you will need to enter your iCloud details directly into the application to manage emails.