Applications
Manage, optimize and accelerate torrent downloads with biglybt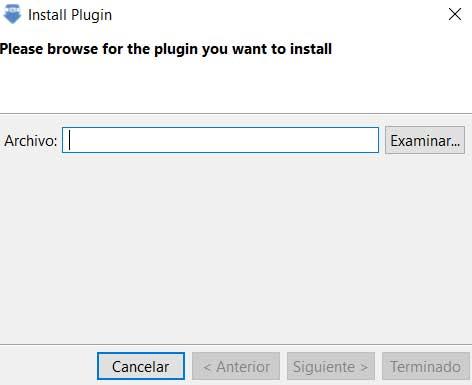 When we talk about the Internet, there are many uses that we can make of all this, from playing, to working, going through social networks or downloading content . In fact, we have at our disposal a huge amount of possibilities that make us spend a good part of the day connected. In these lines we are going to focus on the use of torrent files, specifically in a program that will surely be very interesting for you, such as BiglyBT.
For many years, one of the most common and controversial uses of the Internet has been downloads through P2P networks . Here torrent files are commonly used, and we speak of controversy due to their misuse related to the piracy of copyrighted content. And it is that the P2P networks that we comment on, as well as the torrent or the clients that we use, have been surrounded by controversy.
As we told you, all this is largely due to the downloading of content subject to copyright through these clients using torrent . Keep in mind that over the years many users have taken advantage of their technology to pirate copyrighted content. With this we refer to elements such as the aforementioned P2P networks, torrent files, as well as the software clients themselves, as we are going to talk about.
Of course, at the same time we must know that both BiglyBT and the rest of the P2P clients only offer an interface and some functions to manage the upload and download of torrents. But despite all this, they are completely legal, although at first some may think otherwise.
Advantages of using the BiglyBT client
As we mentioned before, here we are going to talk about a powerful client to download torrents that has some interesting features. To begin with, we will tell you that it is one of the few torrent clients that already has support for the use of BitTorrent v2. This is the most current protocol for downloading this type of file and it has been talked about for more than a decade. It should be noted that this makes use of SHA-256 encryption instead of the usual SHA-1 and the magnets load much faster.
Of course, it is not backward compatible with the usual torrents, so hybrid torrents can be used to avoid this problem, as it happens in this client. Once we know this, it is also worth highlighting the customization capabilities that the program presents to us in its installation. Thus we will have the possibility to choose the type of interface that we are going to use, associate the torrent files, or choose the elements to be implemented.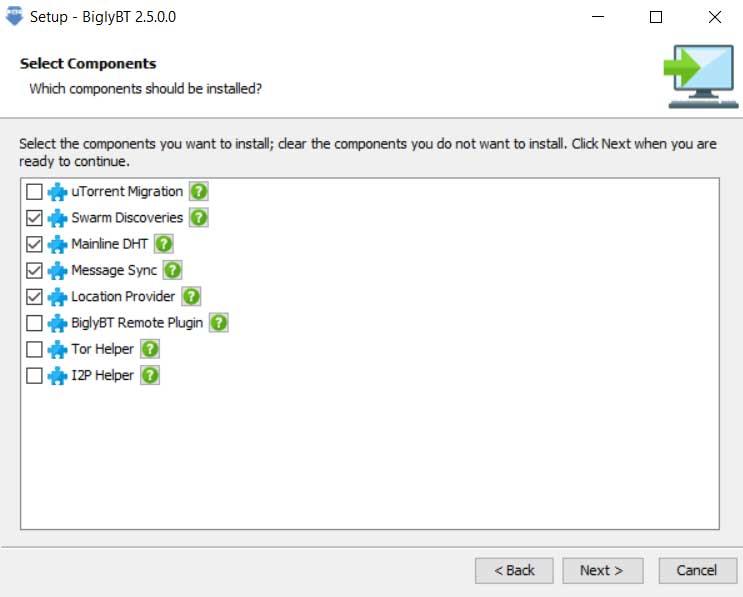 That's when it comes to installing the program on the PC, because its peculiarities don't end here, at least when it comes to starting it up. It is also interesting to note that the first time we run it, it proposes to do a connection test. In this way, what BiglyBT does is measure the type of connection we have in order to improve and optimize its operation.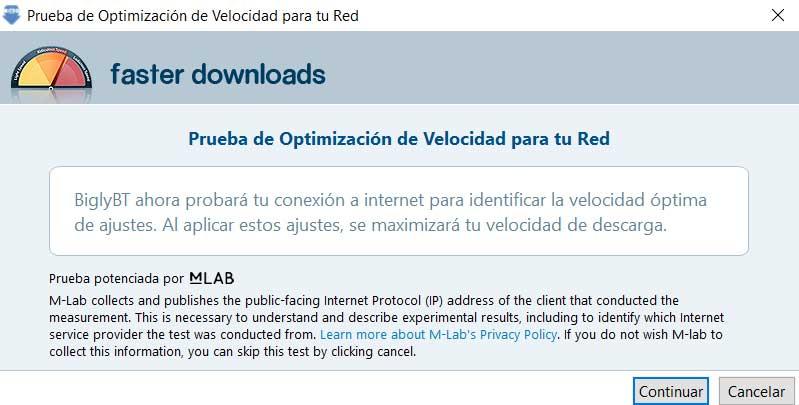 Start-up of BiglyBT
Once the processes we have talked about are finished, we finally find a clean user interface to work with. Say that as usual, here we have the possibility of loading the torrent from the Open menu, or by dragging directly.
At this point we will tell you that in the left part of the main window of the program, we have access to its sections. So we can see on screen the collections that we are downloading, individual downloads, notifications or new arrivals to BiglyBT. It is also striking the large amount of information that we find at first glance when we load a torrent. In this way we will see the current download speed in real time, its progress, original size, estimated time left, etc.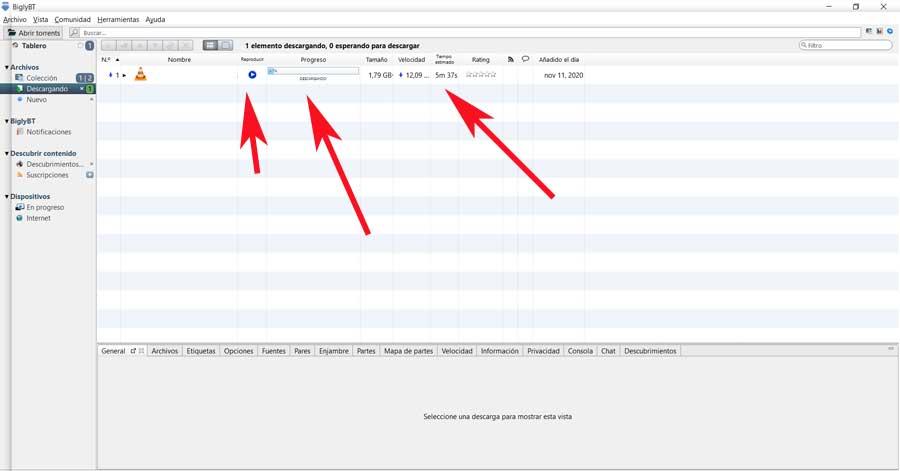 We must bear in mind that we find an open source program developed by the former creators of the popular Vuze, also known as Azureus . That is why we can affirm that they have accumulated experience to make a quality client in this specific case. In addition, they want to emphasize that their project is free of advertising or unwanted adware- type installations that some other proposals make.
Features available in BiglyBT to improve downloads
It also offers us a good number of additional functions with which it is intended to improve the use of the program. A good part of them can be found in the Tools menu of its main interface. For example, from here we can see the torrent that we have shared with others at that moment, the usage statistics through graphs.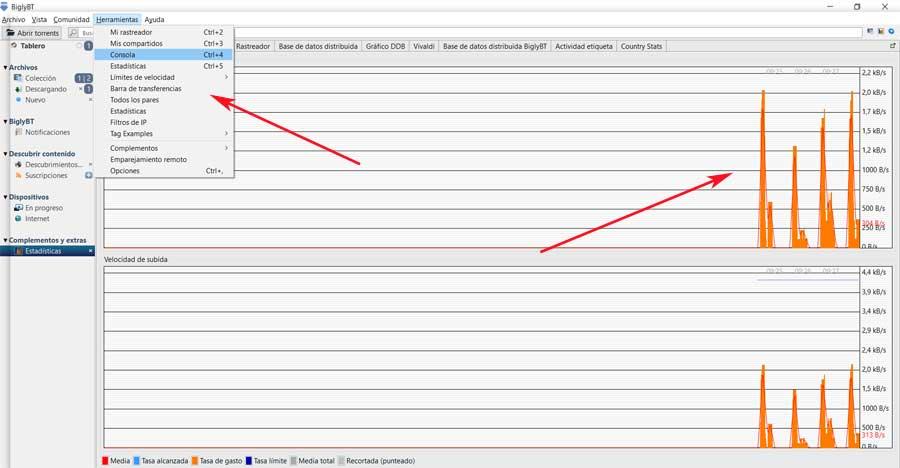 Say that as we open add-ons and functions of the program, this is placed individually in the aforementioned left panel. So we can close all these accessories one by one when we no longer need them, as well as view them. The program shows us a good amount of information that will help us optimize downloads. Likewise, from the Tools menu itself, we can set download speed limits to limit certain IP addresses. With all this it can be said that we find ourselves with one of the most complete torrent clients.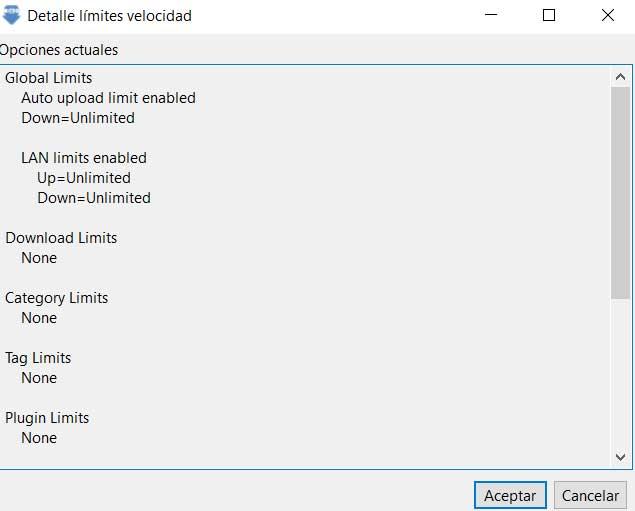 In addition, and to increase its functionality, we can add other additional complements in order to have other modules that are equally helpful to us. We can do this from the Tools / Add-ons / Install from file menu option.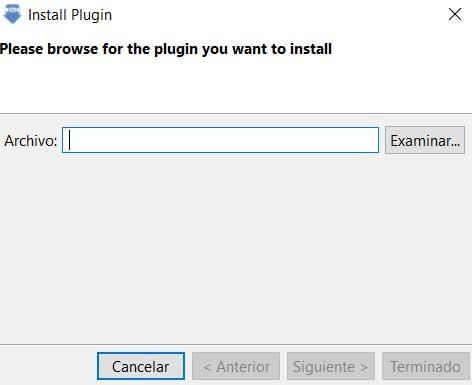 Other alternatives to BiglyBT
uTorrent: this is a widely extended program in this type of use that is used by millions of users and it is one of the best known proposals. It is a client that helps us both to upload and download files of this type with additional functions that optimize their use. It allows us to work with it in a simple way, as well as offers functions for other more advanced users. To test this other proposal first-hand, we can do it from here .
qBittorrent: here we find another of the most interesting and used proposals in the torrent client sector. In fact it is one of the reference applications of its kind and has been around for a good number of years. It offers everything you need to optimize the use of these files and their corresponding downloads, and we can test it from here .
How to download BiglyBT for free
As we have mentioned before, this is a free and open source application that does not even have any advertising added. Therefore, it is one of the most interesting proposals that we can use when dealing with and managing torrent files . Therefore, if after all the above you want to try it on your computer, you can do it from this link .