Applications
Create and design qr codes in windows with these programs and websites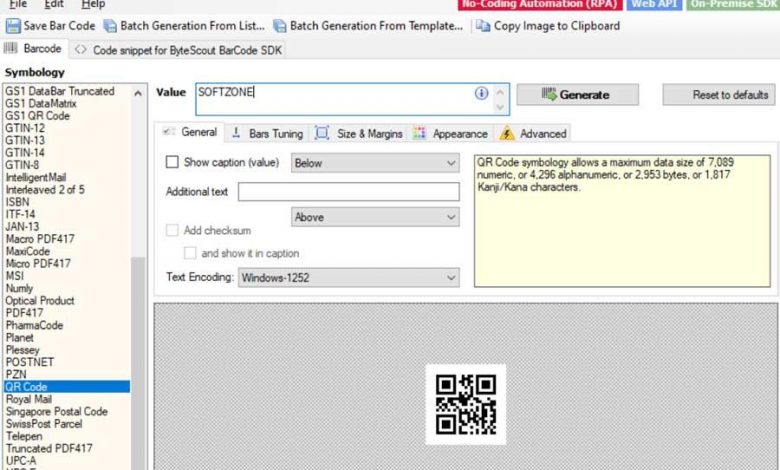 Although at first it may seem a bit strange to some, the truth is that at this point the use of the so-called QR code is the order of the day. These elements can be used in a multitude of environments and for the most diverse uses, as perhaps many of you already know.
An example is the use of online platforms such as social networks or personal cloud storage services. Likewise, these elements can be used as business cards that contain all our personal data in a single image. And it is that at the same time we must bear in mind that today and thanks to the Internet, many have various social profiles, email accounts, their own websites, mobile number, etc.
Therefore, the aforementioned QR codes in which we are going to focus on these same lines, can be very helpful. For those of you who do not know, we will tell you that these strange square images that have been accompanying us for years, are capable of storing a good amount of information. But that is not the only use we can make of them, but at the same time we can share the key of our home WiFi in a much faster way.
In fact, the usefulness of these images is great, as we are going to show you below. We are only going to have to put a little imagination or creativity to it to be able to give them a more practical use. Of course, we are also going to need a series of specific programs to help us create them. In addition to all this we must add that in these times almost any smartphone integrates software as a QR code scanner by default.
What is a QR code
But first of all what we must be clear about is actually what we mean by these QR codes that we are talking about. To begin with, we will say that they are two-dimensional bar codes with a square shape that can store a certain amount of encoded data. Hence precisely the versatility that they present to us in terms of their types of use.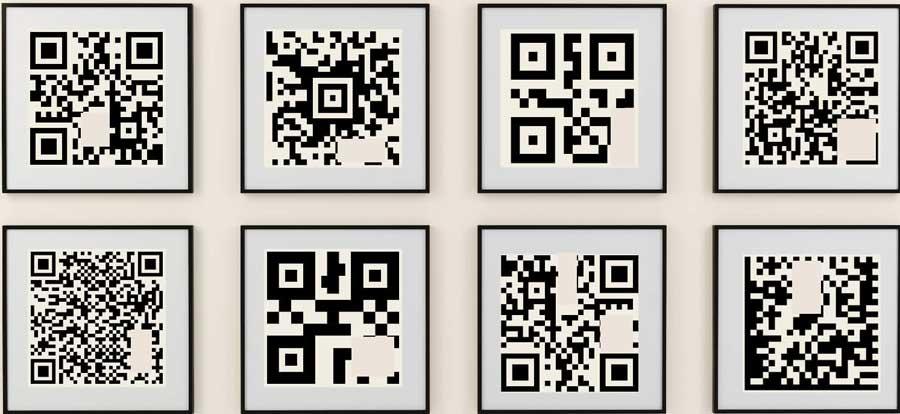 At this time and after several years of life, these can be found in brochures, magazines, business cards, bar menus, etc. In addition, taking into account that most mobiles already have a reader of these, their use does not stop growing. It is for all this that at the moment these objects are for many a very creative digital tool. But of course, as we mentioned, in order to get the most out of them, we are going to need some specific software to help us create them correctly.
Web applications to create your own QR codes
Next we are going to talk about a series of proposals of this type in the form of free programs and websites that will allow you to create your own QR. Thus, with a little imagination, you can make a much more creative and personal use of these constantly growing elements.
QR Code Generator, one of the most popular QR generators
We are going to start with one of the best known proposals of this type. Specifically, it is a web application that we can access from this very simple link . Note that one of the main advantages found here is that the input it and presents us to choose the type of content that the QR accommodated.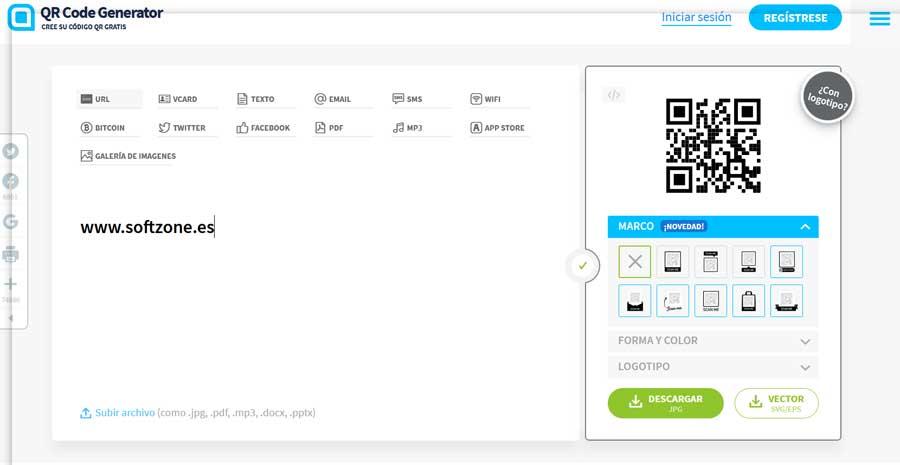 We see this in the upper part of its interface, where we choose between a text, email address, website, social profile, URL, etc. Thus, we only have to select the type of content, enter the corresponding personalized text, and we already have the QR. After this, on the right we find that we can customize the image with a frame and other additional designs.
QR codes, choose the size of the code to design
This is another proposal similar to the previous one, but with some differences. For example, here we will not be able to select, as an option to create the QR code, our social network profiles, something very important for most. Of course, we have other types of data such as a business card, URL, email, text, etc.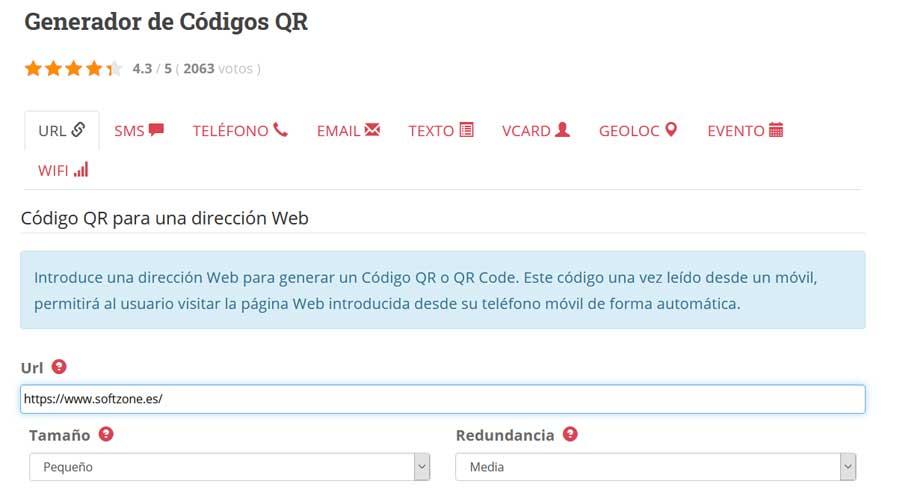 At the same time, if there is something we can highlight here, it is that we have the possibility to customize the size of the object that we are going to create, depending on its later use. In the same way, we have the possibility to select its redundancy or complexity. We can test all this from this same link .
UnitagQR, a custom color for the QR
We are not going to repeat again the benefits offered by this free online QR code generator. We can also choose the type of content and customize it, as in the previous ones. However, here we want to draw your attention to an aspect in which special care has been taken in the design work, we refer to the multiple customization functions that it presents.

We tell you this because in its lower part we find several parameters that allow us to fully customize the final aspect of the code that we are going to create. Thus, from here we will have the possibility of adjusting the desired color of the same, its shape, the eyes that it will have, in addition to being able to choose between several types of predefined designs. To enjoy all this we can do it from this link .
RCodeMonkey, choose the content of your QR code in detail
The user interface that this free application presents to us, perhaps at first it may be a bit confusing, at least from the outset. This is because it is cataloged in multiple tabs that we select depending on the content of the QR code that we have to define. These are located at the top of the main interface, so it should be the first thing we choose.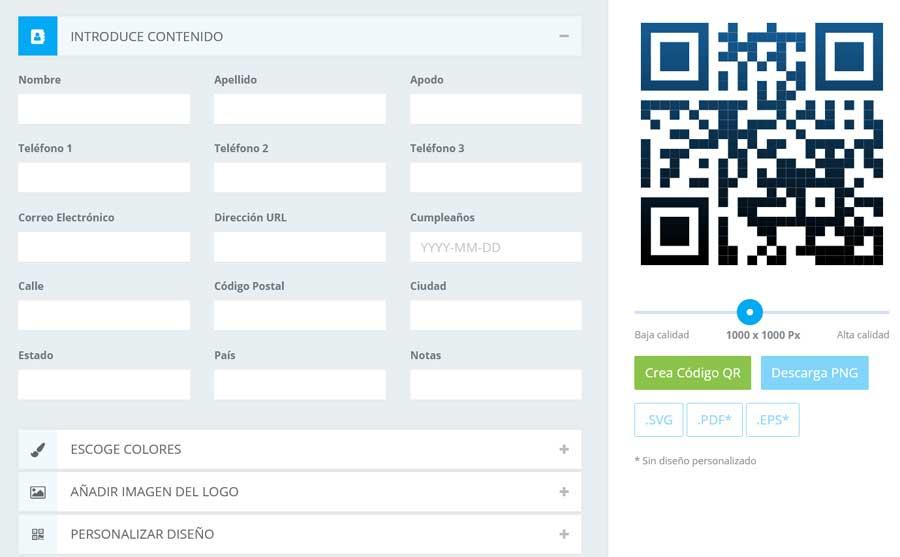 We have the most common types of data, but here we can highlight the format called Megacard. As you can imagine, in this we can create a complete QR packed with a multitude of personal data, which opens up a wide range of possibilities. To all this we add that in the lower part of the window we find the customization parameters of its appearance . Here elements such as color, shape or interior design come into play. To be able to test all this, it is enough that we access this link .
Online Barcode Generator, simplicity and simplicity to the maximum
So far we have seen some of the most interesting functions that we see in these free programs, some more complete than others. Well, if we don't want to get too complicated, this is the perfect choice. It presents us with an attractive and simple interface where we do not choose the type of content of the QR from a list, as well as the content as such. Then we just have to click on Create.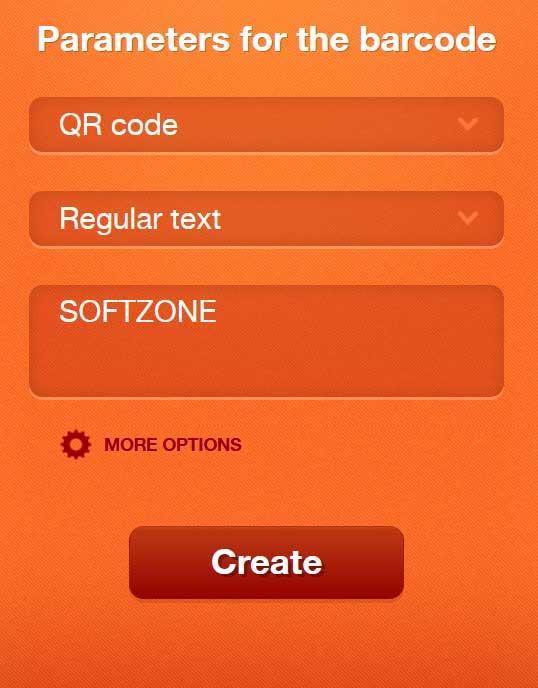 No more complications, more direct impossible. Of course, in More options, if we wish we can specify a color of the element, or its size. We can test all of this from here .
QR Stuff, customize your QR code
If something stands out about the QR Stuff web application , it is the enormous amount of possibilities it presents in terms of types of QR code content. Regarding its originality, say that here we find iTunes links, events, Skype phones, etc. You can use all this from this link .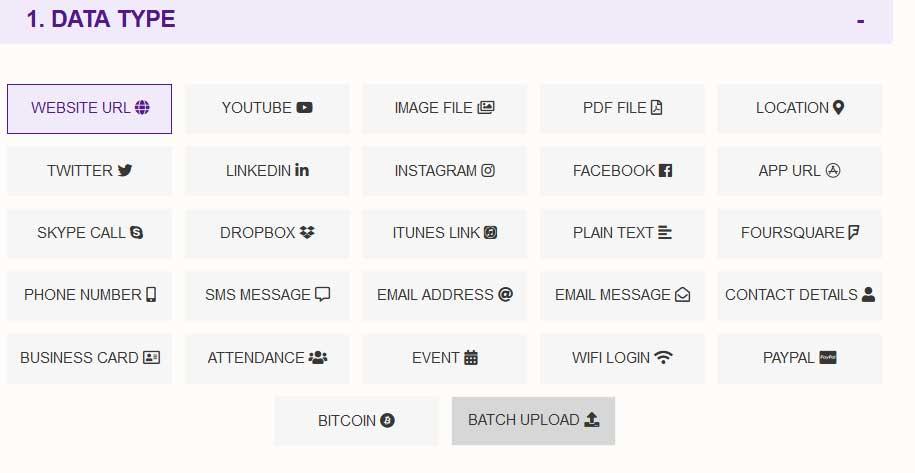 Programs to generate your QR codes
Similarly, we also have different programs available that we can install on our computer and that will allow us to generate our own QR codes in a simple way.
QR Code Studio, see the design of your QR in real time
In this specific case we are talking about a free program that we have to install on the PC like any other and that we previously downloaded from this link . Perhaps the main difference with respect to the options reviewed previously, is that this program is more complete. To say that in the first place, as we enter the text, the QR code is created in real time, we see how it changes. We can also specify its actual size to the millimeter.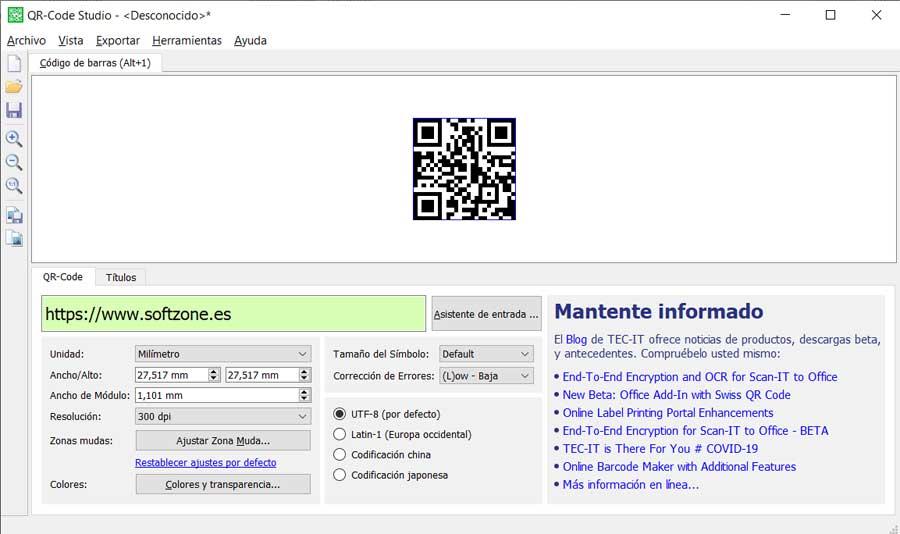 Other customizable parameters of interest are the resolution of the image, the type of encoding to be used, the size of the symbols, etc. Therefore, if we need a slightly more advanced and configurable proposal of this type, this is a good option.
BarCode Generator, a more professional program
Here we find what could be defined as a clearly more professional free QR code generator than the rest. This is something that is evident just by taking a look at its main interface. And it is that in addition to being able to design the QRs that we are talking about, we will be able to generate other types of barcodes at the same time. These are located on the left side, in a long list. The one that interests us now is the so-called QR Code.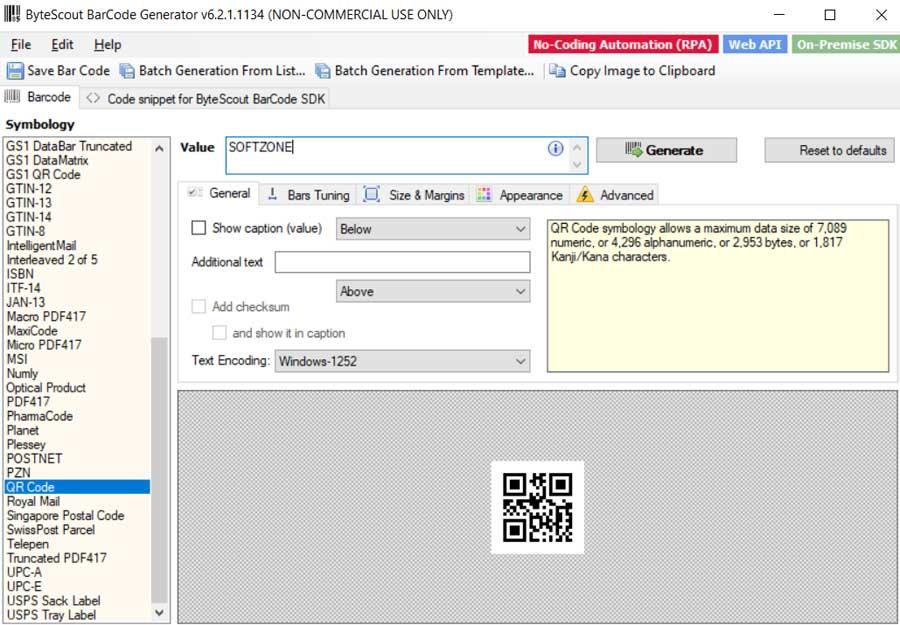 It offers us a good number of text encodings , in addition to being able to customize the font, the background color, the margins, its size, etc. At the same time we will have the possibility of introducing a large amount of free text, something that we had not seen until now, more than 4000 alphanumeric characters , or more than 7000 numeric characters. Therefore, as you can imagine, this is a clearly professional alternative, although valid for everyone. To test it first hand, you can do it from this link .
Thus, depending on the needs of each case, we can choose one type of solution or another to generate our own QR codes. In addition to being all free, the complexity in the development as such we can choose ourselves.