Applications
What are the best applications to download photos and images from the internet? List 2021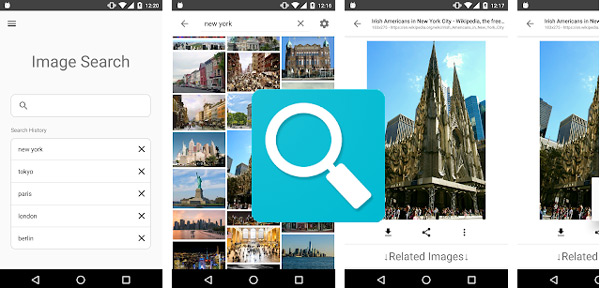 Being able to download images from the Internet has become one of the most desired things by all users today. Especially when on many occasions we are limited to doing this type of download because different websites do not allow it.
Due to this, different mobile applications have been created for both Android and iOS that will allow users to download images from Google or any other Internet site, including social media platforms such as Instagram, Facebook, Twitter, among others.
Thus, here we present the main apps on the market that you can find to carry out this type of activity for both Android and iPhone.
List of the best apps to download images and photos on Android and iOS phones
Being able to download images from the Internet to mobile devices has become a very difficult task to achieve if we do not have a free or paid tool to help us do this. That is why here we will present a list of the best apps that you can find both on Google Play and the Apple App Store, so that you can start downloading all the photos you want without any inconvenience.
We Heart it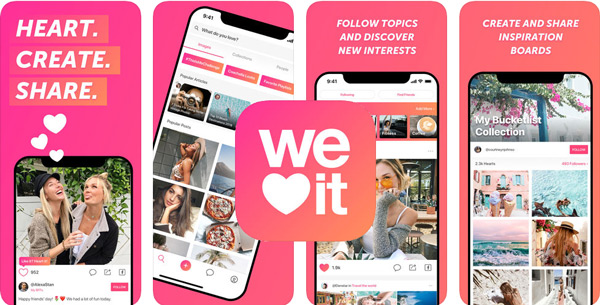 In this application you will find a social network with millions of users who daily upload images of all kinds, a perfect place for you to get the best photos. Here you will get sports, romantic, fun, fashion, art images, among many others.
We Heart it is a very good alternative to always keep up to date with all the images on the web and you can download it in a very simple way at any time you want. It is available for both Android and iPhone and you can get it for free. However, its main disadvantage is that it has advertisements, which can become a problem for its users.
Phone Saver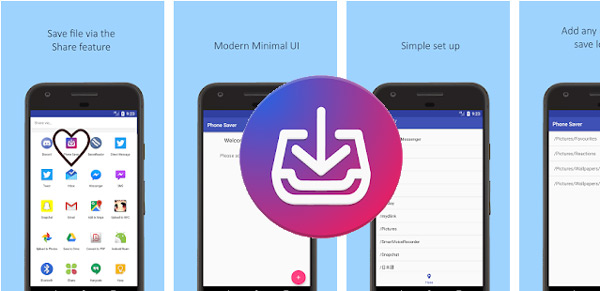 This is one of the newest applications on the market and at the same time one of the most innovative and easy to use. Thanks to Phone Saver you can start downloading Google photos to your Android Smartphone very quickly. A very ingenious application and without any type of test or limitations for the user.
This app is available only for Android devices and you can download through Google Play totally free, today it has 4 and a half stars and is one of the most recommended currently.
Solid Explorer
This app is also available only for Android devices and can be downloaded from the Google Play Store, it has a trial version for 14 days. They must then purchase their Premium version. This application is very similar to the Android file manager and which will help you download photos from the Internet in a very simple way.
It has recently been updated and has new features to improve the user experience, among them are: protecting the security of user files by allowing the creation of a password for each card. In the case that the equipment has a fingerprint sensor, you can activate it to not create a password and it also allows storage in the cloud.
PicFinder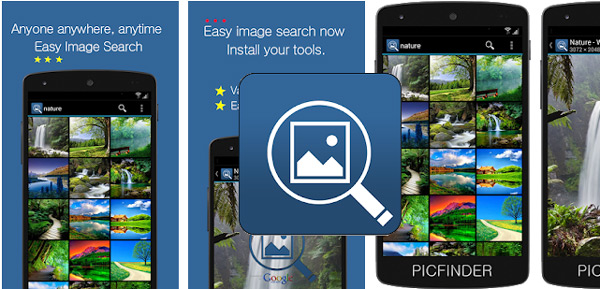 One of the most sought after applications by Android users and one of the best when looking for images on different websites of all sizes. It allows the download of photos with great ease since it uses the Google search engine, which allows you to find any type of image you want.
You can download PicFinder from Google Play and start downloading those images you want so much to your mobile device at any time. In addition, you will get it completely free.
Love images with phrases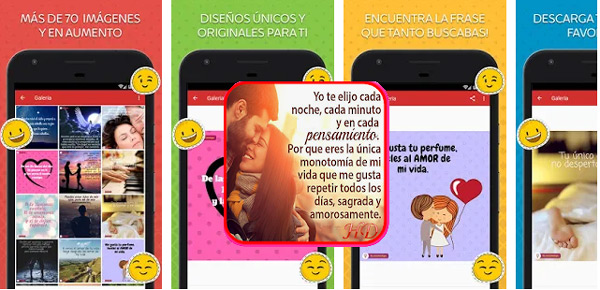 If you are a user who likes to be romantic and therefore you love those images with romantic and love phrases then this app is the most recommended for you. Here you will find images with different phrases that you can download to your Smartphone and start sharing with your friends, family or partner.
An app that is available on Google Play and where you can start to obtain images which you can dedicate or simply save on your mobile.
Search and download images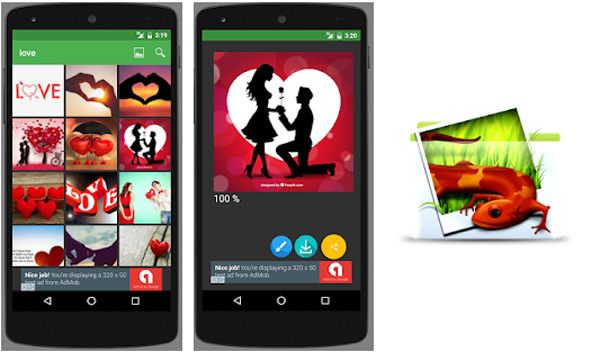 This tool also works directly with the Google search engine, which will allow you to have a wide search for images, this will help you find those photos that you want so much easily and quickly. In addition, you can download it from Google play for free. However, it should be noted that this app has notices and advertisements.
As for its characteristics, the following stand out: image search with great ease, image download, just by sliding the screen you can start the image search, it allows setting wallpaper photos, search log, browsing list of all downloaded images among other.
Image Downloader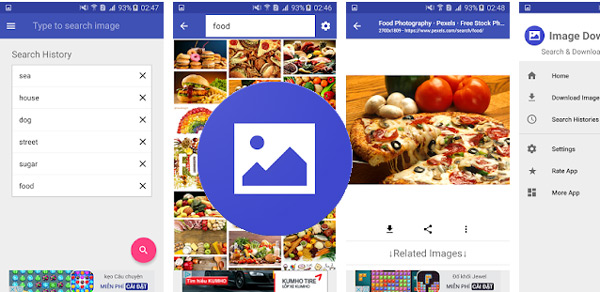 If what you are looking for is an easy-to-use tool to download images from the Internet, then this app will be of great help. With it you can start downloading all those photos from different websites that you like, either to simply save them on your mobile or to place them as a wallpaper or profile on one of your social networks.
"Image Downloader" is mainly characterized by being very simple to use, it has a search bar where you will only have to enter the keyword of the type of image you want, once you get it you will only have to select the download option and in A matter of seconds it will be in the internal memory of your mobile.
Image Search – ImageSearchMan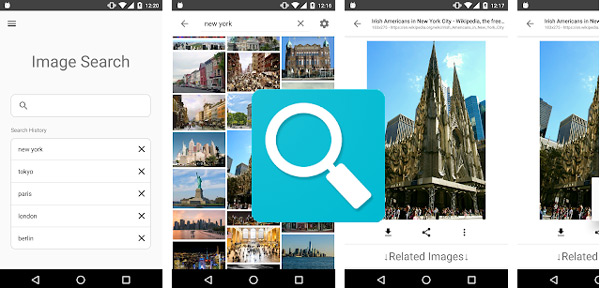 This app is characterized by having various functions that will make it easier for you to download photos from the Internet, it is available for Android and you can get it for free in the Google Play Store.
Among the main functions offered by this application we find: Downloading images from any web page, allows you to configure the downloaded images as mobile wallpaper, share the images to other applications or users, it has a search history, allows you to search with filters, among many other options.
List of applications to download photos, gifs and images from Instagram, Facebook or Twitter
In case you are looking for mobile applications that allow you to download images or gifs from different social networks such as Instagram, Twitter or Facebook, here we present some of the best apps for both iOS and Android.
FastSave
Apple
Google