Tools
How to convert photos into works of art with GoArt from my Android mobile easily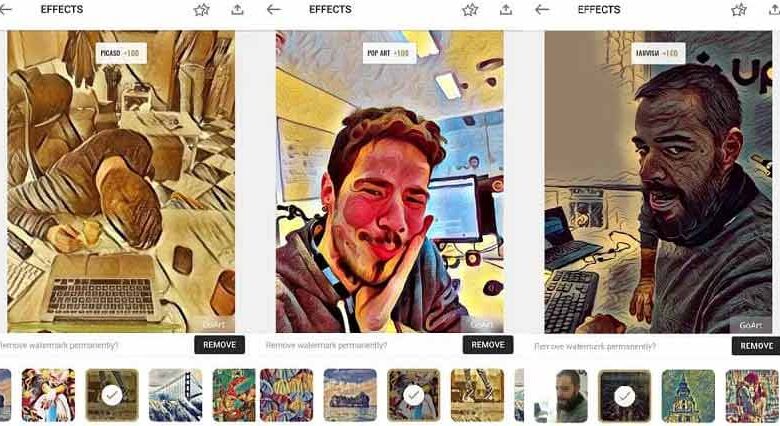 Applications for mobile devices are undergoing constant changes. This is not just because developers make the necessary efforts to optimize the application. But also because such optimization is a requirement on the part of the competition.
Today you will learn how to convert photos into works of art with GoArt from my Android mobile in an easy way as an expert.
If you still don't know what GoArt is, don't worry! Since in this article you will find all the information you need. But the most important thing is that you will find very interesting tips for taking spectacular photographs… shall we start?
A little analysis to GoArt
Before turning photos into works of art with GoArt, it is important that you know a little about the application. This software does not really require an extensive presentation. By downloading and installing it, you will know why.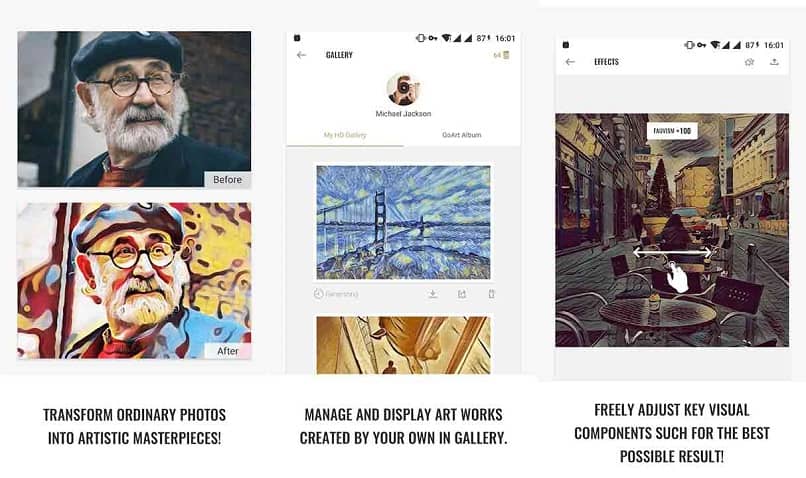 Its interface is really simple. You simply access the application and you decide whether to use the camera or select a photo from the gallery. Once the photograph has been taken or selected, you can choose from an extensive list of artistic filters.
Free or paid?
Getting the app to turn photos into works of art with GoArt is completely free. However, the same platform of the application includes some elements that are obtained by paying for the Pro version.
Of course, these elements cannot be other than extraordinary filters that, little by little, we are going to review. The fact of offering elements for the paid version does not limit you, since the free filters are varied and extraordinary.
Its weight is excellent for any mobile device, since it is only 8.3 MB. The field of applications for photo editing is arduous. So for a relatively recent application, having over 1 million installs is a good thing.
Learning to use GoArt
If something people look for when buying a mobile device, it is the camera. And it is really impressive what you can do today with this tool. Uploading photos or images to the internet to share has never been easier.
But it is not only that, technology, in this sense, has advanced so much… but so much! That it is possible to measure the height of a person or object with the camera .
And if that wasn't enough, now you can turn photos into works of art with GoArt. Using this application, as already mentioned, is quite simple. However, it is worth taking a look at some of its most salient features.
You can create a GoArt account and accumulate "Coins" or coins. These will be used to unlock effects and remove the watermark from the application. How to do it? Easy! Click on the menu icon at the top left of your screen. Then you press the button "Login / Sign up" and, later, "Sign up with email".
Select the camera or gallery icon to either take a photo or select an existing one. This action will automatically direct you to the list of available effects.
The effects with the lock icon are, of course, the ones that are locked. You can get them either by acquiring the Pro version or by collecting the necessary coins.
You have the possibility to manipulate the intensity of the filters by sliding your finger to the left or right.
Once you have finished applying and adjusting the effect of your preference, it is time to save the edited photo. To do this, click on the save icon at the top right of your screen.
GoArt gives you the option to save the photo in HD (for this, you need coins). You can also save the image in standard quality in your gallery and share on social networks.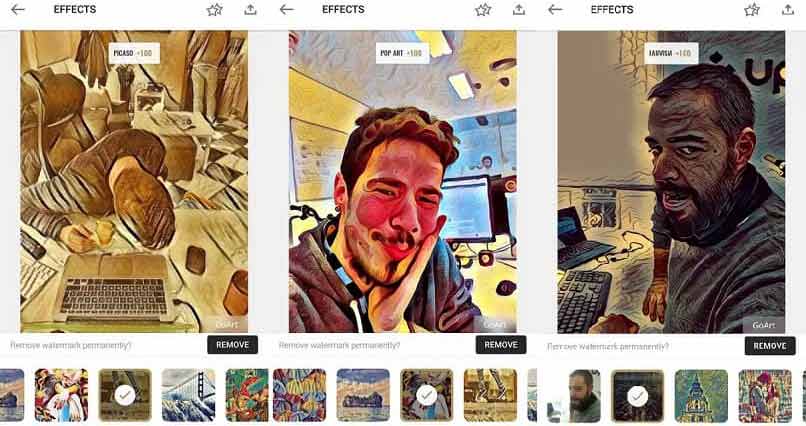 It's time to go GoArt!
As you will see, it is very easy to turn photos into works of art with GoArt. In short, it is a different way to take professional photos of people with your cell phone . An application worth trying.
The quality of the effects on photos taken with the application is impressive. However, you could also recover deleted photos and videos and have a try.