Tools
Make your powerpoint presentations more attractive by customizing the text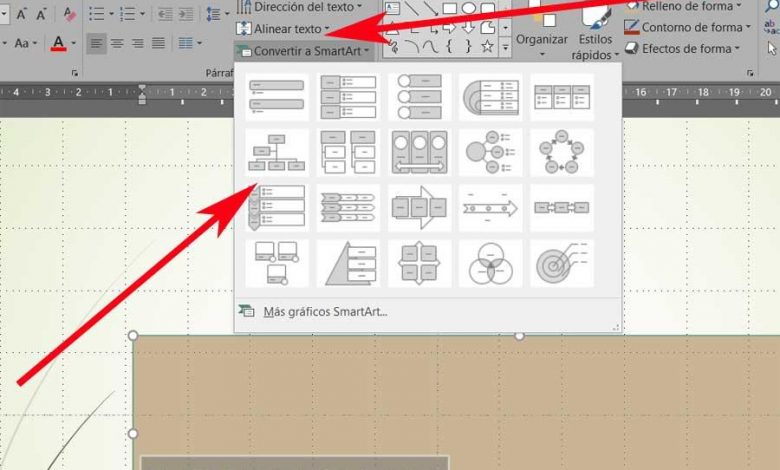 When we refer to the multimedia presentations we use, whether in professional, educational, or personal settings, their appearance is paramount. For all this we use specific applications such as Microsoft's PowerPoint, among other similar proposals.
We have programs and platforms that offer us everything we need so that we can create or modify presentations of this type in the simplest way. However, despite all the alternatives that we can use for these tasks, perhaps the most popular of all is the aforementioned PowerPoint. This, as many of you will already know first-hand, is implemented in the popular productivity suite, Office. Here it shares a site with other widely used programs such as Excel or Word, among other solutions.
PowerPoint, a multimedia program where text is very important
But as we say, if there is something that characterizes this application in particular, that is the multimedia presentations. In fact, at this time and with a little patience, we can design real wonders with the program. For this we can use one of the many PowerPoint templates that Microsoft itself offers us in this regard, or start from scratch. To say that these predesigned elements will help us to save a lot of time and effort in creating the documents we are talking about.

As it is easy to imagine, when we refer to this type of content in particular, there are elements that are especially important and that PowerPoint allows us to use. Local and online images, videos, graphics, colors, transitions, audio files, animations, etc. come into play here. With all this, what is intended, logically, is to capture the attention of all those who will be able to see the composition later.
For this, the author of the content, through the program itself and from the different menus available, will be able to make use of these elements that we are talking about. This greatly enriches the content we want to show, while attracting the attention of those attending the presentation.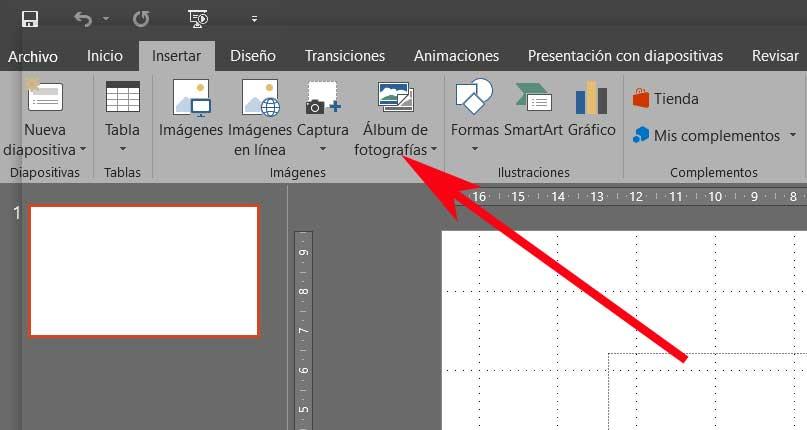 Customize the texts to use in PowerPoint
But of course, despite how beautiful or spectacular all these content that we can add can be, we can never leave out the rest. Specifically, here we want to focus on one of the elements that in the end end up being the most important in most presentations of this type, the texts.
This is something we have to pay special attention to, since they are, after all, the ones we will use to transmit the message in most cases. Well, as expected, PowerPoint itself presents us with a good number of functions that offer us the possibility of customizing these texts that we are commenting on. Thus, as is usual in the rest of the applications that are part of Microsoft's Office suite, here we can also customize these texts to the maximum. To do this, first of all what we can do is mark them to be able to operate with them later. One of the most common methods in this sense that we can use is through the program's Start menu .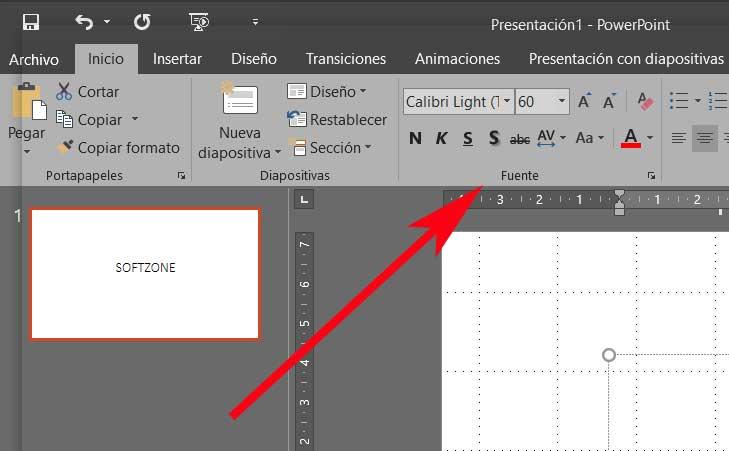 Specifically, once we have marked the parts of the texts that we want to deal with, in the Source section we find a series of very interesting functions. Specifically from this section we will have the possibility of assigning a certain font, a size, color of the characters, etc. In the same way, we will have the possibility of establishing a space between characters, or crossing out certain parts of the texts.
More functions to customize the texts in PowerPoint
But that's not all, but also, if we need to draw maximum attention with the texts in PowerPoint, we can go to the Format menu option. Here we will have the possibility of carrying out a somewhat more advanced treatment with these text elements that we are talking about. As an example, from here, with the press of a button, we can convert all the marked text into SmartArt characters .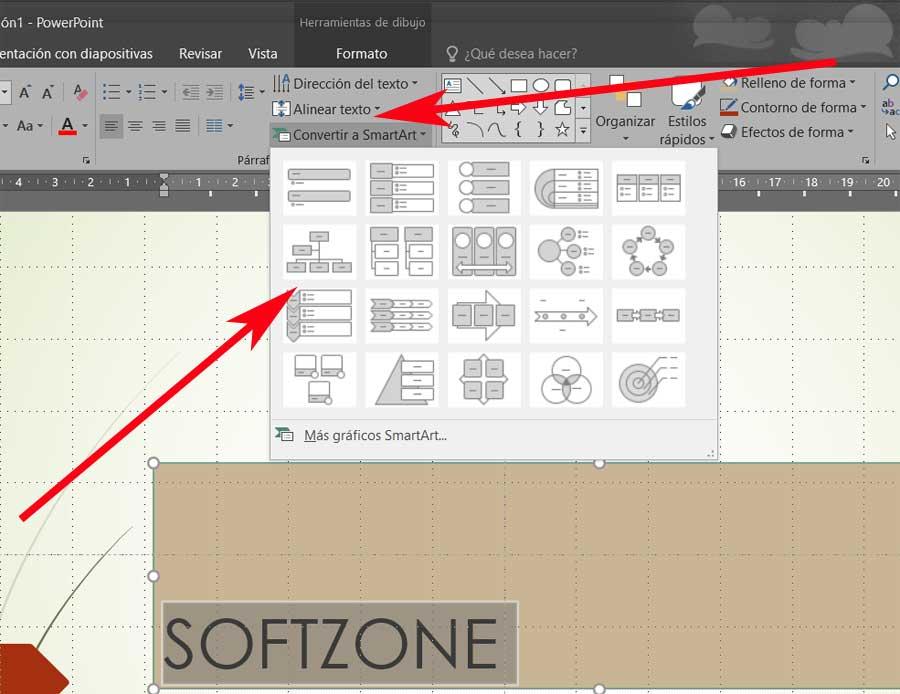 In the same way and from this same section, PowerPoint will allow us to align these marked characters as best suits us in each case, as well as change their direction. In this way, what is really achieved is to give a more personalized and original appearance to our multimedia presentations in the simplest way. And it is that we must bear in mind that to carry out these actions that we have commented to you, we do not have to be great designers. It will not even be necessary for us to be great connoisseurs of the Microsoft program, since it gives us all the facilities to personalize the texts.