Social media
How to write text backwards in whatsapp messenger and rotate your messages to give them a mirror effect? Step by step guide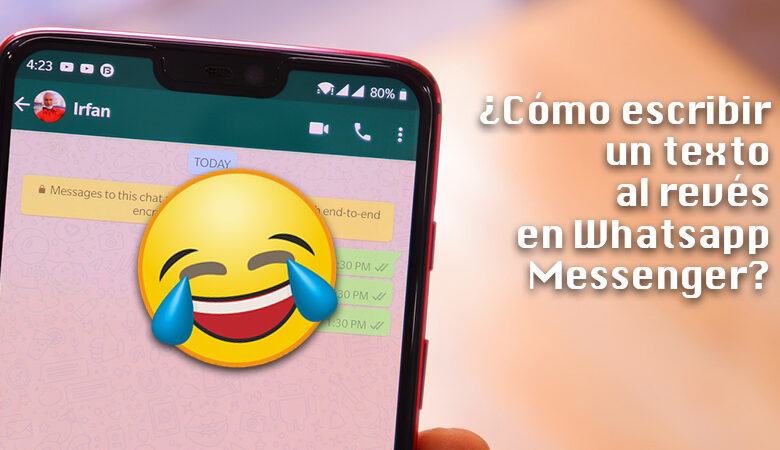 WhatsApp is the most used messaging app in the world, as it includes a wide range of very interesting functions. For example, it is well known that bold, italic, and even strikethrough messages can be sent herenatively from this application.
However, one feature that you may not have known is that of writing messages backwards. It is a different and fun way to communicate with your friends and other contacts within the app. To be able to do this, you must rely on external tools quickly and easily.
If you want to know the step by step on How to write a text backwards in WhatsApp Messenger and rotate your messages to give them a mirror effect? , pay a lot of attention. In addition to that, we will explain to you how useful you can give this fun way of sending texts.
What is the use of applying a mirror effect to my WhatsApp texts?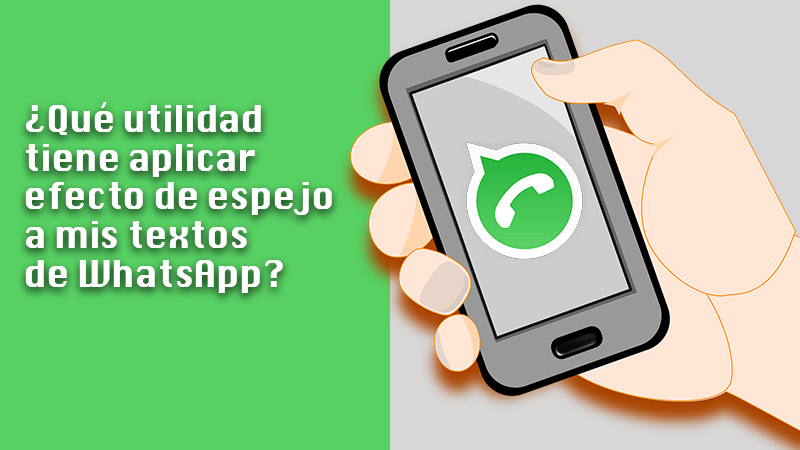 As we indicated above, natively users have the possibility to place texts that send effects such as bold, italics and even send them with a strikethrough effect. But it lacks other more advanced options such as modifying the color of the text or other options in the writing.
Fortunately, there are external tools that facilitate this work. With the help of them, you can even apply a mirror effect to the texts to confuse your friends and other contacts within WhatsApp. It is very useful if you want to joke and have a fun time, making the brain of your colleagues explode when they see the text completely flipped. It is recommended for you to use it in chat groups, with your family members, etc.
Learn step by step how to write a text backwards in WhatsApp Messenger from scratch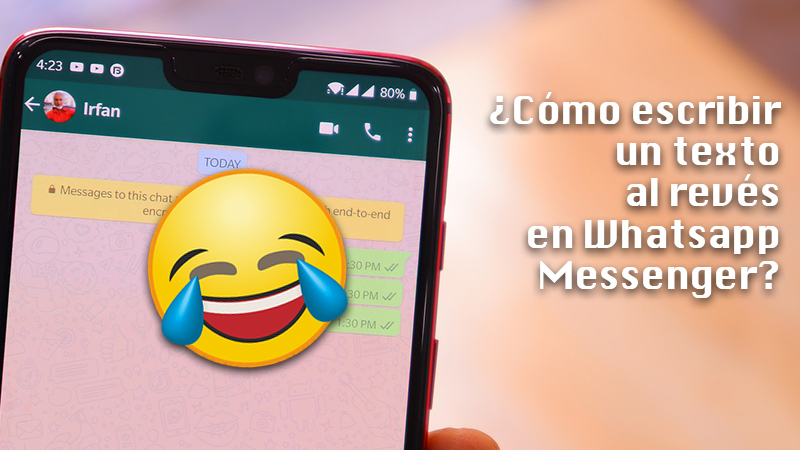 To start writing a text backwards in WhatsApp Messenger, you will need to enter a website dedicated to it from the mobile browser. Then, you must write the message that you will send, rotate it, copy it and paste it in the chat you want.
Some of the pages that serve for this are:
Free online.
Text Reverse.
Topster.
SpellBackwards.
Reverse Text from Browserling.
Any of them serve the same way, that is, the procedure is as follows:
Enter the website from the mobile browser.
Write the message you want to send.
Press on the spin button.
Copy the message.
Paste it in the chat.
In this way, the text will be sent with a mirror effect or the other way around and you will see how your contacts are surprised to see it. Without a doubt, it is a very fun option to share with people. For example, a good idea is to send it to a group that you have with your colleagues.
From an app
If you want to skip the step of rotating a text from a website, there are certain apps available for both Android and iOS with which it is possible to write messages and give them the mirror effect. On this occasion, we will tell you about an app for Android called Vuelve Letras.
The step by step to rotate a text from this app is as follows:
Open it from the mobile.
Write the text you want to rotate.
Click on the Return button .
Click on Share and then Whatsapp.
Finally, select the chat where you will send the message and that's it.
In case you are an iOS user, you can choose to download the Flip Text app . It basically works the same way as the previous option. So you can surprise your WhatsApp contacts with messages in reverse from any device you have.
If you have any questions, leave them in the comments, we will answer you as soon as possible, and it will surely be of great help to more members of the community. Thanks!