software
Microduino what is it, what is it for and how is it different from an arduino kit?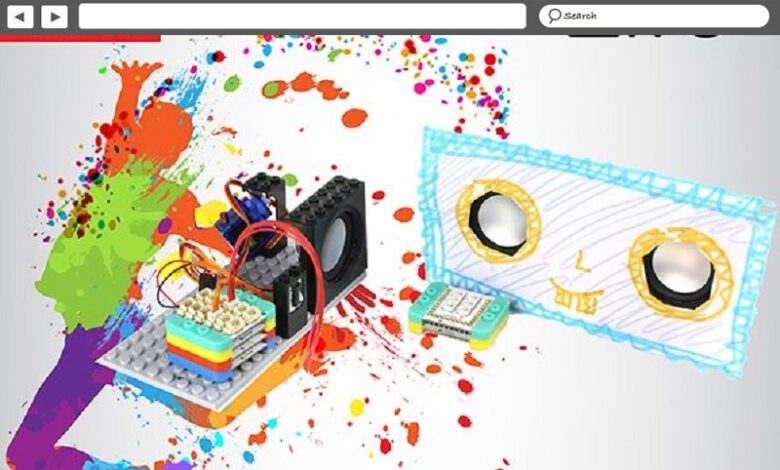 The Microduinos are a generic technology of the original Arduinos, where the purpose of this, is allow students to programming and electronics can implement all their knowledge.
In this article we will clearly explain the concept or definition of a Microduino, its characteristics and accessories. This technology is very useful for educational centers, since they have many advantages in relation to learning.
Also, we will show you a list of the best Microduino Kits that you can buy and use to practice your programming knowledge, based on easy and simple to use software.
What is a Microduino and what are they for in electronics and programming?
A Microduino is a magnetic board in the form of a module that is stacked on top of one another, and shows compatibility with LEGO, Scratch, and Arduino software . Its objective is to be a guiding tool for programming and electronics students, thus allowing greater learning and great skill development combined with excellent logical thinking.
Thanks to this technology, a fun education abbreviated as "edde" is maintained in Spain. The services offered by these kits are the necessary complement so that educational centers can get the most out of a complete and deep learning. On the other hand, also, these Microduino technologies are used for the development of educational technologies for children, adolescents and adults, mixed with the mPie, mPuzzle and MIX kits from mCookie.
What are all the components of a Microduino kit?
As we mentioned before, Microduino Kits are very useful in the learning and development of educational technologies .
Therefore, they are divided into three components, such as:
mCookie
The mCookie series aims to easily develop any type of project. They are modules that do not have a large size, a detail that allows them to be inserted in projects of small or medium sizes.
Like all Microduino Kits, these have a magnetic mechanism, and are classified by color, being fully compatible with LEGO software. Its programming can be done by means of blocks such as mDesigner which is based on the Scartch 3.0 system and IDE Arduino. These are the ideal components for any professional or student with little knowledge, because their programming is very practical.
mDesigner
mDesigner is a component that is based on Scratch 3.0 programming, allowing the creation of commands with just drag and drop, being the ideal system for people who are learning to code. It has a support compatible with Windows and Mac, just like ChromeOS. Its bracket can support most Microduino (DIY) modules, mCookie modules, and others such as sensors and cards.
mPie
This plugin is designed for children over 8 years old, where the system encourages rapid learning, allowing basic actions to be carried out, where coding is simple. With this complement, children can easily integrate into the world of coding, in addition to allowing intellectual and logical development with real programming. The complexity of these projects can be adapted as desired, so the sequences and commands can be complex or simple.
mPuzzle
Like the component shown above, mPuzzle is designed to integrate children into the world of programming, with the difference that its commands are simple, allowing children over 6 years of age to be included in the coding. The mechanism consists of teaching through games and didactic operations how to code, program, and their circuits.
How is a Microduino kit different from an original Arduino or Genuino?
Microduinos belong to the Arduino group, although, they present some differences with what is known as genuine Arduinos .
Next, we will show you what the main differences are from one to the other:
Price
Everything that influences the cost makes a highly significant difference when deciding which product to purchase. In this regard, the Microduino are modules whose costs are always below the originals, an advantage that makes generic products more affordable.
Materials
An original Arduino compared to a generic one, presents differences in the materials used for its operation, starting from the essential point that is its chip, to the voltage values ​​used. As for the circuit map, they are very similar, because the intention is to guarantee the same operation, although the quality of one is lower than that of another, a detail that influences the price.
Design
The third aspect that differentiates one module from another is the design, since an original Arduino has a box whose manufacturers are from Italy, and its user manual includes a purchase acknowledgment, with a cable for its use. On the other hand, the generic modules are not packed in boxes, but in a sealed bag and do not have manuals, but with a USB cable.
The best electronics projects with Microduino boards that you can do yourself
In this section we will show you three of the best projects that we can find to learn to program along with the basics of electronics.
These projects are simple which allows us to program and code them easily:
ITTY BITTY CITY
This complex project, but easy to carry out, allows us to create different encodings quickly. This Microduino module belongs to the mCookie complement, and is the ideal project for educators to teach and insert their students into the world of electronics and programming.
ITTY BITTY BUGGY
This toy is new on the market, created with the aim of inserting it into educational systems. It belongs to the STEM groups and is fully configurable, its magnetic plates allow rapid information processing by activating the commands immediately. The programming is based on Scratch and Arduino software , and can be configured via bluetooth through our Android and iOS devices.
102 mCookie Basic Kit
The latter is a programmable kit that we can find in any Arduino or Microduino store , however, we can enter it in this list of the best projects that we can carry out, because its programming is simple and it is based on the mCookie serial component such as indicates his name.
List of the best Microduino Kits you can buy to learn how to develop your own devices
To finish this article we will show you a small list of the three best Microduino Kits that we can buy, to accelerate our learning of electronics and programming.
These projects are ideal for the evolution of logical and real thinking in the face of coding and project design:
mCookie 302 Expert Kit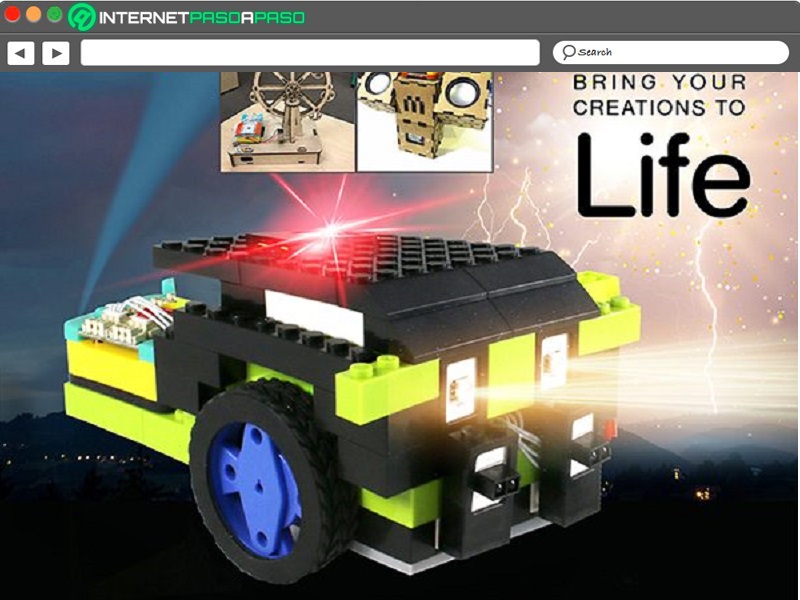 mCookies 302, is the Microduino kit that contains 12 ideal modules for learning electronics and programming, with this we can create and code our own projects. We will not need cables and welding to join it with other modules, because its structure is designed for a wireless connection. Its coding is classified by colors and shows compatibility with Mixly, mDesigner (Scartch 3.0) and Arduino, it also supports computer software such as Windows and Mac OS.
mCookie 102 Starter Kit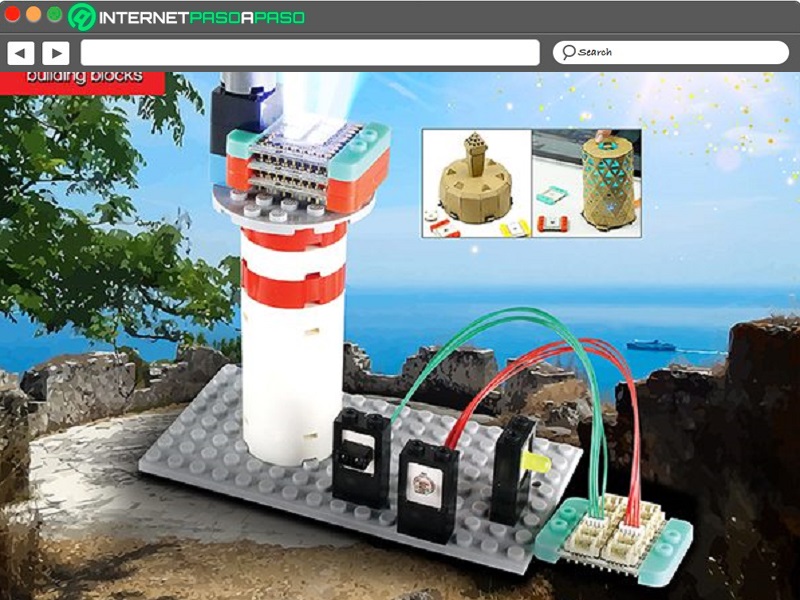 mCookies 102, like the previous one, is a Microduino kit designed for learning and with an educational objective, allowing search engines a basic teaching and introduction to the world of electronics and programming. As for its components, it is integrating with light and touch sensors, also with a buzzer and LEDs . It can be configured with Arduino and allows you to create programs quickly, since it only involves dragging and dropping for the implementation of text-based encodings.
mCookie 202 Advanced Kit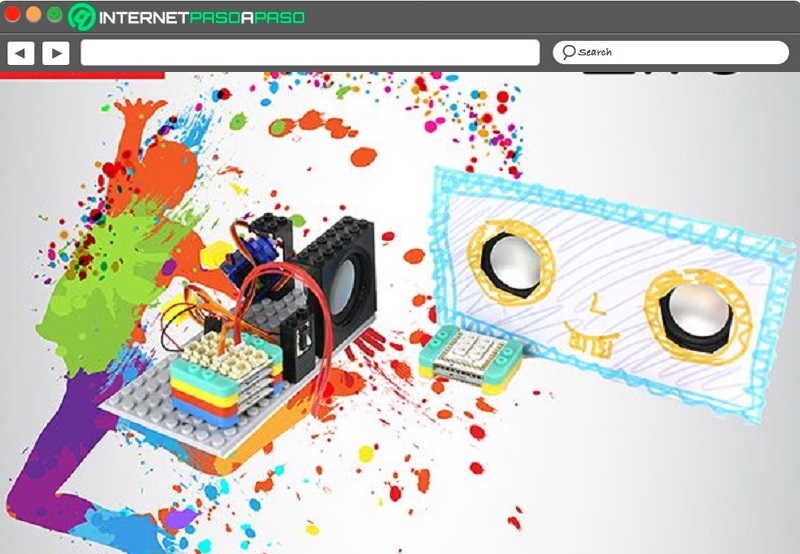 Finally we have another member of the mCookie complement , which is made up of simple encodings, based on Scartch 3.0 and Mixl . Like the kit shown above it allows for quick coding with just drag and drop. Thanks to this technology, anyone with a minimum knowledge of programming can create a perfect project , also, it turns out to be the ideal kit for any school science fair.