software
Organize the virtual desktops you use in windows 10 with this application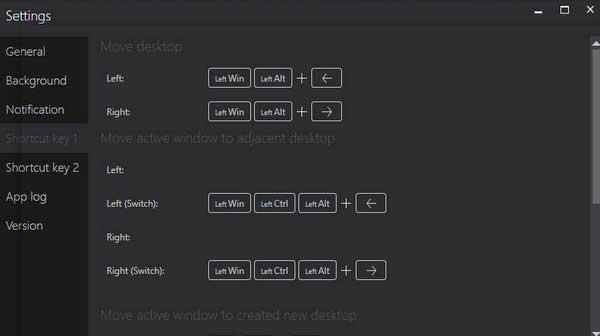 Windows 10 is a feature-packed operating system that Microsoft tries to meet the needs of most users. Of course, some of these, such as virtual desktops, have not been very successful, although programs like SylphyHornEx can help us use it.
And you have to take into consideration that the aforementioned virtual desktops in Windows are something that has been around for a long time, as well as versions of Windows. However, perhaps due to its low use, Microsoft has hardly improved the functionality as such. We say this because, as surely you have been able to verify those who use them regularly, only a few small changes have been made in all of it.
Advantages of SylphyHornEx for virtual desktops
Among the changes that have come in this regard relatively recently, we can highlight the possibility of anchoring an application to a virtual desktop. However, apart from that, few more changes have been seen in this regard. Thus, it is possible that some of the usual ones of these virtual desktops, miss that they can be reorganized during their use, for example.
It is true that we have the possibility of moving windows between them, but what we cannot do is change their initial order. Well, at this point, we will tell you that this is precisely what the SylphyHornEx application is responsible for. Say that once we have downloaded the program and run it, it starts running in the background. Thus, in it we find some interesting functionalities that improve the use of virtual desktops in Windows 10.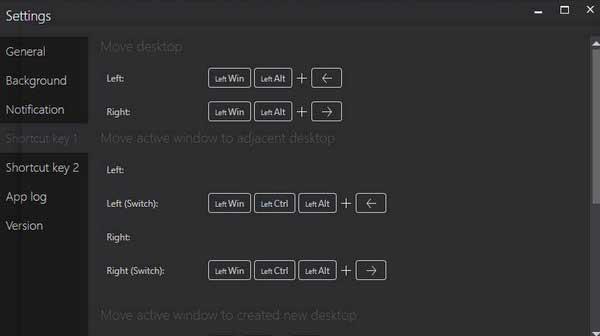 To begin with, it shows us the number of desktops in the same system tray, as well as an alert on the screen when we change to a different desktop. It also tells us where we are located and allows us to change the keyboard shortcuts that control this built-in function. To all this we must add that it is a free and open source application.
How to take advantage of the program to manage virtual desktops
Once we launch SylphyHornEx without having to install it, the reordering function is enabled by default. At first we will have to get used to the keyboard shortcuts that this program offers us to move between virtual desktops. Of course, we must bear in mind that all of them are customizable.
At the same time, every time we use one of these key combinations to move a virtual desktop, we will see a warning on the screen that will tell us which desktop we are on. This avoids future confusion when moving the order of these items. On the other hand, SylphyHornEx also allows us to control the funds, but in this case it is better to use the Windows function itself.
Be that as it may, in the event that we want to expand and improve the use of virtual desktops in Windows 10, this is a good solution, although we will have to get used to its use.
How to download the program for free
At this point we will tell you that this is an application that we can download and use completely free of charge. For this we only have to download the compressed file with the corresponding executable, from the Github development platform .
Therefore, if you have decided to try this program to which we refer, it is something you can do from this link.