safety
WinOTP Authenticator – Open Source Alternative to Set Up Two-Step Verification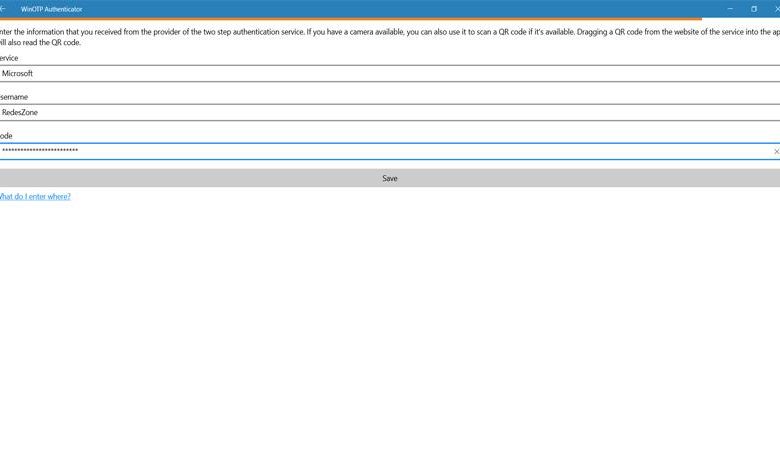 Protecting our accounts and avoiding intruders is essential. We already know that security and privacy are fundamental aspects in these times. There are many threats that are present on the network and that could compromise our personal data. In this sense, something basic and essential is to have strong passwords. However, we also have at our disposal the possibility of using two-step authentication. This allows us to introduce an extra layer of security. In this article we are going to talk about WinOTP Authenticator, a free software alternative.
WinOTP Authenticator, a free software tool to create 2FA
When we talk about security and privacy-oriented tools, we can find many options. There are both free and paid. Some may even be open source. That is the case with WinOTP.
WinOTP Authenticator is a program for Windows that allows us to create double authentication keys. This is something that more and more platforms accept. With this we managed to put an extra layer of security on our passwords. Let's say that an intruder has managed to find out our password to a service, social network or any page or application on the network. Thanks to using double authentication factor, that person would need a second step to access our accounts.
How to use WinOTP Authenticator
Using WinOTP Authenticator is very simple. The first thing we have to do is download it from the Microsoft store. It is totally free and as we always say, we recommend downloading all kinds of tools always from official sites and guarantees. In this way we avoid introducing software that has been maliciously modified.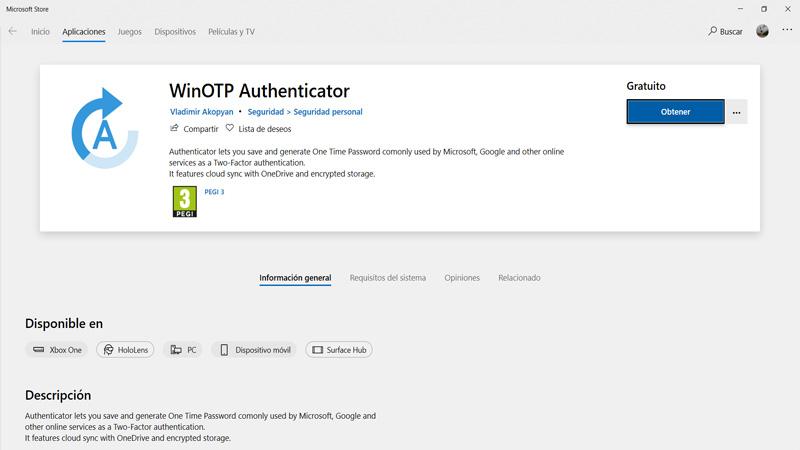 Once we have it installed we can run it. We will see that first it will not show us anything and we have to add an account to the application. To do this we click on the "+" button that appears at the bottom right of the screen. We will have to enter the data that they ask us, such as the name of the service (Microsoft for example), our user, as well as the code that provides us with the service we use. It is similar to how we would use it in other applications. We give Save.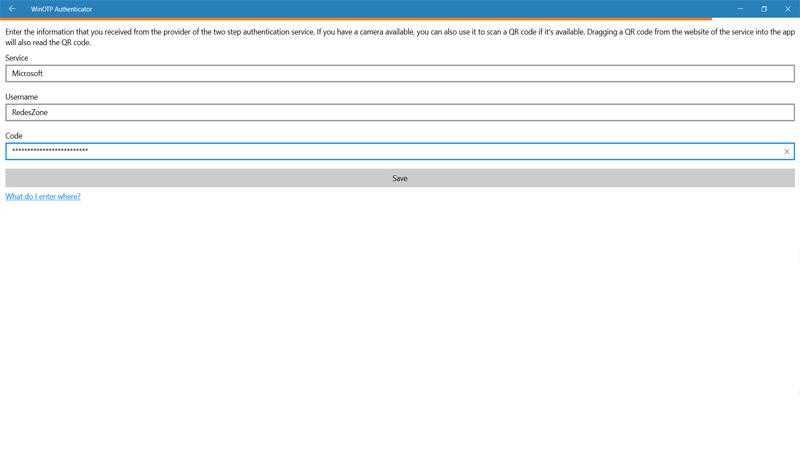 One difference that perhaps we can see compared to other similar tools is that a time circle does not appear to refresh the codes, but rather shows a horizontal bar at the top. It is simply that change, since it acts the same. We will also have the possibility to reorganize the accounts that we have added or even delete them if at any time we are not interested. Of course, if we do this we will have to configure the service correctly and avoid problems when logging in.
In short, WinOTP is an interesting open source tool with which we can manage our 2FA codes. For those who want to have a program of this type on their computer, it is a good option.