safety
SSL VPN connection is down – fix this bug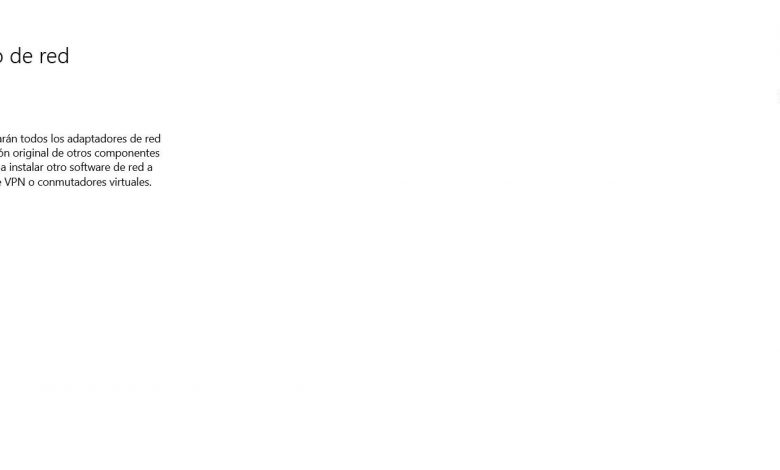 VPN services are very useful for our day to day. They help us to improve security and privacy on the network, to be able to avoid possible geographical restrictions and to connect to public networks without the risk of our data being leaked. We can also use them on both computers and mobiles and there is a wide range of options. However, on many occasions we can find problems that prevent us from connecting. In this article we are going to explain what to do if the SSL VPN connection is inactive appears.
Inactive SSL VPN connection in Windows
Whenever a message of this type appears, where we are informed of an error, we may be unable to navigate the Internet. Especially when it comes to something that affects the VPN it could take us offline quickly.
It should be noted that this problem can appear in users who have the FortiClient tool for Windows, which allows improving security, configuring the VPN, parental control and other functions. They suddenly find this fault and see how their equipment cannot connect normally.
As is usual in these cases, there are many reasons that could cause this type of error. Therefore, we can also have different solutions with which to make everything work as well as possible and have access to the network without problems.
The problem in general comes once the user connects the VPN. After a few seconds that error automatically appears and disconnects. This makes it impossible to navigate normally and solutions have to be found.
Causes of the problem with inactive SSL VPN
This can happen for different reasons, as we will see. In all of them, it could cause the user to receive a message indicating that the SSL VPN connection is inactive. It is something that happens in Windows, which is the most used operating system in desktop computers, and in those that use FortiClient.
Outdated program
We have indicated that this occurs to users who use FortiClient. The most common is that it is a bug with the program, usually because it is out of date. We must always have the latest versions, regardless of the type of program, operating system or any tool we use. It is essential to keep it running smoothly and of course to preserve safety.
Therefore, one thing we can do first to fix the inactive SSL VPN bug is to make sure that we have the latest version of both the operating system and the program installed. If necessary, it may be a good idea to reinstall this latest software.
Malware system
Of course, mention must also be made of malicious software. There are many threats that can compromise the proper functioning of our equipment. Behind this flaw, as well as other similar ones that affect VPN connections, may be malware.
We must verify that the computer does not have any type of virus, Trojan horse or similar that may be interfering. It is essential to always have security programs in place, but we must choose those that work properly, that inspire us with guarantees. In Windows we can find a large number of options.
Card drivers failures
Some users have reported that the SSL VPN Inactive error appears only when connecting via cable to the internet. It could also happen if they use the wireless network. However, if they connect in another way, if for example the failure occurs by cable and they use Wi-Fi, this error disappears.
This occurs because the network card drivers are not working properly. Most likely it is a lack of update, although it could also be due to conflicts that may exist. Therefore, we must update the firmware of the network card.
To do this, in Windows, you have to go to Start, enter the Device Manager, click on Network adapters and there we select the card that interests us. You have to click with the second mouse button and click on Update driver.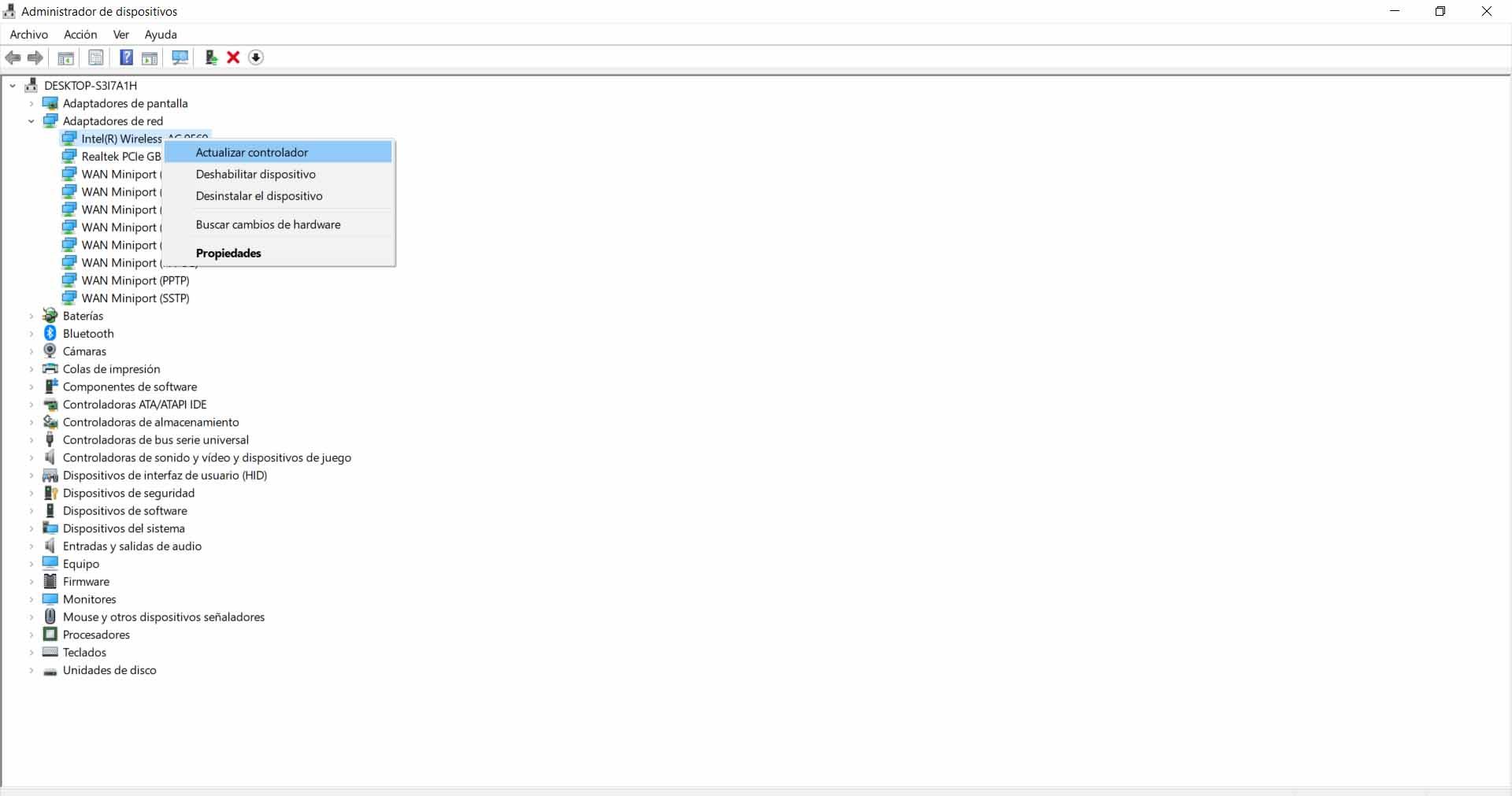 Conflict with network adapters
As we have mentioned, the failure may not be that we do not have the updated drivers, but in some conflict with the adapters or the firmware. For this, what we are going to do is reset the values, something that we can easily achieve from Windows.
We have to go to Start, we enter Settings, we go to Network and Internet and there, the last option that appears, we click on Network Reset. What you will do is remove and reinstall the network adapters, in addition to setting the original settings.

The firewall or antivirus creates problems
It is very important to have security programs to be protected at all times. However, sometimes they can generate conflicts and problems. This could cause failures when connecting, using the VPN and having the Internet correctly.
In this case, what we can do is check the configuration of these programs. We can observe if something that we have modified is generating conflicts, if it detects the VPN as a threat, etc. In extreme case, we can always pause the firewall or antivirus momentarily and see if the problem is solved.
Check that there are no problems with the browser
The browser is a fundamental piece to be able to access the network, visit the pages and connect to the multiple services that are available. However, in case there is a problem, some bad configuration or any type of failure, it could affect us.
In the case of using a VPN or any other program that needs the browser to work properly, we could have bugs. Hence, it is essential to check that there is no problem with the browser. It must always be correctly updated, safe and with everything necessary for its proper functioning.
Therefore, by following these steps that we have mentioned, we can deal with the inactive SSL VPN fence. It is something that could appear in Windows and take users offline when trying to browse from the VPN. We have shown a series of solutions that we can consider.