safety
Check Windows threats with WinDefThreatsView, it's free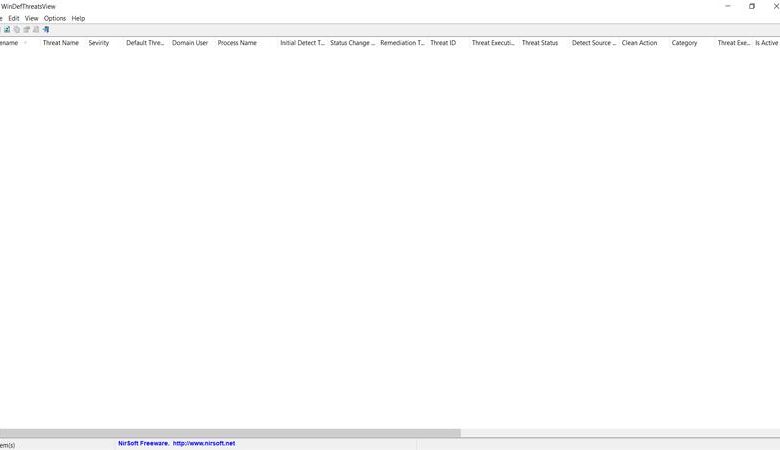 Security is a fundamental factor for users. There are many risks that we can face when we access the network. Fortunately, there are also many tools that we can use to protect ourselves. There are many types of antivirus and security programs. One of the most used is Windows Defender. In this article we are going to talk about WinDefThreatsView, which shows us the list of detected threats.
WinDefThreatsView, the tool to view Windows Defender threats
WinDefThreatsView is a free tool that aims to show us a list of all the threats detected by Windows Defender. This way we can have control over the dangers that it finds in our system. It should be mentioned that WinDefThreatsView does not need installation. We simply have to run it on the computer and that's it. It works from Windows 8.1. This free tool belongs to Nirsoft.
Using this tool is very simple. The first thing we have to do is go to its official page and enter the download section. There we will find different tools that are still in testing. Among them we will see WinDefThreatsView. As we always say, our advice is to install this type of tool from official sources.
When we download the ZIP file we will see that when we try to extract it, it asks us for a password. That key is SoftNirPre987 @. We simply put it in and extract the file inside and execute it.
How to use WinDefThreatsView
When we execute the file we will see that it has a simple interface. Obviously, without Windows Defender it has not detected any threat, the list will appear empty. We can always give it a refresh to update the content.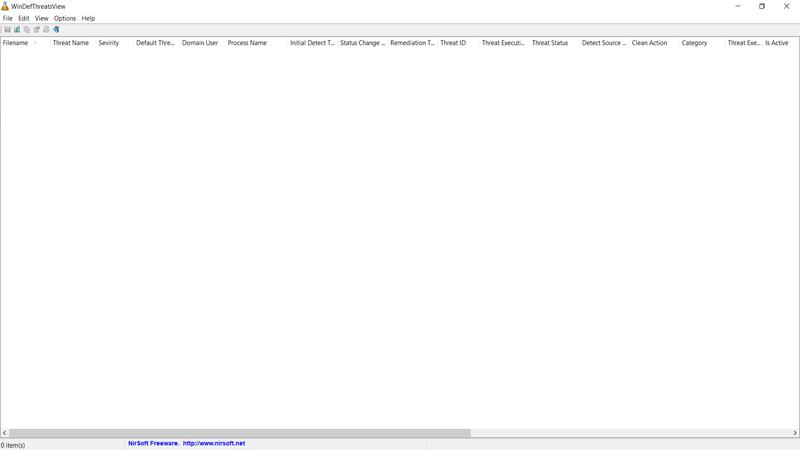 It offers us information regarding the name of the file, the type of threat, etc. Basic data to be able to identify the danger that the Windows antivirus has detected.
Among other things we can export that list. For example if we want to save it in an HTML file. To do this we just have to click View and then HTML report. Logically, if we do not have any detected threat, we will not be able to save anything.
In short, WinDefThreatsView is a simple and free tool for all those who want to have greater control over the threats that Windows Defender detects. As we have mentioned, you simply have to download the file from its official page. We simply have to run it as it requires no installation. Once we have it open we will see the different threats that Windows antivirus has detected. We will see all the referring information and we can also export our lists.
Keeping equipment safe is vital to its proper functioning. There are many threats that we have on the network and that can damage security. Therefore, it is always advisable to have programs and tools. In a previous article we showed some of the best security programs for Windows, such as Avast and BitDefender to use as antivirus, Ad-Aware Free Antivirus and also Malwarebytes Adwcleaner, essential security software to keep your computer as safe as possible.
In this way, we can use them to prevent the entry of malware that can damage privacy and security. But in addition to having this type of software, common sense is also vital, as well as keeping systems updated and with the latest security patches. Sometimes vulnerabilities can arise that are resolved through updates.