multimedia
Play movies and series in streaming with rox player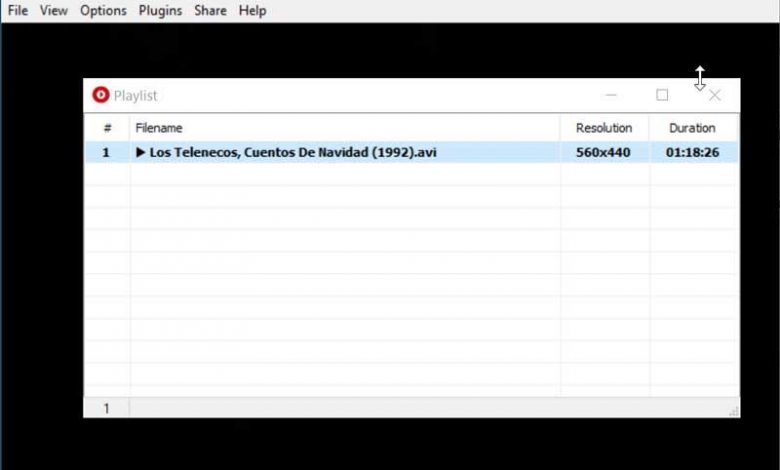 One of the applications that cannot be missing on our computer is a multimedia player. Thanks to this software we can play all kinds of content with music and video. To do this, we can use a free application such as ROX Player, which also has the ability to view Torrent files.
ROX Player is a multimedia player designed to be as simple as possible for our daily use. Despite its simple user interface, this software hides enormous potential to play all kinds of multimedia formats. In addition, it is capable of supporting streaming and viewing of Torrent files, being compatible with the HTTP, IPTV and BitTorrent protocols with support for DHT, to turn our PC into a TV
With this player we must forget about downloading codecs to play any video, since it is compatible with almost all modern formats such as MP3, OGG, WAV, MKA, APE and MID, as well as video files (3GP, MPG, MP4, AVI, FLV, MOV, WEBM, etc.). In addition, if it does not find a codec on our PC, it will proceed to its automatic download, so that we do not have to do the work ourselves manually.
This program has integrated network modules that will allow us to play files from anywhere on the Internet. In addition, we can reproduce the content both in window and in full screen and it supports subtitles for our films.
ROX Player, ideal for viewing streaming videos
Once we execute the application, its interface appears, which is characterized by being very simple. It has a menu bar, some buttons and a panel where the content that we are going to reproduce will be displayed. Despite the fact that its various options are in English, and it lacks a Spanish translation, it is a program aimed at all types of users, from beginners to the most expert, given its extreme simplicity.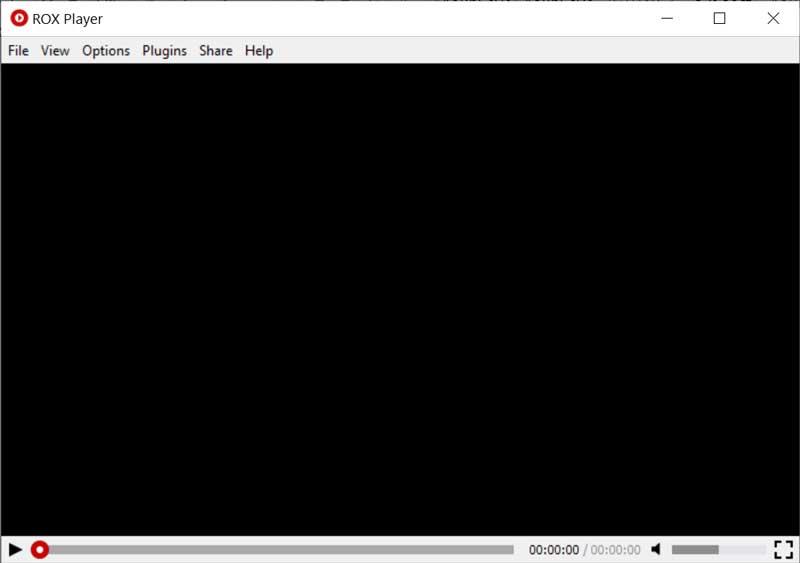 From the «File» tab it will be possible to add any audio video file, as well as URL or Torrent files for viewing. When adding a Torrent link we have noticed that it takes some time to load, although once the video is finished it loads and plays correctly. Too bad it lacks compatibility with Chromecast, which would be a perfect combination to view videos through torrent links on our TV without having to download it.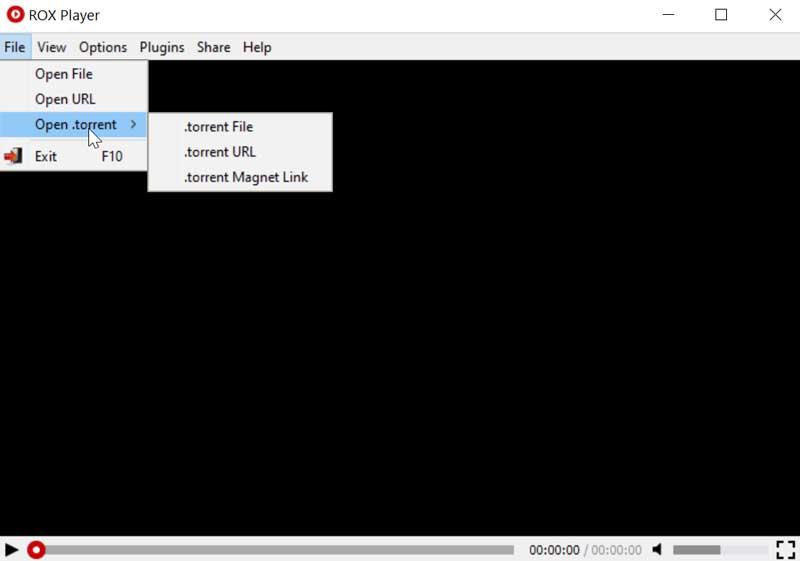 When inserting a URL for playback, we must take into account that it must contain the address of the video that is hosted, but it is not compatible with platforms such as YouTube or Vimeo. It must be an address such as http://someserver.com/video.avi . This means that its usefulness is not as useful as one might expect.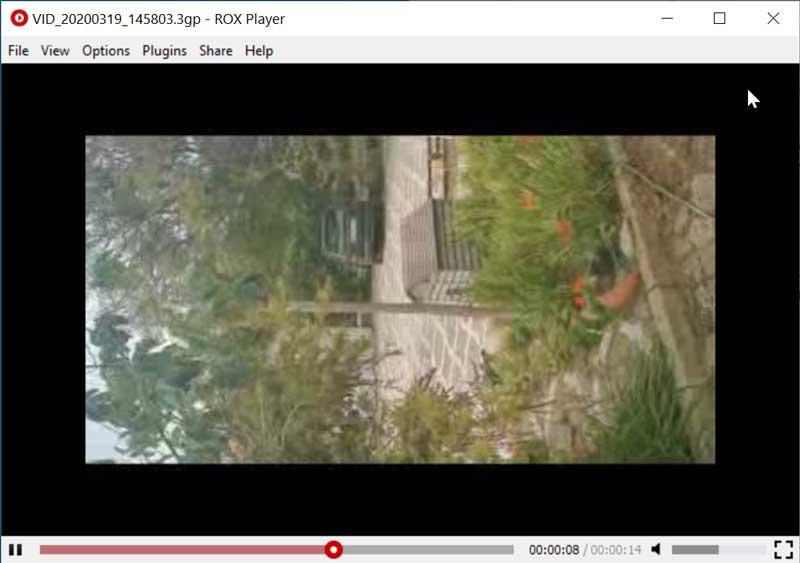 Within the "Options" tab, it has the possibility of adjusting a wide range of video parameters. In this way it will be possible to change the levels of brightness, contrast, hue, saturation and gamma, as well as to adjust the aspect ratio. It will also be possible to load subtitles from the hard disk (CDG, ISX, SRT, SUB, SSA, TXT, MPL2, MKS, among others), as well as disable the audio track and change the audio of the device.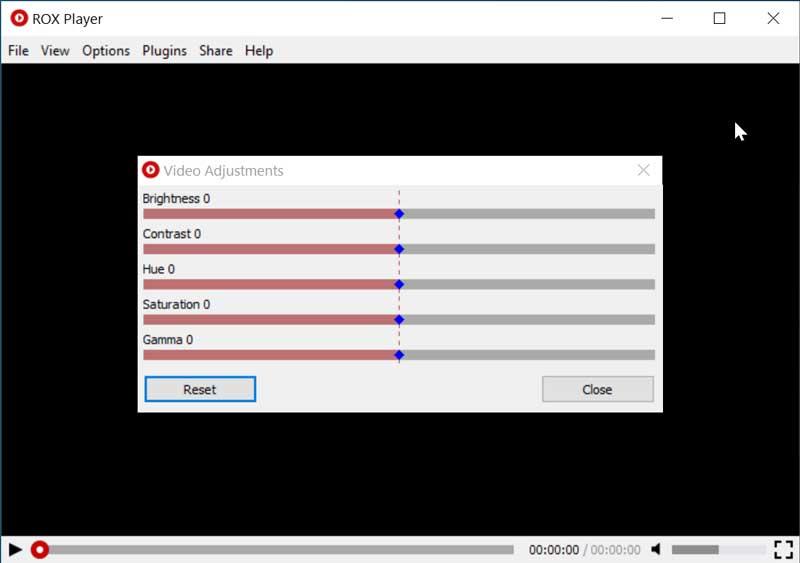 ROX Player incorporates within the «View» section the possibility of capturing videos. It also has the "Playlist" option to create a playlist. However, we have not been able to create this list, since we only see the last file that we have played. It does not support the ability to drag and drop files nor does it have a dedicated button to add titles to the list, so it lacks any kind of utility.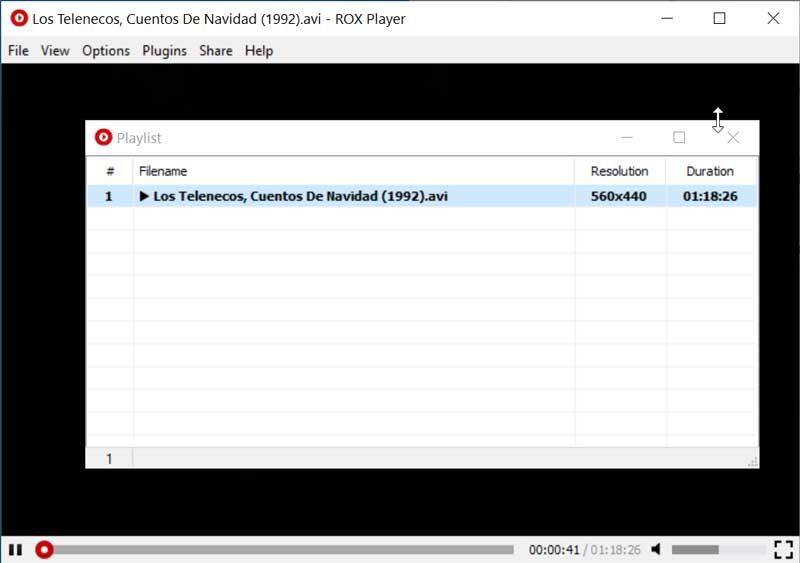 Conclusions: is ROX Player worth using?
When deciding to use ROX Player as a multimedia player, we must take into account whether we are going to give it its main use, which is the ability to play videos directly from torrent files in streaming without having to download it. This is the main basis for having the program installed on the computer. For the rest of the operations, it may possibly be quite short compared to other options on the market, which are also free and have a greater number of extras. The impossibility of creating a playlist, at least in a simple and intuitive way, seems like a rather considerable deficit
ROX Player Free Download
ROX Player is a multimedia player that we can download for free from its website . It is compatible with Windows XP and Vista, Windows 7, 8 and 10 of 32 and 64 bits. The installation is done easily through its wizard, without at any time trying to get us to install any unwanted third-party application software.
Alternatives to ROX Player
If we are looking for a multimedia player for our PC, we propose some alternatives to ROX Player that we must take into account:
BSPlayer
It is a multimedia player that is characterized by being light and fast, since it consumes few resources from our system. Supports all kinds of audio and video formats such as WebM, Xvid, AVI, MPG, MP4, MP3, OGG, among others. It also allows you to play videos from YouTube and download it to your hard drive. If we want to try BSPlayer we can download it for free from its website.
MPlayer
We are facing a multiplatform multimedia player, compatible with a wide variety of formats such as MPEG, AVI, MKV, VOB, among others. It is characterized by lacking an interface, which causes a simpler control over its functions. Another feature to highlight is its compatibility with up to 14 types of different subtitle formats, as well as the use of scarce resources of our CPU. We can download it from the developer's website .
GOM Media Player
This free media player supports a wide variety of video and audio formats. It includes its own codec search engine in case you need to search for one. Another important feature about this software is its ability to play files that are incomplete or damaged. In addition, it is possible to customize its interface by using skins. We can download it from its official website .