Applications
What are the best sticker packs for whatsapp messenger to download for free on android? List 2021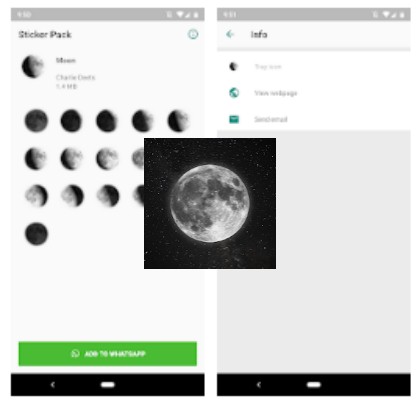 WhatsApp Messenger has become the instant messaging application par excellence, used by millions of users around the world to communicate with countless people through it.
This application has notably displaced the text messaging function of mobile devices, and in this new era where an image is worth a thousand words, it is important to have a good pack of stickers that help us express what we want to say.
For this reason we have decided to create a list for Android users with the best you can get in the Play Store. We will also teach you to make your own stickers in order to make your chats more fun.
List of the best WhatsApp Messenger sticker packs to download on Android
First of all, you have to take into account that WhatsApp does not install the stickers directly to your application, but to have access to them we must have apps that contain these sticker packs installed. That is, once that app is uninstalled we will not have access to our stickers in the instant messaging service either.
Here we will show you some of the best apps with the most fabulous and trending sticker packs for WhatsApp Messenger that you can download to your Android device:
Emoticons Sticker Pack for WhatsApp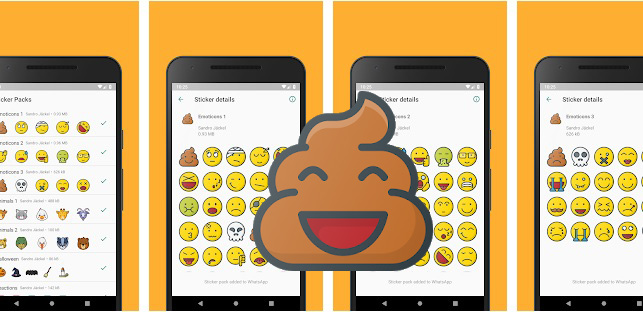 Do you love emojis? We know it, that's why we recommend this great app that includes several sticker packs based on the so famous emoticons, so that you can share the funniest expressions with your friends.
WAStickerApps – Game of Throne Sticker Pack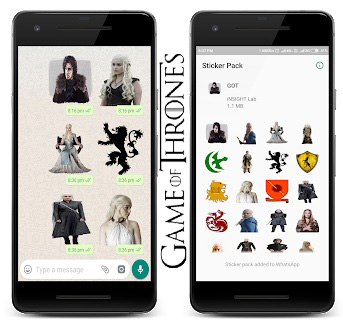 You love Game of Thrones and you know it. Imagine now that you can share as much as possible with your friends by sending stickers of the characters of this popular series that captures the eyes of the world. Fantastic isn't it? Well, this application makes this possible, so don't think too much to download it to your Android device.
* Note: This application is no longer available in the Google Play store, RIP
Meep WAStickers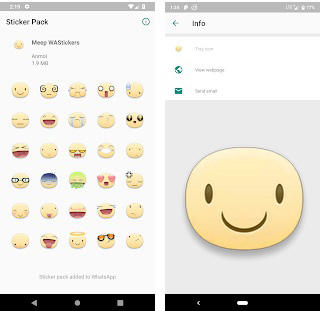 The popular Facebook Meep stickers are now available on WhatsApp. Surely you are going to like them and you will remember having used them on the social network, because now they are also at your disposal in this instant messaging application.
MEME WhatsApp Stickers DEPI MegaPack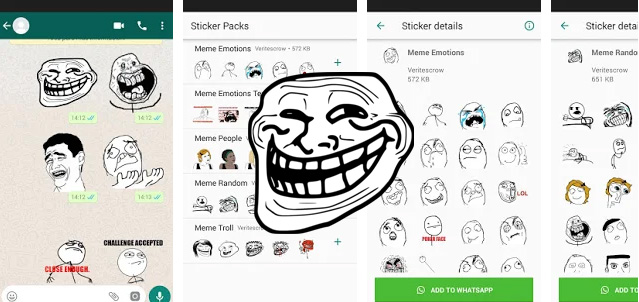 The best memes are now at your fingertips converted into stickers for WhatsApp on Android. Enjoy to the fullest and share them with your friends by downloading this app from Google Play.
* Note: This application is no longer available in the Google Play store, RIP
Counter Sticker WAStickerApps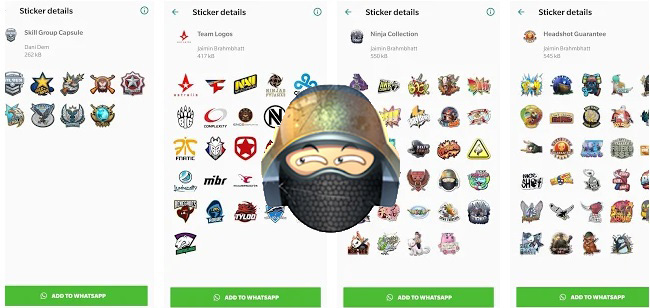 Surely you really like playing Counter-Strike: Global Offensive, if so, you will be fascinated by this pack of stickers that you can share on WhatsApp. Dozens of CS-GO stickers are waiting for you in the Google Play store . What are you waiting to download?
WAStickerApps – Fortnite Stickers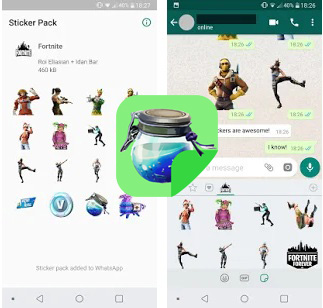 Well, surely if you love Fornite, you will also like this pack of stickers for WhatsApp that we will have available on Google Play. This video game has captivated millions of gamers in the world and now you can have these stickers just by downloading the app.
Soccer WAStickerApps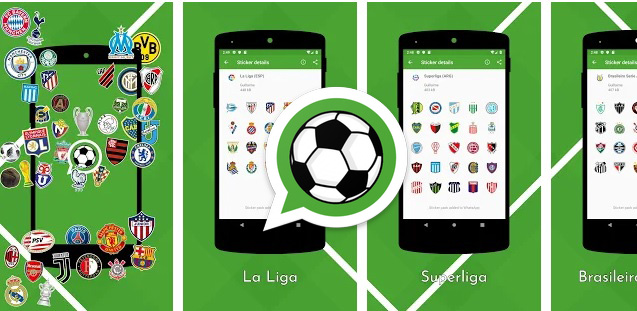 If you are a soccer lover, this sticker pack is for you. You will have at your disposal the possibility of sharing with your friends the logos of the clubs of dozens of leagues around the world, from the league of stars to the best known European and South American leagues. Great right?
Stickers for Whatsapp – WAStickerApps Stickers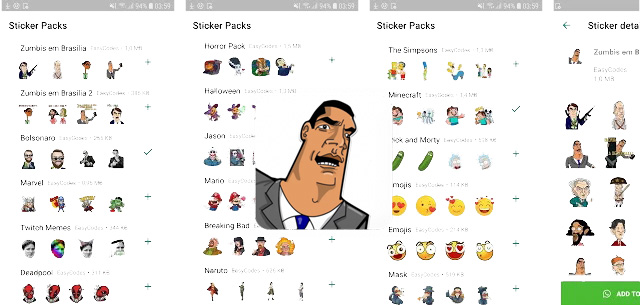 This application offers us a large number of sticker packs to share on WhatsApp. Different stickers of different themes from emojis to stickers of the popular series The Simpsons can be found right now on Google Play.
Anime Stickers for WhatsApp (WAStickerApps)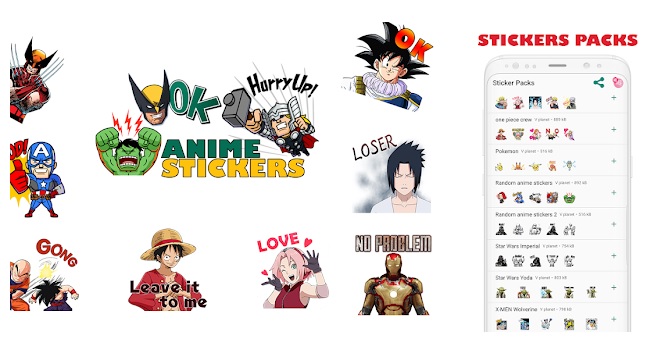 For anime lovers there is also an application dedicated to providing the best sticker packs of the greatest series. If you are otaku or you simply love Dragon Ball Z and want the best Goku stickers, you will only have to go to the Google store and download this fantastic app.
* Note: This application is no longer available in the Google Play store, RIP
Friends TV Stickers / Stickers for WhatsApp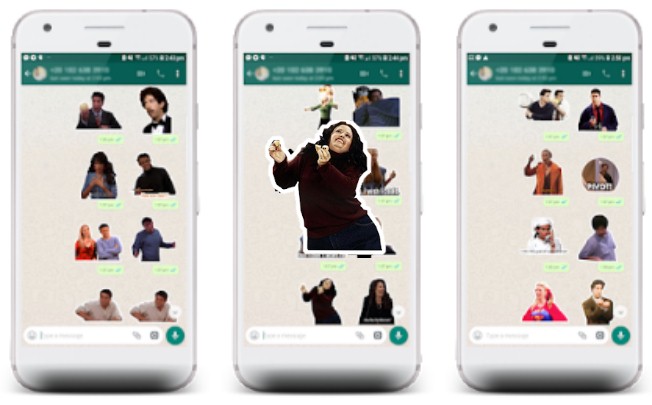 Joey, Chandler, Ross, Monica, Phoebe, and Rachel. The funniest characters from your favorite series are here turned into stickers for WhatsApp so you can enjoy sharing with all your contacts to the fullest. What are you waiting for? Download it now from Google Play.
Tv Series Stickers for Whatsapp – WAStickerApps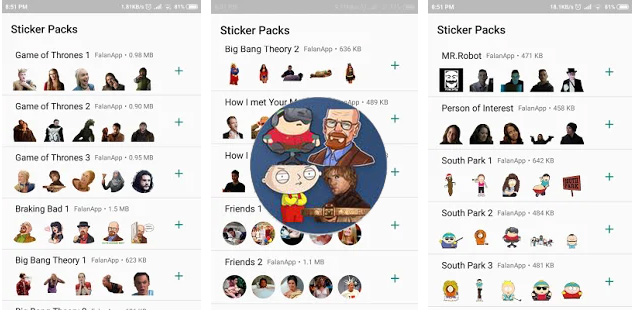 South Park, The Simpsons, GOT, The Big Bang Theory, Friends and much more. This application will provide us with sticker packs for WhatsApp of our favorite series so that we can share with our friends at all times and have a great time. You can now find it on Google Play and download it. Don't wait any longer!
Christmas Stickers for WhatsApp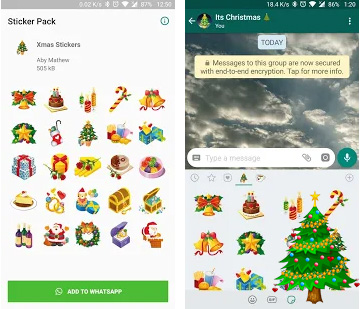 We all like Christmas parties, sharing with the family at Christmas Eve dinner, decorating the Christmas tree and seeing children uncovering their gifts after Santa's arrival. In your WhatsApp you will also have the best Christmas stickers just by downloading this app from Google Play.
Valentine Day Stickers (WAStickerApps)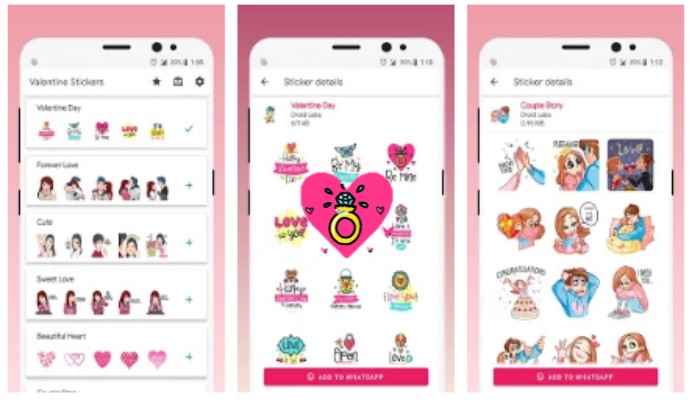 This application brings you the best Valentine's Day stickers to share on WhatsApp. It is a fantastic app for those most in love who seek to share different stickers with the people they love the most. It is now available on Google Play for you to download and you can exchange your stickers with that special person.
MOON Stickers for WhatsApp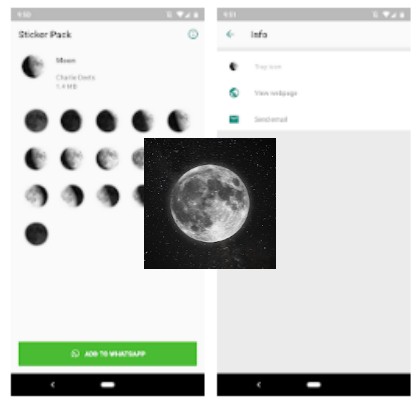 The best stickers for WhatsApp and the different moon phases are already at your fingertips just by downloading an application to your Android device. This application is available on Google Play and is totally free.
* Note: This application is no longer available in the Google Play store, RIP
Birthday Stickers For Whatsapp
Google
Lists