Applications
Meet ashampoo zip, one of the best alternatives to winrar

There are many users who need and make use of programs dedicated to file compression. Most of them use WinRAR, the most used program for managing .rar files, but here we have an alternative.
Ashampoo ZIP is a great alternative for managing our files with the most common formats such as .zip or .rar among others. If in something it has no comparison and in which it stands out a lot compared to WinRAR is its interface. It has a very striking and clear interface, with which we can interact without any problem from the first moment.
Ashampoo ZIP: Features
Its main characteristics and for which it stands out are the following:
Eye-catching and intuitive interface, as well as easy to use.
Compatible with Windows 7, 8, 10 systems.
Integration with Windows Explorer Shell.
Supports the extraction of more than 30 formats.
It uses AES 256-bit encryption.
Integrated preview for image, video text among others.
Repair ZIP Tool: Repair damaged ZIP files.
Among many other features.
Ashampoo ZIP: free version vs Pro version
As with almost any program, there are "Premium" or "Pro" options with which developers make money. But it is not always the best alternative to pay for these options, as they may not be worth it.
For this reason, we will make a comparison between both versions to know if it is worth it or not to pay for it.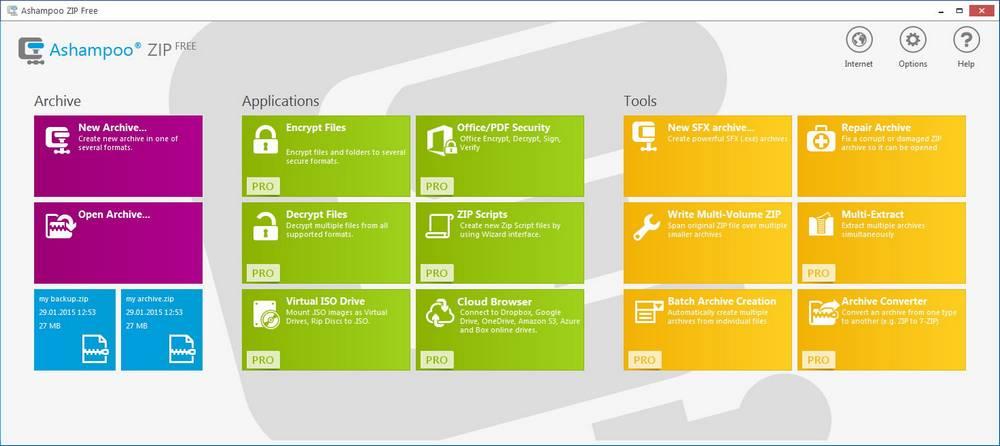 The program in its free version with which we will obtain the following options:
Create new files in the multiple formats that we have, to house the files that we want.
Open files easily from its interface.
Repair files that may be found to be damaged.
Create .exe (SFX) files.
Multi-volume ZIP; It allows us to divide a file into smaller ones.
And in its premium version we will obtain the following functions:
Encrypt files and folders in different formats.
Decrypt files and folders at the same time.
Mount .ISO files as virtual drives.
Encrypt / Decrypt Office / PDF
Create ZIP Script files using a wizard.
Connect with cloud services.
Massive file creation.
Multi-extraction of files.
Conversion of files of different formats.
As we can see, the premium version includes very interesting functionalities, which we can obtain for a specific price of € 15.00 with a 62% discount.
Ashampoo ZIP Free: How to download and install it
If everything mentioned above has convinced us and we want to obtain it as an alternative to WinRAR or any other .rar file compressor, we can download and install it as follows:
First, we will go to their website and click on download.
Web Ashampoo ZIP FREE : Download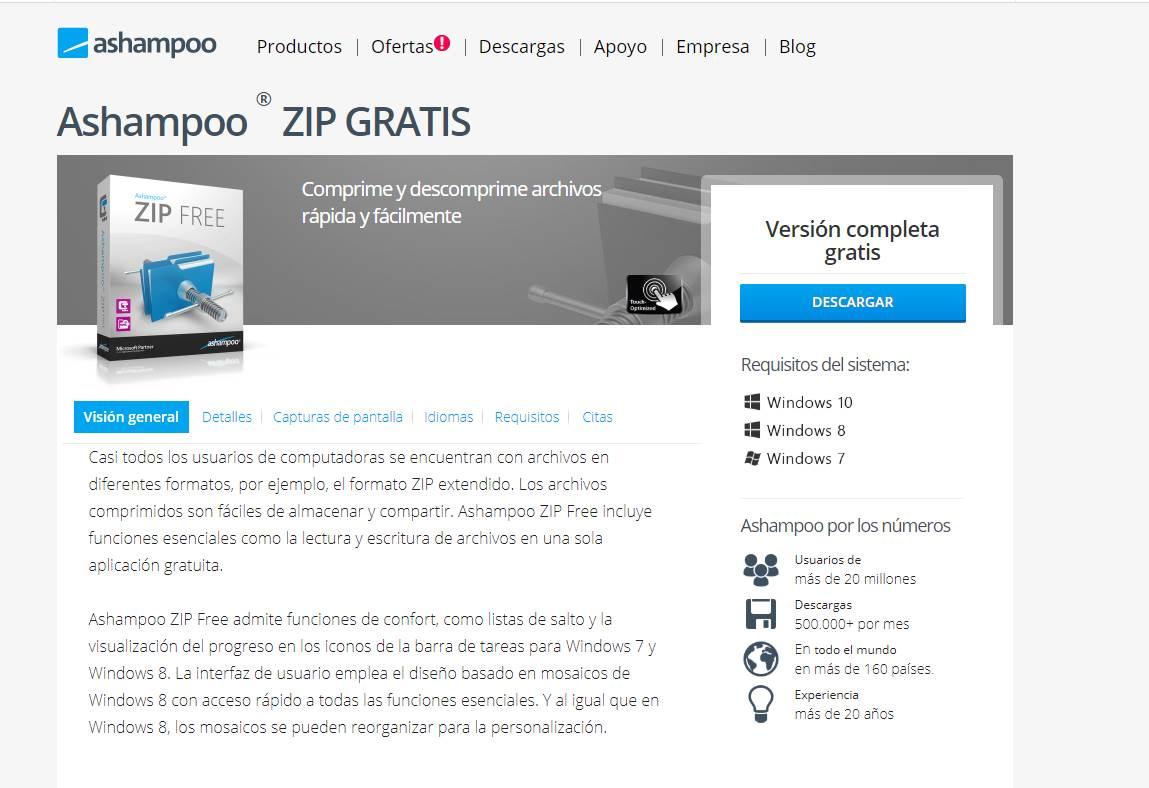 Once we have downloaded the installer, we will open it and if we want to run the free version of the program, it will ask us to make some requirements.
We will click on the "Free Activation Key" section where it will direct us to your website and we will have to register.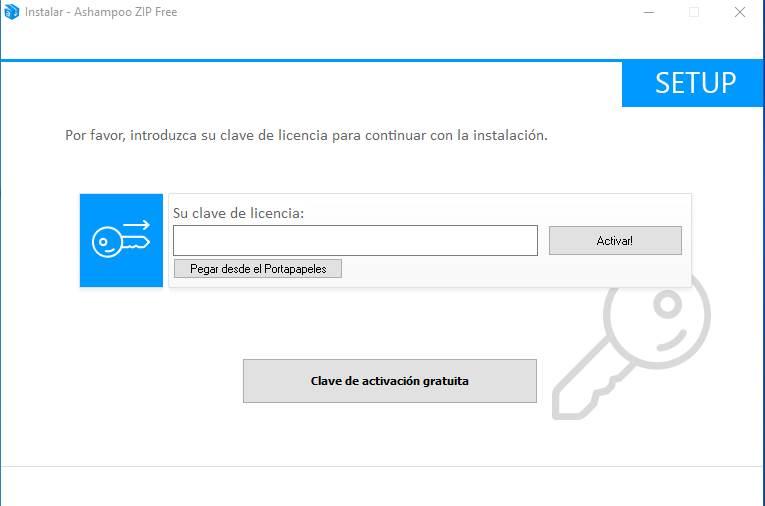 Once we have done all the steps that they ask us prior to the one shown in the image, it will launch a key, which will be the one we enter in the installer.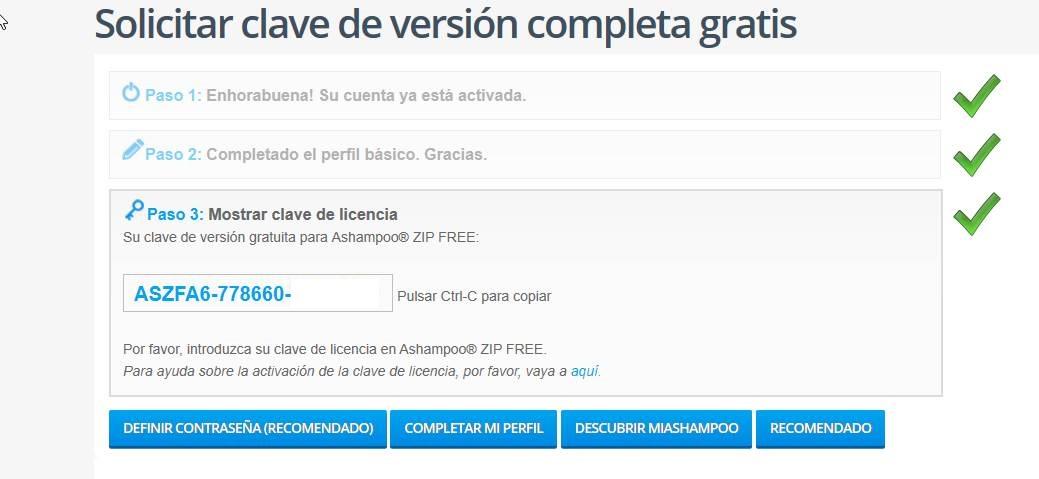 When we have finished the installation, we will open the program if we have indicated it, or we will open it ourselves. We can already use it, in the case of the free version, with its limited options, but fully functional, or in the case of the premium, with all the options which are very complete and recommended.
How Ashampoo ZIP Free works
We will go to the program interface, and we will look for which option is the one that best suits our needs, we will explain section by section how to do it.
Create a new file: If what we want is to create a new compressed file, we will follow the following steps.
We click on New file> We will look for the path to save it> Save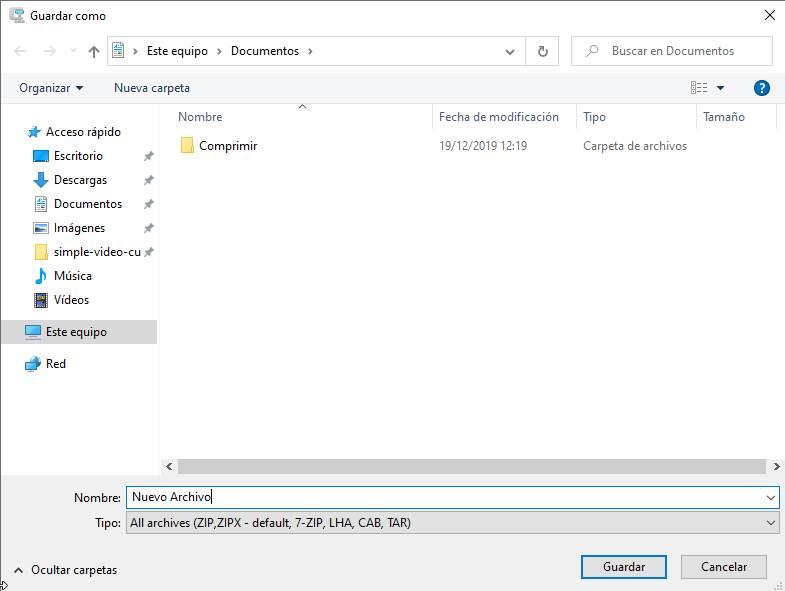 After having saved it, it will launch another window in which we can add files or folders within the tablet that we have created. It also allows us to indicate the compression of the folder or to encrypt it, in addition to indicating the compatible format method.
If necessary, because the file is too heavy or we want to divide it, it allows us to do it with the "Multivolume" option.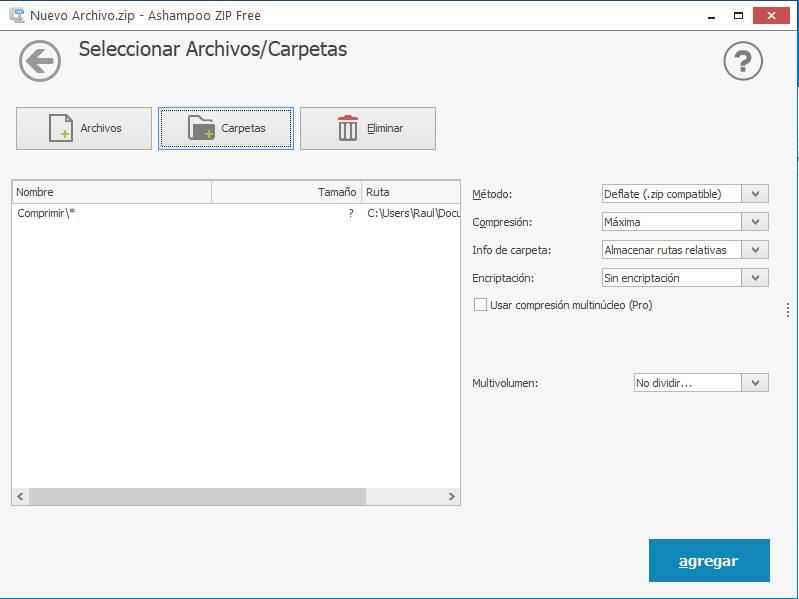 Once we have added all the files that we want inside, with the new window which launches us, it allows us to extract that file, create a new one or add more. In general, it is a window for managing the files that we have added.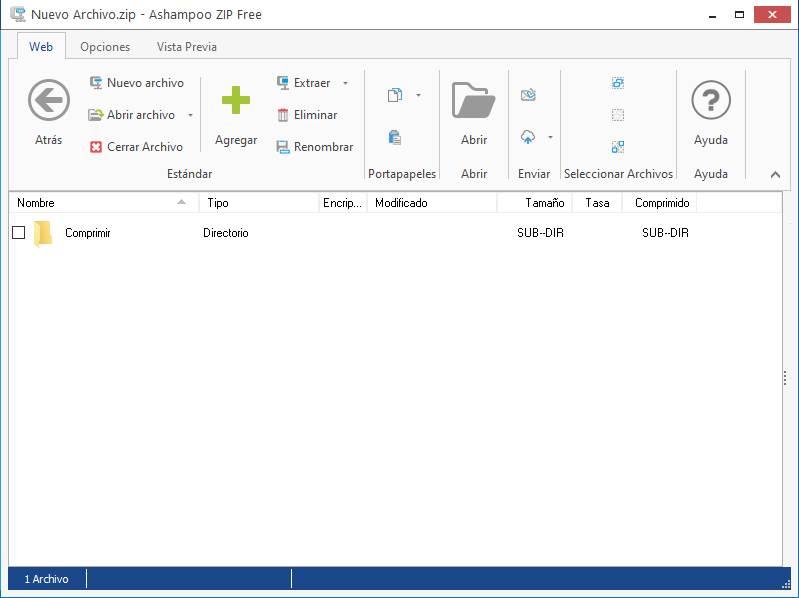 As we can see later, we have already created the new file in the indicated path.

Open File: In the "open file" section, it directs us to the previous file management window. With which we open the file we want, and we can edit the content, add more among other options mentioned above.
Something we have noticed is that when creating a new file, a direct path is created for you in the application interface to open that file.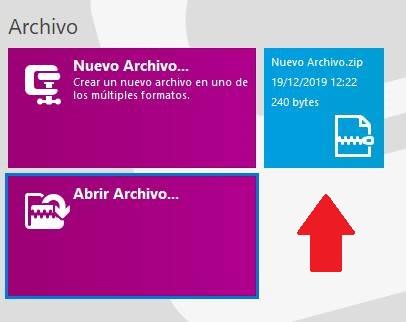 Repair file: Other options that we have in the free version is to repair damaged files. Very useful if a file is not accessible and contained important information.
Right click files menu: An easy way to extract files, or compress them, is to use the options that the program integrates in the menu when we right click. This option is the same or similar to the one we would have with WinRAR or other programs of the same style.

This option in many programs is paid, so it is appreciated that they include it for free.
In conclusion, this program is quite complete, and very intuitive. With the free version, although limited, we can do many functions that with other programs we could not, or not without paying. We recommend its use, since compared to WinRAR it offers us more possibilities and new functions.