Applications
Thoroughly analyze and optimize the windows connection thanks to etoolz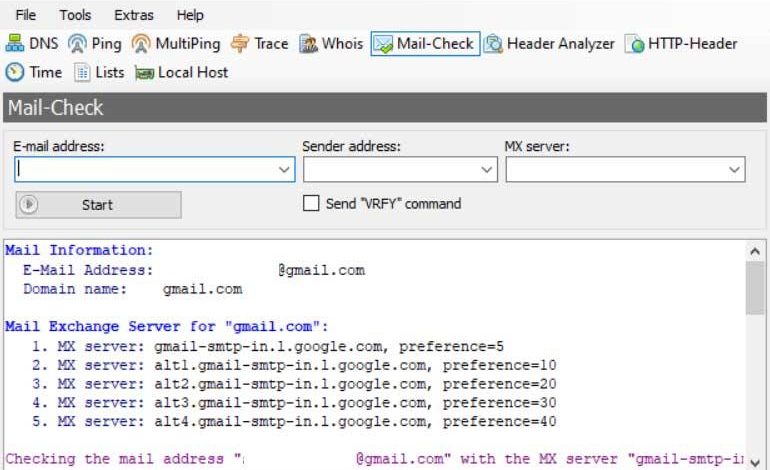 Most users, these days, use and manage their own home networks from their computer. It is true that Windows offers us a series of functions that help us in all this, but sometimes they are not enough. Therefore, to be able to control all this more in depth, programs like eToolz never hurt.
This is a control that, among other things, will be of great help to us when it comes to improving the state and operation of the networks that we use daily. This is achieved thanks to all the information provided by this free program that we can run on our computers.
What advantages and functions does eToolz present us
So in the event that we need to have a deeper understanding and control of our Windows connection , this is a good solution. We are also talking about a portable program that helps us to know the status of the ping of the Internet connection, the details of the Whois, or analyze the header of a website, among other things. At the same time eToolz offers us various functionalities related to the aforementioned local network so that we can carry out control and maintenance tasks.
This will help us, with a little skill, to optimize its operation depending on the needs of each one. At the same time, the application offers us a series of tools with which to carry out different work related to the network, for example checking the DNS records of a domain or IP.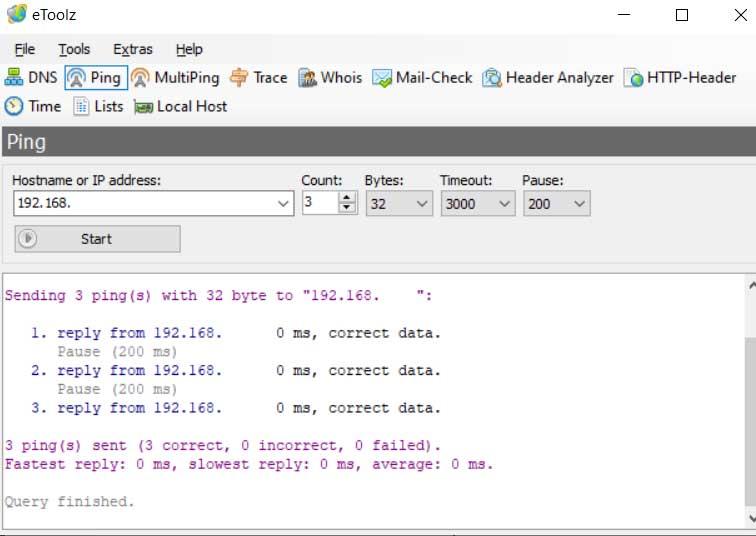 At the same time eToolz offers us everything we need to check the status of the ping, even if we work with a range of IP addresses. This will allow us to check first-hand the ping status of each IP with the multiPing function . It is also worth knowing that it has tracking functionality and we can check the details of the registration of a domain or IP address.
Take advantage of its user interface to take advantage of the program
eToolz is a portable tool that, as we can see, has a multitude of functions, all of them related to networking. It should also be noted that for this, it presents us with a very intuitive and easy-to-use interface, even for users with little experience in these matters.
Once we launch the program, which does not require installation, at the top of the main window we find a series of direct access tabs. These help us to access and use the different tools proposed here. We see the one corresponding to the DNS where we must enter a domain name , host or IP to obtain the data.
But that's not all, but we also see the accesses to the Ping and Multiping sections mentioned above, as well as Whois to check the information of a contact or domain name. Say that from here we can also use the mail check function. This allows us to enter an email address to verify and thus see the assigned MX records, your IP, etc.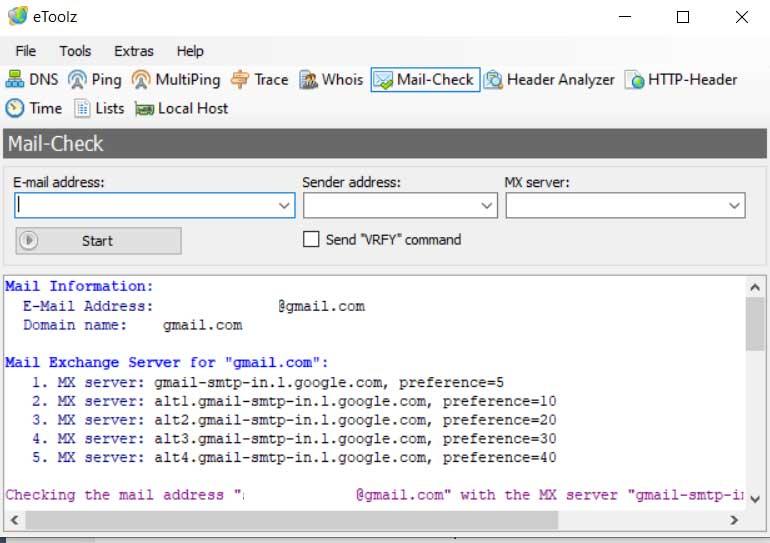 How to download the program for free
So, in case you want to go a little deeper into everything concerning your network and Windows connection, this is a solution that will be of great help to you. Best of all, we won't have to shell out a single euro for all of this. Therefore, in the event that right now you want to get hold of the program to try it out now, you can do it from the developer's website .
You can access it from your favorite web browser, entering through this link.