software
How to change the colors of a smartart graphic in microsoft word? Step by step guide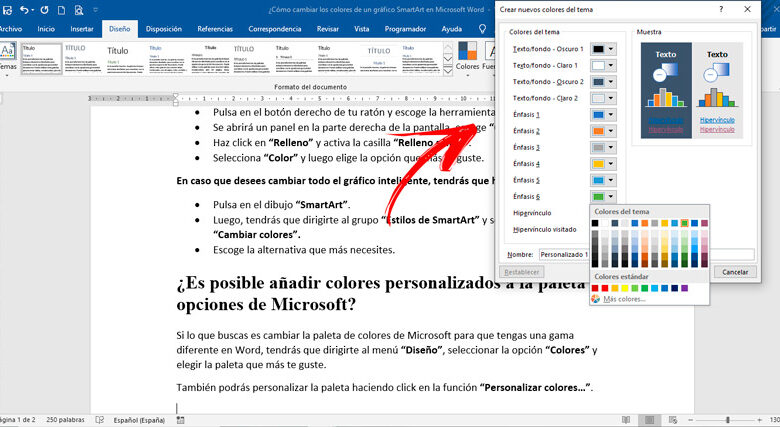 The smart graphics that you can use in Microsoft Word are a good alternative when you want to have predefined layouts. This will help you save steps and make the fewest mistakes.
The problem arises when you want to change the designs that are established with the program. This drawback is common, since not all graphics match the format and style you need.
To solve this difficulty and you can become an expert, you will have to read all the paragraphs of this article until the end. We will tell you the secrets that exist when you work with a tool like this. Let's get started!
Steps to change the colors of a SmartArt smart graphic in Word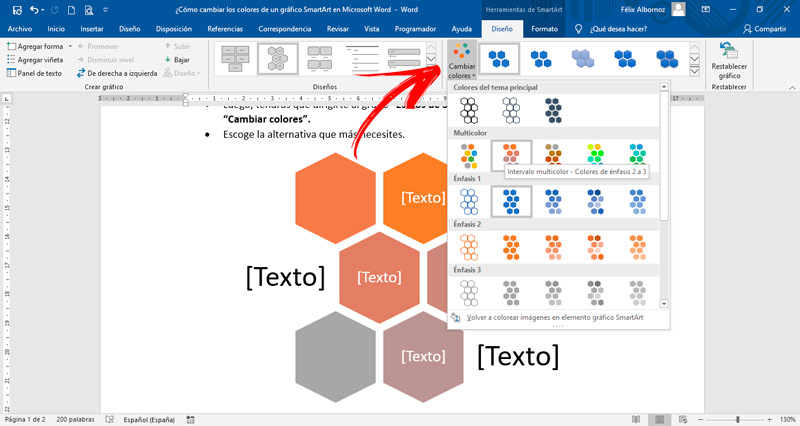 When you want to change the colors of a SmartArt graphic in Word, you will have to follow this guide:
Once you have entered the smart graph and have changed the words you need within it, you will have to click on it to select it.
The "SmartArt Tools" function will be activated automatically .
Click on the figure you want to change its color. Remember that these kinds of graphics are made up of a set of smart shapes that you can handle independently.
Click on the right button of your mouse and choose the "Format shapes" tool .
A panel will open on the right side of the screen, choose "Shape Options".
Click on "Fill" and activate the "Solid fill" box .
Select "Color" and then choose the option you like best.
In case you want to change the entire smart graph, you will have to do these steps:
Click on the drawing "SmartArt".
Then, you will have to go to the group "SmartArt Styles" and select the "Change colors" function.
Choose the alternative that you need the most.
Is it possible to add custom colors to the Microsoft options palette?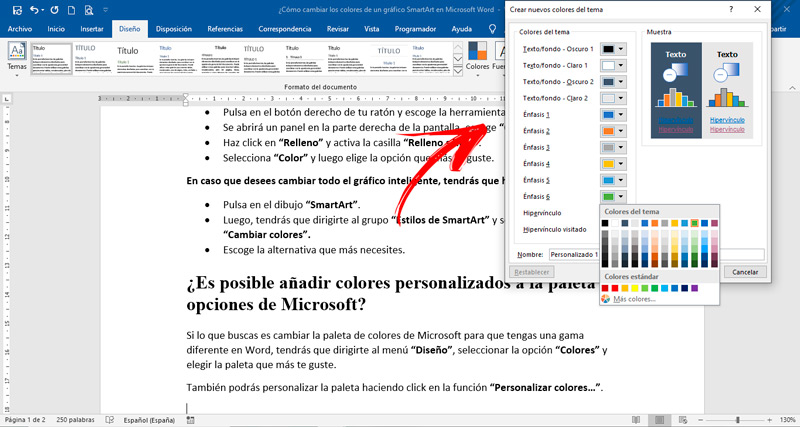 If you are looking to change the Microsoft color palette so that you have a different range in Word, you will have to go to the "Design" menu , select the "Colors" option and choose the palette that you like the most.
You can also customize the palette by clicking on the "Customize colors …" function.
If you have any questions, leave them in the comments, we will answer you as soon as possible, and it will surely be of great help to more members of the community. Thanks!