software
How to install osintux on a virtual machine to search for information? Step by step guide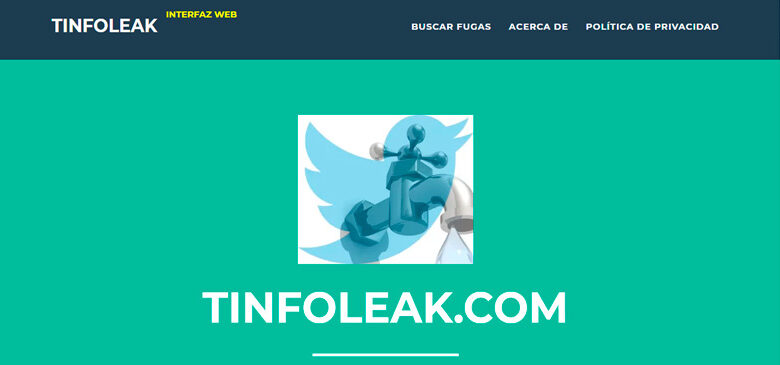 If you need to track a person using open or free sources on the Internet, you will have to use the OSINTUX tool . This will allow you to find related information through automated methods.
So that you can handle OSINTUX correctly, you need to know what the tool is for and how you have to install it in a virtual machine. You will find this information in the paragraphs of this post.
But this is not all, you will also know all the tools installed in OSINTUX to carry out your work like a true professional. Don't miss out on anything if you want to become an intelligence expert.
What is OSINTUX and what is this tool for?
OSINTUX is a program that uses different tools to carry out intelligence on the Internet through open sources. In this way you can track a person, know the domain of a web page that has his name, IP addresses that are related and names of users of social networks.
Learn step by step how to install OSINTUX on a virtual machine for open source intelligence
We show you below the steps that you will have to take to install OSINTUX in a virtual machine:
Create a virtual machine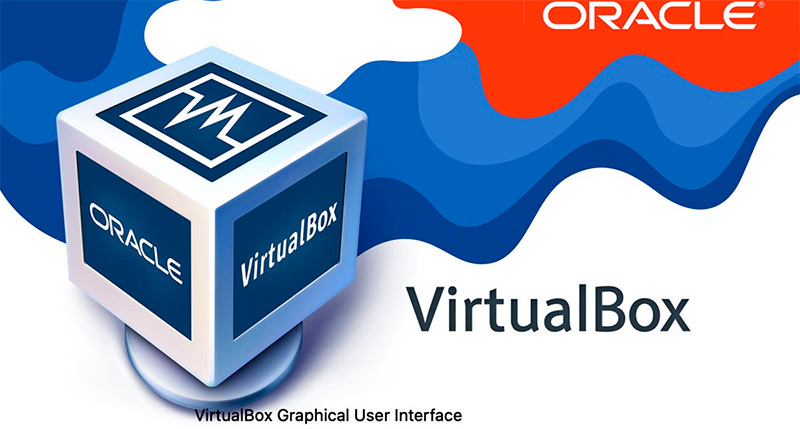 The first thing you should do is create a virtual machine inside your computer, so you will have to know the resources that your PC has. You will have to control the RAM memory, the storage disk and the installed operating system.
Then, you will need to download the VirtualBox tool:
When you have everything ready you will have to choose the OS you want, in this case we will use Windows. You will have to go to the official Windows page and click on Download the tool now. Next, you will have to run MediaCreationTool and choose the option to create installation media (USB flash drive, DVD or ISO file) for another PC. This will make you choose the partition forms of the operating system, with which you will have to choose the ISO File option on the next screen.
Configure the installation program by choosing the language, the division and the architecture. When you finish you will have to click Next.
Launch VirtualBox and choose the New tab . Then enter a name for the virtual machine and choose the type and version of the system, when you have everything ready you must click Next. Next, you will have to choose the capacity of the RAM memory that the virtual machine will have and create a hard disk, which can have a fixed size or be dynamically reserved.
Install the operating system through the ISO file that you have downloaded for Windows (you can modify it in this step and choose Linux or MacOS). For this you will have to click on Settings, select Storage, click on the optical drive and then Start.
Follow the installation instructions to finish the operating system setup.
Download OSINTUX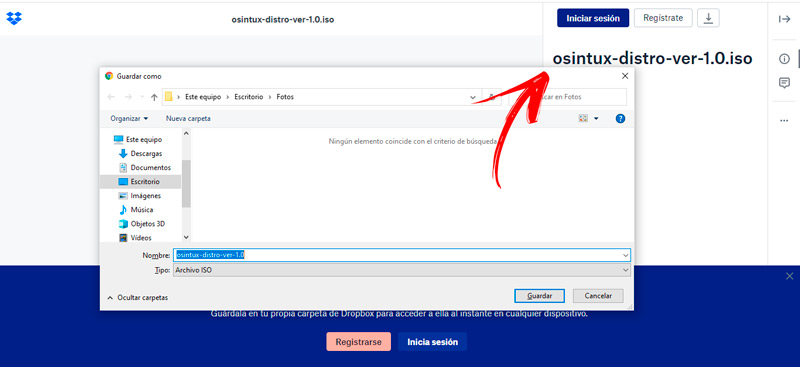 Once you have a virtual machine installed on your computer, you will be able to download the intelligence program for open sources. What you will have to do is go with your browser to the OSINTUX website , for this you will have to write the URL http://www.osintux.org.
Go to the Downloads tab, in this window you will find the executable files that are available. You will have information about the file name, download type, size, version and sha256sum.
Choose the one that suits you best by clicking on HTTP, click on Download and then on Save. Finally, continue with the steps of the installation process.
List of all tools installed in OSINTUX to use in our work
We will show you below all the tools installed in OSINTUX:
Belati v.0.2.4.1
It is in charge of analyzing metadata and obtaining information about domains and other elements.
They are in the same:
Banner Grabbing
Django Web Management
Document Metadata / Exif Extractor Document Author Metadata
Emails and Documents Public Git Finder in domain / subdomain
Fake and Random User Agent (Prevent from blocking)
Gather Public Company Info & Employee
Machine Web Appalyzer
Mail Harvester from MIT PGP Public Key
Mail Harvester from Website & Search Engine
Proxy Support for Harvesting
Public Document for Domain from Search Engine
Public SVN Finder in domain / subdomain
txt Scraper in domain / subdomain
Scanning for all Subdomain
Server Scrapping
Setup Wizard / Configuration for Belati
SQLite3 Database Support for storing Belati Results
Subdomain Enumeration Service
Support DNS mapping / Zone Scanning
Webserver only mode
Whois (Indonesian TLD Support)
Creepy v1.4
With this platform you can find the geographic location of a Flickr or Twitter account and export the report in CSV or KML formats . This will allow you can use Maps to Google to find the exact location based on triangulation of IPs.
Crunchbase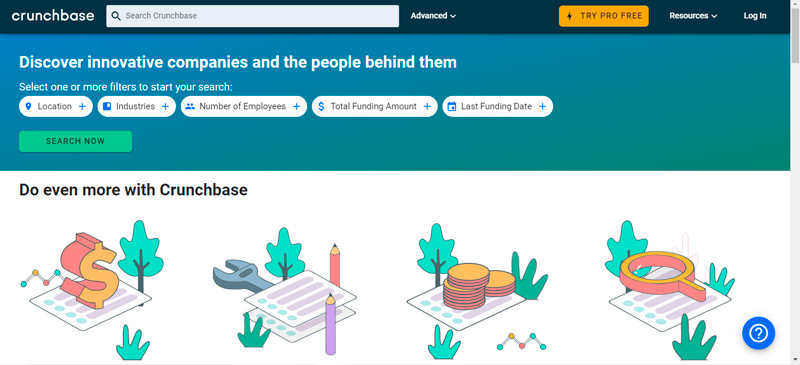 When you need to find information about companies that have innovated anywhere in the world and you want to meet their collaborators, you can use this tool that OSINTUX offers you. So discovering trends in a particular market sector will become a much shorter and easier to interpret process using this data collection method.
Datasploit for OSINT
You will be able to use this tool when you need to obtain intelligence from open sources automatically. In this way you will be able to know usernames in social networks, emails and telephone number, among other information. In addition, you will be able to relate the results you obtain with other sources that will offer you information about domains and subdomains that are, or have been, in the name of the person you are tracking.
Dmitry (Deepmagic information gathering tool)
In case you need to study and analyze a certain hosting to know its domains, subdomains and emails, among other elements, you will need to use this tool that is developed in a C language.
Exiftool v11.03
You can quickly and automatically obtain metadata from videos and images that have AFCP, Exif, FlashPix, GeoTIFF, ICC Profile, ID3, IPTC, JFIF, Photoshop IRB and XMP formats .
Google Hacking Database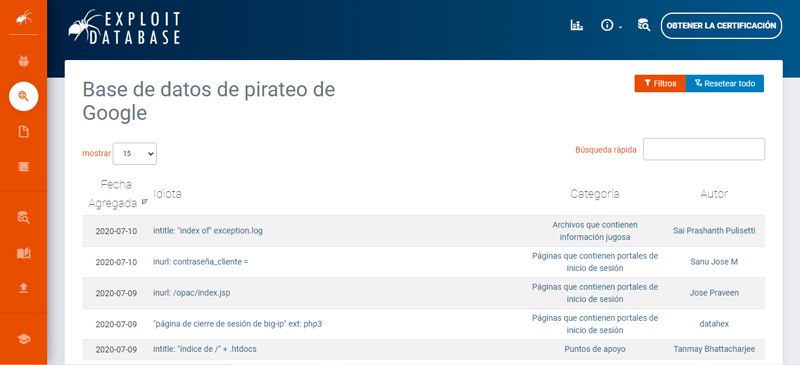 If you want to perform OSINT using Google, you can use this platform since it will work using the search engine as an open source search tool. Then it will issue a report that will be based on the characteristics that it found according to the different categories assigned to it.
Which we show you below:
Error messages.
Files containing juicy info.
Files containing passwords.
Files containing usernames.
Footholds.
Network or vulnerability data.
Pages containing login portals.
Sensitive directories.
Sensitive online shopping info.
Various online devices.
Vulnerable servers.
Vulnerable files.
Web server detection.
Infoga – Email Information Gathering vM4110k
Every time you use this online tool you can collect information about email accounts thanks to different search engines. It is ideal to know the degree of visibility that a brand or company has on the web.
GeoIP
The name of the tool says it all, its task is to locate the geographical location of an IP.
Glassdoor
You can use this tool that OSINTUX offers you to find information about a certain company. In this way you will be able to know the salary level, the number of employees who work in it, the opinion of the workers and the location of different offices, among other elements.
Knowem
Every time you need to find the availability of a user's name, you can use this tool, since the same query on more than 500 platforms.
Maltego v4.1.6.11045
It is an ideal tool to understand at a glance all the information that is collected using OSINT on the Internet. This is due to the fact that the tool combines its functions with FOCA and in this way a graph is obtained that is easy to analyze.
MentionMap
If you are looking to study Twitter user profiles and hashtag, you can access through the social network and use this OSINTUX tool with which you can quickly obtain trends. It is characterized by the possibility it offers the user of not having to install any software on their computer.
Metagoofil v2.2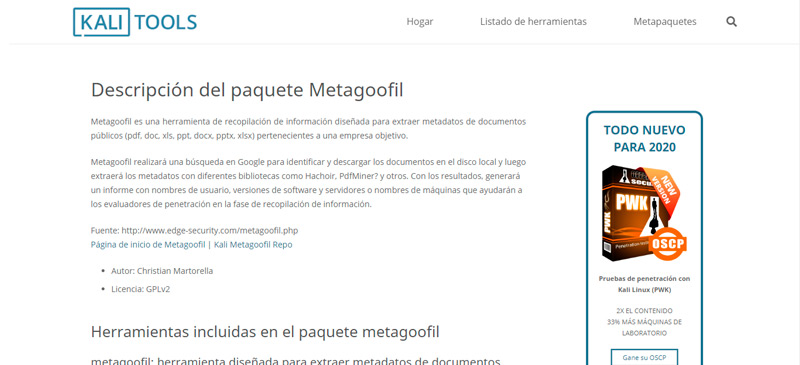 You will have the possibility to extract from public files in doc, docx, pdf, ppt, pptx, xls and xlsx formats information related to email, programs used to create documents and weaknesses of said software.
MrLooquer
This tool works with IPv6 and is used to simulate search engines like Shodan or find DNS servers that are vulnerable and have an IPv4-IPv6 relationship .
Netcraft
This program is used to perform intelligence on a specific host. In this way, the requested information can be obtained in a few steps. You only need to enter the URL of the website you want to analyze to obtain information about the IP address, owner's name and DNS data, among other elements.
Shodan
Shodan is a search engine offered by OSINTUX and is characterized by searching for devices that are vulnerable to security controls . In this way, it is possible to reinforce different devices that are important in people's privacy. For example, a surveillance camera.
Opencorporates
It is a database that has information on a large number of companies found throughout the world. It is estimated that intelligence can be carried out to more than 100 million companies worldwide. Therefore, every time it is necessary to analyze money laundering, corruption and any other illegal act carried out by the members of these organizations, this OSINTUX tool can be used .
Operative Framework
The fingerprints found on the servers can be extracted and information about the owners of the domains and emails that are hosted on a hosting can be retrieved.
OSINT-Spy v0.0.1
This function offers you OSINTUX allows the user to find information from open sources with their respective APIs. In this way you can find out information that is related to people, emails , geolocation and any activity they have carried out. It is ideal for working with malicious files and knowing bitcoin block movements.
OSRFramework v2018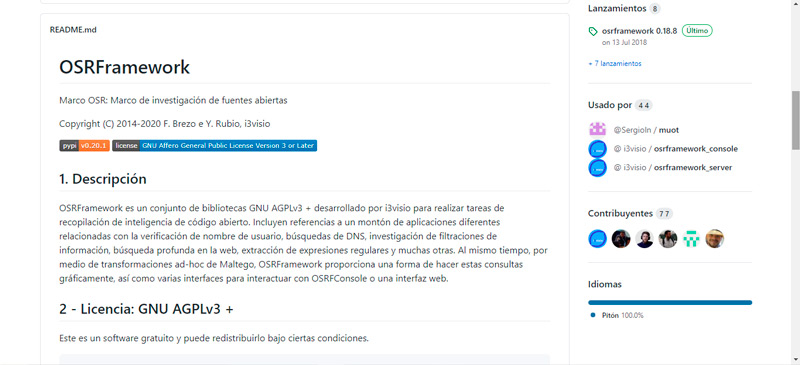 OSRFramework is one of the most used functions of OSINTUX, due to the characteristics it presents and the ease of handling. Information on users, phone numbers and emails can be extracted thanks to the query made on hundreds of platforms.
The commands available for Linux are:
usufy.py
mailfy.py
searchfy.py
phonefy.py
entify.py
OSINTFramework
The function that OSINTFramework offers to perform intelligence is to obtain the vulnerabilities that exist in a control system and determine what tools can be used to solve this problem.
PIPL
OSINTUX offers a specific search engine for people that specializes in social networks such as Twitter and Facebook. You only have to enter the data you want to track and then you will get names, phone numbers and even geographic locations.
Recon-NG v4.9.3
With this tool you can find information related to host names, IP addresses, emails and geographic locations, among other data.
SocialBearing
When you need to study Twitter accounts, you will be able to use this tool that OSINTUX offers you so that you can automatically locate the geographical location of the tweets that interest you.
Socialmention
You will be able to collect and study social media data thanks to the Socialmention search engine. In this way you will obtain analysis and statistics on users and activities that are carried out on different platforms.
SpiderFoot v2.12
This tool uses different search engines for the footprinting process that help to easily find information related to people and websites. Use search engines like Google, Shodan, and Bing.
The Harvester v2.2a
This OSINTUX function will allow you to find information in open sources thanks to its passive methods. For this, it uses search engines that use data related to email, social networks and telephone numbers, among other elements.
Tineye
By using TinEye as a search engine, it allows this tool to find data related to images, which you can upload from your computer or inform the program of the URL address . It works with neural networks and machine learning, which allows for reverse searches.
Tinfoleak v2.1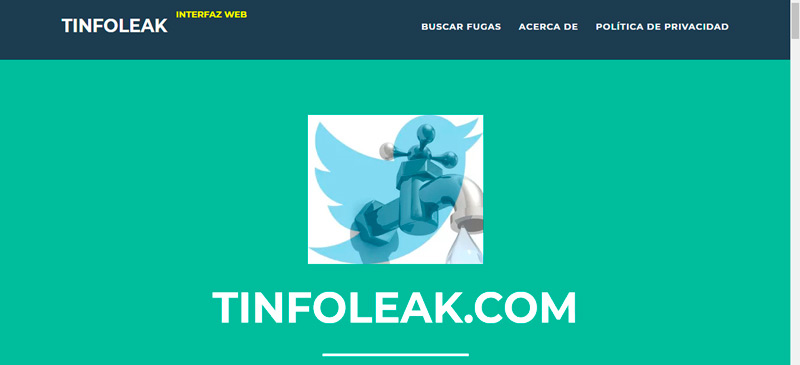 It is a tool designed with Python language that works with Twitter. You need to enter the data you want to track and the program will show a large amount of information related to the user account of the social network. This will help make it easier to find images, names, email addresses, and devices from which you interact on Twitter.
Twopcharts
Like the previous tool, this OSINTUX function works with the Twitter API, so you can automatically obtain information related to users, hashtags and keywords.
ViewDNS
When you need to see the history of IP addresses and DNS servers , you can use this platform just by entering the domain. But this is not all, you can also find reverse whois lookups, IP location and HTTP protocol headers, among other things.
YouGetSignal
YouGetSignal is a simple platform that offers the possibility of intelligence through its functions. You will have the possibility to geographically locate telephone numbers, emails and whois.
Whois
With this OSINTUX tool you will be able to know data about a URL, domain, subdomain and email.
If you have any questions, leave them in the comments, we will answer you as soon as possible, and it will surely be of great help to more members of the community. Thanks!