Tutorials
How to put your Instagram private mode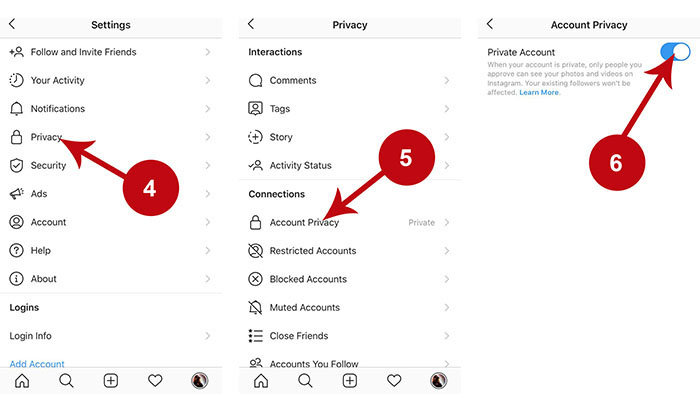 When you create a photography social network, in the first instance, you want everyone to see your photos, stories, comments and perhaps make yourself known through the application.
But what if you suddenly want to put your Instagram account in private mode and that you can have control of the users.
We will show you how to do it, you just have to follow each of the instructions step by step.
Private mode
You will have the option to accept or remove followers.
Well, we will teach you how to put it in just two parts and six steps below:
To make Instagram private mode, first enter the application and click on the image icon located in the lower right part (1), then click on the three stripes located in the upper right part (2) and a menu will open where you select configuration (3).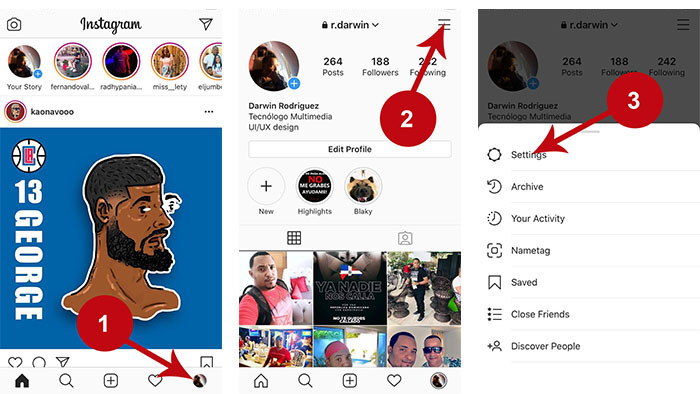 Within configuration we click on privacy (4). In privacy we slide down to connections. And we will see the option to make our account private and we click (5). While in the Account Settings, selecting or deselecting the box we make it private or public again (6).
The user experience of Instagram improves every time much more and that makes it more striking. Being among the most used social networks in the world, it continues to worry about the usability of users.
Instagram is the best application to share your photos and creatively tell your stories.
It is no coincidence that Instagram has taken over the application market, definitely being among the three best apps in the world. And every day millions of people register and start enjoying Instagram.
Follow this link if you want to learn how to view requests sent on Instagram from cell phones and computers.