Windows
So you can prevent windows from connecting to the internet without removing the cable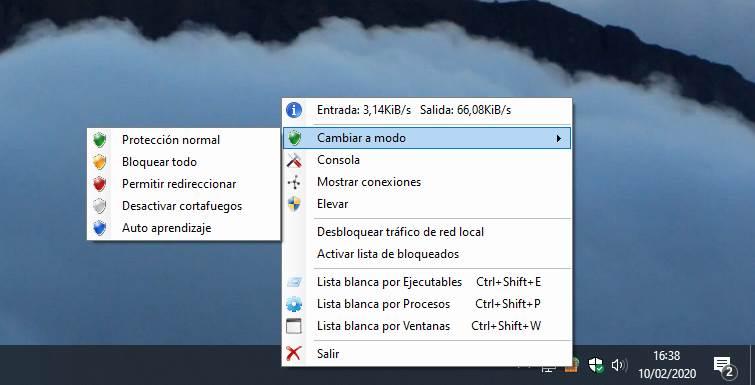 Normally our computer is constantly connected to the Internet, both by cable and by Wi-Fi. In this way, whenever we want to visit a website, or need to download whatever, in seconds we can have it ready on our computer. However, on occasion we may have to disconnect the Internet for some reason from the Internet. And the truth is that things get complicated, because modern operating systems are not designed for it.
If we want to disconnect from the Internet, the first thing that surely occurs to us is to physically disconnect the cable from the PC. Or disconnect the adapter from the Wi-Fi network. This is the most drastic way to remove any connection, although it is also one of the most annoying, especially if we do not have access to the cable (for example, on a desktop computer).
Luckily, there are several ways to cut all Internet connection at the software level, from Windows, without having to touch the network cable or forcibly disconnect the Wi-Fi connection from our computer.
Reasons to cut the connection
At first we can think, why am I going to cut the Internet connection? The truth is that we are becoming more and more dependent on our connection. Therefore, cutting it does not make much sense. Unless we want to do it for a specific reason.
Some of the reasons this can happen are:
We suspect that we have been infected by a virus.
Connection problems and we want to solve them, for example, by changing the network card.
Carry out repairs in Windows (cleaning, etc).
Run non-original programs with an activator that could put us in danger.
For whatever reason, Windows does not have a general option to disconnect us from the Internet. Therefore, below we are going to see a series of tricks by which we will be able to cut our connection easily.
Cut internet connection from Windows registry
There is a very quick method to activate or deactivate the Internet connection from the Windows registry. To do this, what we must do is open "regedit" from the search engine, or Cortana, and move to the following registry path:
HKEY_LOCAL_MACHINE / Software /Policies /Microsoft / Windows / WcmSvc /GroupPolicy
Here we must look for a value called "SoftDisconnectConnections". It probably doesn't exist, so we'll have to create it by right-clicking on the white space and choosing New> 32-bit DWORD Value.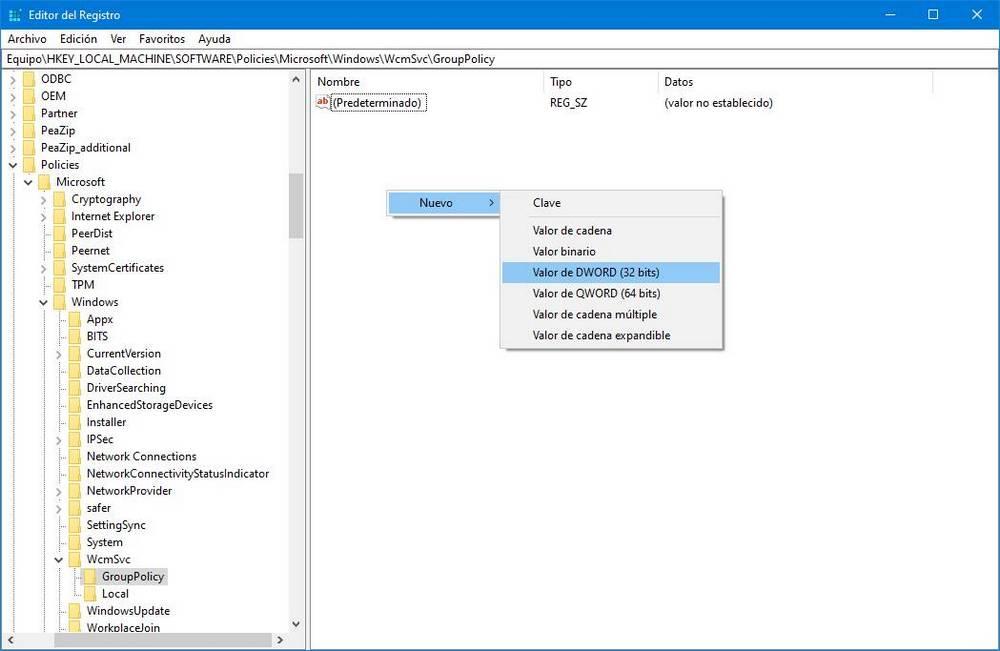 We will give it this name and that's it. By default, SoftDisconnectConnections will have a value of "0", so our Internet connection will work. If we edit it and give it the value "1", all connection to the Internet on our computer will automatically be cut off. Neither Windows nor the programs will be able to go to the Internet.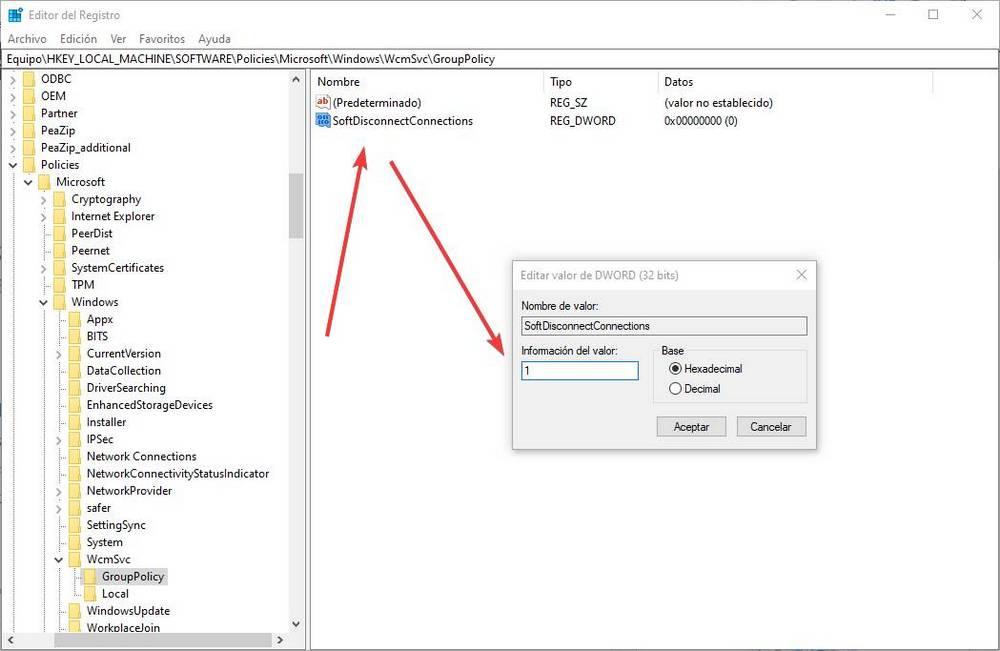 We can change the value of this registry entry whenever we want, taking into account that "0" implies that the connection works, and "1" that we are disconnected to the Internet.
Disable Internet from connection panel
Another very fast and simple way to disconnect from the Internet is through the Internet connection panel of our PC. To access it quickly, what we must do is open the run window (Windows + R) or the Windows search bar and execute the following command:
ncpa.cpl
A window will open with all the network cards and connections configured on our computer. We locate our Internet connection (via Ethernet or Wi-Fi), right-click on it and choose the "Deactivate" option .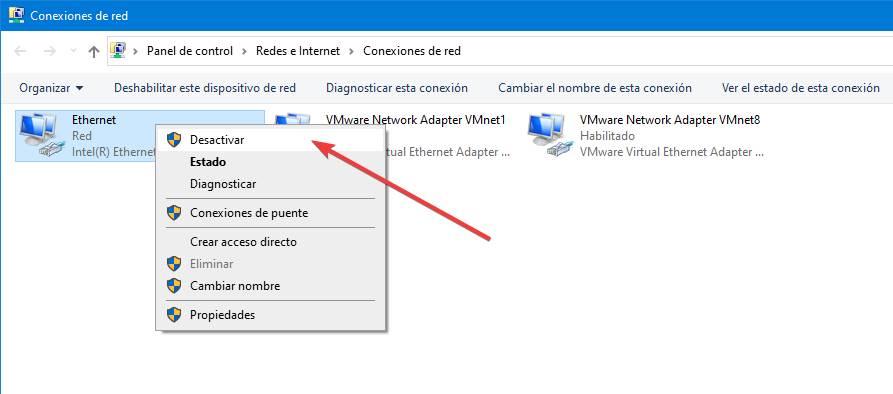 Now all Internet connection will be disabled. When we want to restore it, what we must do is select this network card again (which will appear gray) and choose the "Enable" option.
Disconnect from the Internet with the firewall
If the above methods seem impractical to us, or we want to find another alternative to connect and disconnect from the Internet more easily, then we can resort, for example, to the firewall.
All the firewalls that we can install in Windows 10 must have an emergency system. With it we will be able to cut the Internet connection easily, with a few clicks, and restore it whenever we want.
We are going to focus on the Windows 10 Firewall. From this we can access the computer's firewall configuration, choose the type of network and, within its options, find one that allows us to block all incoming connections to our computer.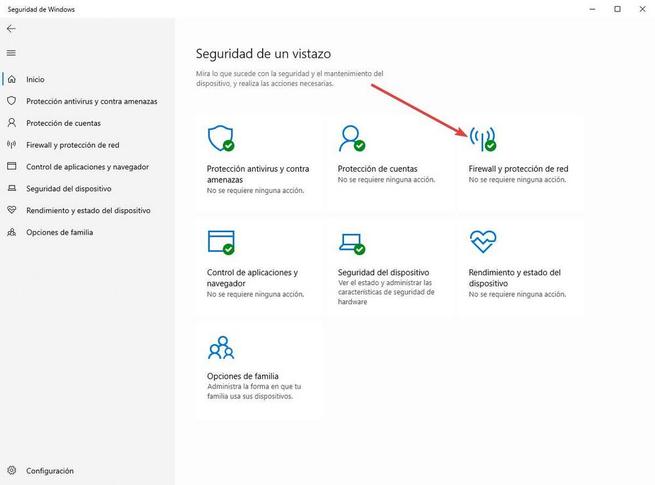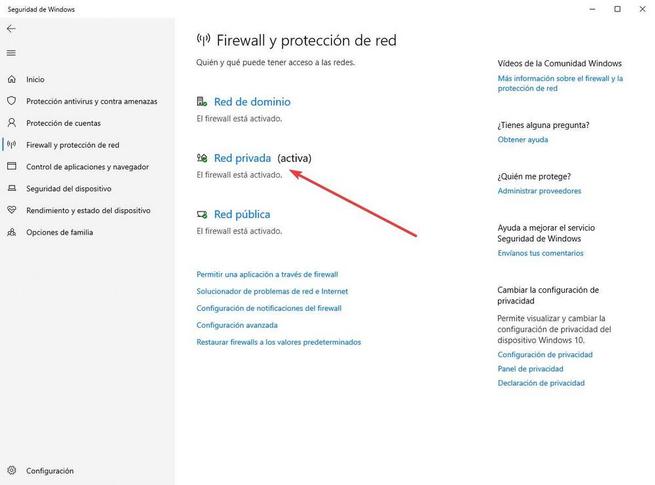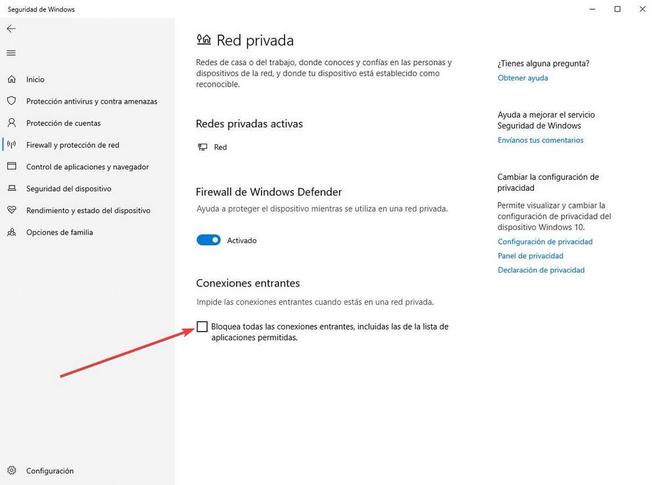 In this way, incoming Internet connections to our Windows will be blocked, although we will still be able to generate outgoing traffic.
Change Adapter Options in the Settings menu
We access the Windows 10 Configuration using the Windows + i keyboard shortcut. Once inside we access the Ethernet or WiFi section.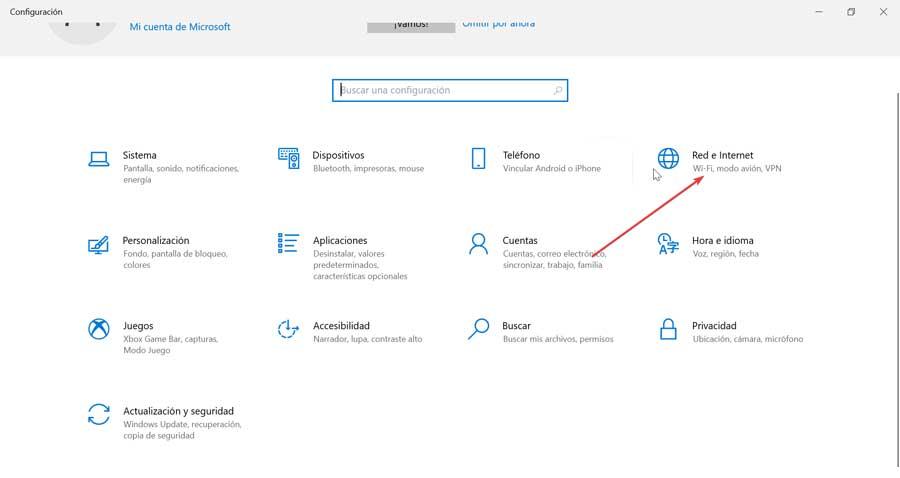 On the next screen, we go to the left column and click on the Ethernet option and then click on «Change Adapter Options».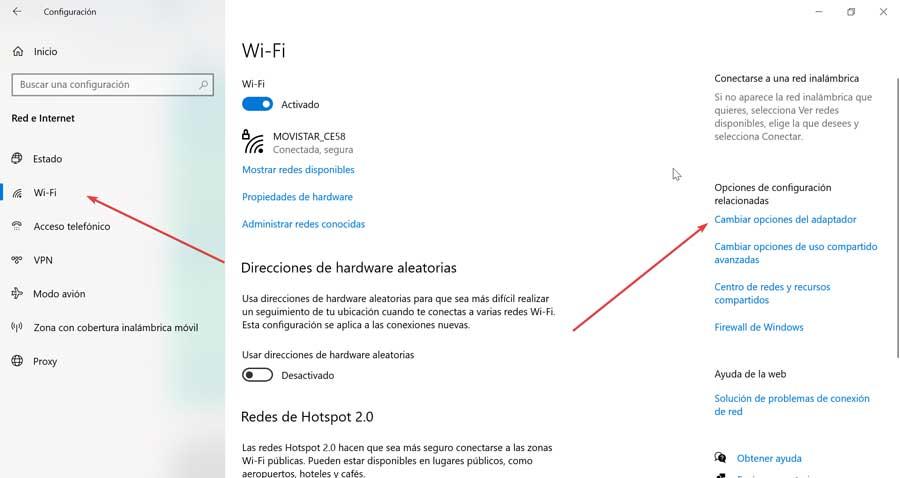 Finally, with the right button we select the option of internet connection (Wifi or Ethernet) and we give it to deactivate.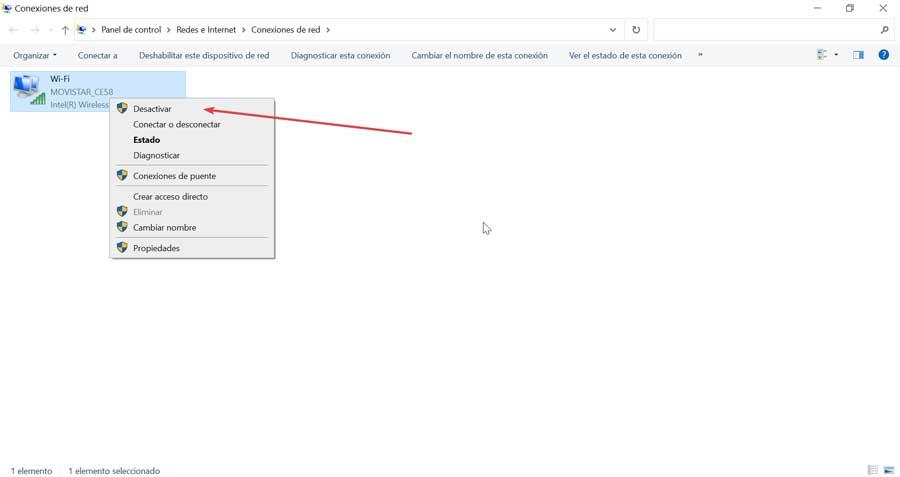 Use third-party software to block all Internet connection
The Tinywall program also has a mode that allows us to easily block the Internet connection from the Windows 10 firewall if we want to do so.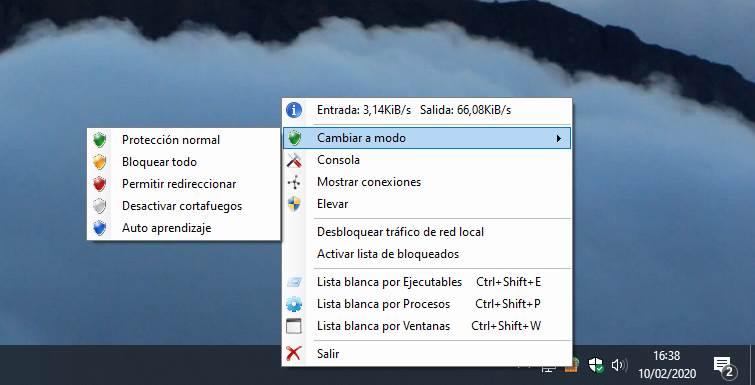 In addition, there are other programs, such as Internet Lock, whose main purpose is precisely to block and restrict Internet access to the entire operating system.