ios
How to connect an iPad to a monitor, projector or TV step by step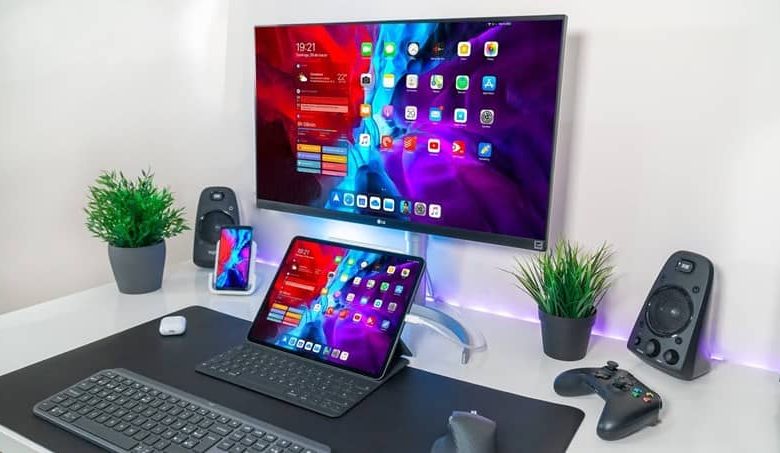 With all these new advances, extra tools and technological options that these projectors can teach us, it is not uncommon for them to reach prices of up to 10,000 euros.
All this, is geared in the revolution of its use and connectivity, since they represent an advance towards the creativity and fun of the people who use it.
In general, projectors are capable of being connected to any device, so it is possible that you can view the multimedia documents you have on your mobile within a 100 ″ screen.
An excellent tool to combine with projectors are tablets, such as those offered by the Apple company, which are becoming a common element within various companies and universities, due to their ease of use and versatility.
Based on this, instead of showing our PowerPoint slides inside a laptop, what we can do now is connect your iPad through a projector, in order to give it greater use within your meetings. And even, many people prefer to buy a projector instead of a Smart TV .
For this action, you can take two simple and quite viable routes, the first will be wireless and the second using cables or, failing that, some adapters.

Wireless connection
Within the world of projectors, there is an application known " Panasonic Wireless Projector " which allows you to make various direct connections through projectors and all this through sophisticated wireless tools.
It is common for projectors, especially more modern ones, to have the ability to connect to a Wi-Fi network or even a Bluetooth one.
An important tip is that when purchasing a projector whose connection is compatible with Wi-Fi or Bluetooth networks , check in advance if the manufacturer company provides its users with a special application for said connection.
Wired connection
One of Apple's best services for its users is the safe and continuous manufacture of special items for its customers. Based on this, the brand has its own line of adapters, which are ideally designed to make a stable and secure connection through a cable to any device that is going to broadcast a presentation or video.
If the main reason for opting for a wired connection is the fact that you have an old projector or, failing that, an unstable and slow connection, it is important that you verify that the cables are adequate for said connection, since in general , the type of connection that is requested is through HDMI and VGA cables , which allow you to connect your mobile to the TV or any external screen effectively.

What is the HDMI connection?
One of the best options you can opt for is the HDMI connection, which is a connection through cables and provides users with a sharp, high-quality and reliable image. With these cables you have the possibility to use an Apple digital AV adapter , in order to connect all your devices.
However, it is important that you be careful with the cables that you are about to buy, since there are different types of the same cable, but they are focused on different iPad models and a different one for the iPad 4 and iPad Mini.