video game
Los mejores mods para Minecraft y cómo instalarlos en tu PC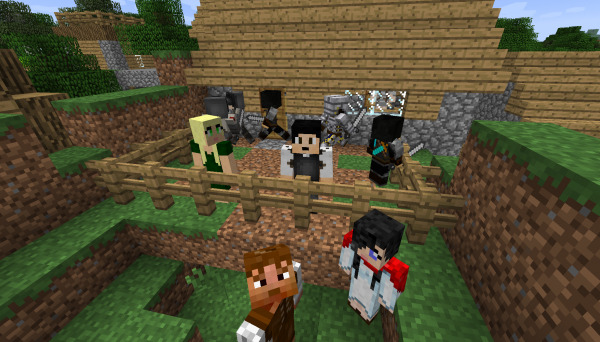 Minecraft is a timeless game that, in addition to leading the list of most played games in history for more than 10 years, has earned a special space among the large Internet communities. If you are a Minecraft gamer with quite a few hours of gameplay behind you, there will probably come a point where you want to try something slightly different than what the original game experience offers.
Luckily, there are dozens of mods created by the crafting community itself, which allow you to change the way you play in many ways. From adding new elements and materials, to changing the very essence of Minecraft. There are even mods that improve the visual aspect of the title. Therefore, if you are looking for the best mods for Minecraft on PC, as well as how to install them, all you have to do is keep reading.
How to install mods in Minecraft
To apply the mods you download for Minecraft on PC, you must use a mod manager called Minecraft Forge. This open source software is very easy to install on Windows and here are the steps to follow to be able to use it:
Download Minecraft Forge on your PC. You can do it by doingClick here, or by going to the following URL:https://files.minecraftforge.net
Once you have it on your PC, you can download any mod you want. These generally come in a compressed file.
Once done, copy the .jar file that will be extracted from the compressed file.
Next, go to the " Mods " folder found in the Minecraft directory path and paste it. If the folder doesn't exist yet, just create it.
If you don't know how to locate the Minecraft path on your PC, simply go to the Windows 10 start menu, open Run and type the command " %% appdata% \. Minecraft ".
Next, open the Minecraft launcher on your PC and look for the " Forge " profile . If you don't have it yet, click on " Create Profile " and in the list of options you must select the corresponding Forge version in the " Use version " box.
With this you will have already enabled the menu to access the Minecraft mods that you have saved in the Mods folder of your PC.
Best mods for Minecraft
Here is a list of the best free mods that you can download to your PC to get the most out of your Minecraft player experience.
Galacticraft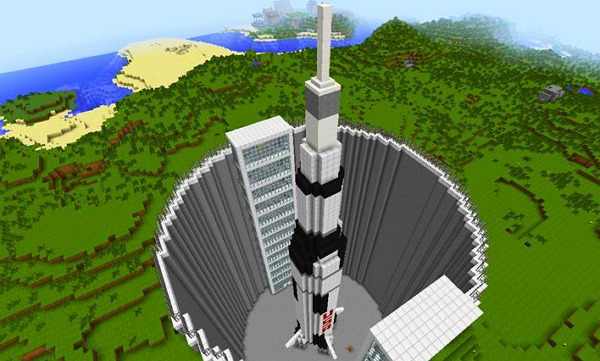 One of the most dazzling mods in Minecraft is Galacticraft, and it literally takes you on an adventure from another planet. Travel to the stars, travel through space, collect resources from space, and build anything you want on the moon, Mars, and even your own space station. There is no doubt that Galacticraft takes advantage of all the essence of Minecraft and provides a game experience diametrically different from what you are used to.
Download
Pixelmon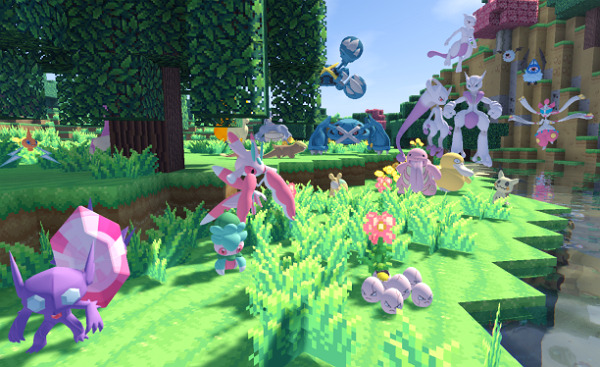 Yes, Pixelmon is just what you imagine: A Minecraft mod that simulates the gaming experience of Pokémon titles. In this variant of the game, you can travel the entire Minecraft world and come across hundreds of wild Pokémon, which you can catch, train and use to fight. As if that were not enough, Pixelmon integrates other interesting mechanics, such as exchanging and facing your friends in combat with these cute animals.
Download
Biomes O'Plenty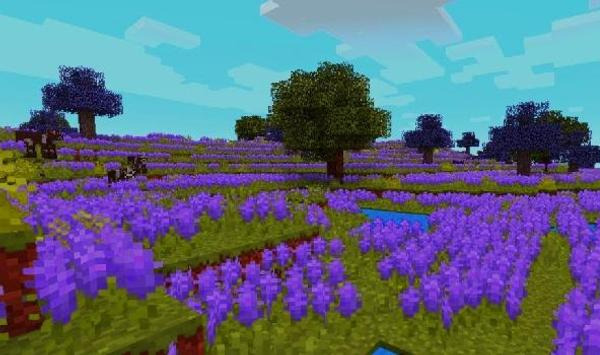 Biomes O'Plenty is a game mod that significantly enriches the amount of natural elements found in the world of Minecraft. Discover different biomes that you were used to (more than 50) and feel how the flora of this game completely changes to give you more colors, shapes and textures.
Download
RailCraft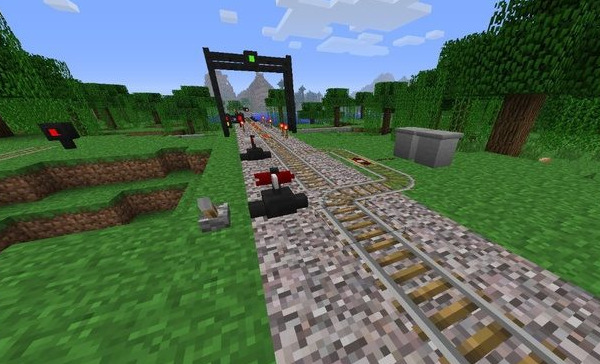 If you are interested in building your own train tracks and building a whole steam interconnection system in the vast territory of Minecraft, then RailCraft is for you. With the new materials that this mod offers, as well as the possibility of building trains and wagons, you are surely going to have a great time and feel like an engineer.
Download
Inventory Tweaks
In case you are starting to experiment with Minecraft and do not finish adapting to the way of using and managing your inventory, then the Inventory Tweaks mod can be as useful as it is easy to use. This Mod offers a much more intuitive and comfortable interface to manage the inventory in which all your resources are displayed in an organized and easy-to-use way.
Download
Buildcraft
In case you've ever been interested in taking Minecraft builds to another level, then Buildcraft is for you. Through this mod, you will not only be able to devise your own system of cranes and large-scale construction machinery, but you will also have new materials at your fingertips . With them, you will have the possibility to create authentic skyscrapers, refineries, and other large-scale structures that turn the gaming experience into something spectacular.
Download
Optifine
Optifine is a mod that allows you to manage shaders or shaders. Thus, in essence, optifine does not provide a direct change to the game, but allows you to download and use other types of files that significantly improve the graphical appearance of the game. Without a doubt, Optifine is one of the most used mods by the community, as they help to turn Minecraft into a game with a next generation appearance.
Download
TerraFirmaCraft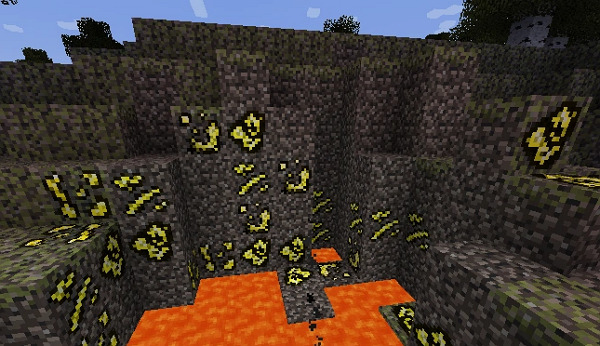 TerraFirmaCraft is a hardcore version of Minecraft in every way. In this sense, it is a mod that takes the conditions of Survival Mode to another level. Thus, the idea of ​​TerraFirmaCraft is that you manage to feel like a complete survivor when facing climatic changes, absurd depths, the need to collect rare and extremely difficult minerals and a host of other things. You dare?
Download
Thaumcraft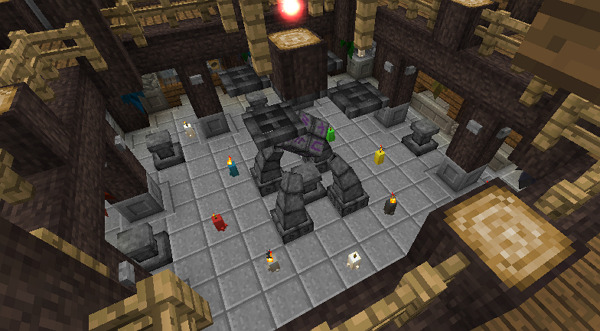 Can you imagine living in the World of Minecraft and a kingdom of wizards at the same time? Thaumcraft is precisely that, a mod that will lead you to become a magician. Build your wand of spells, craft your spell book, face mythological creatures, and transcend into an arcane world that is made to make you feel fully and fully capable of your supernatural abilities.
Download
Minecraft Comes Alive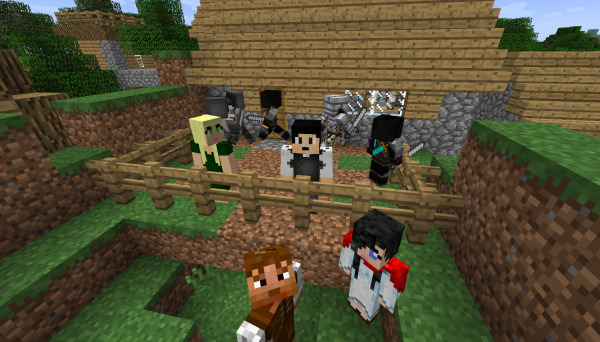 In case you've gotten bored of the loneliness in Minecraft and the perpetual silence of the villagers, then you might just love the essence of Minecraft Comes Alive, a mod that brings life and depth to the game's NPCs. From having a family, to making friends to accompany you on your endeavors in this world … This is Comes Alive, a kind of The Sims in Minecraft.
Download