Streaming
How to login to spotify fast and easy in spanish? Step by step guide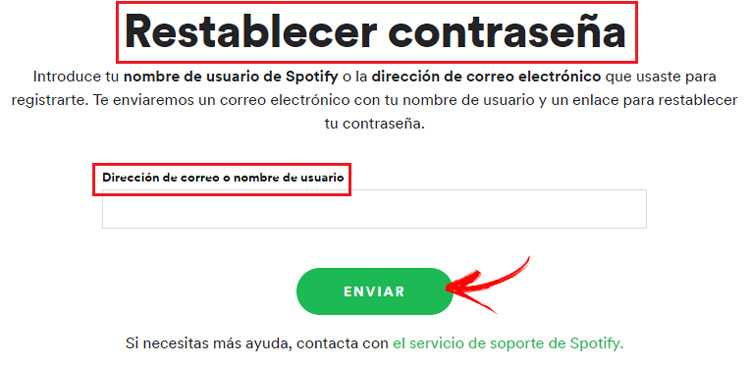 Listening to music wherever you want, having access to one of the largest possible catalogs in the world, is something that sounds too tempting not to pay attention to it. This is one of the possibilities that the internet has brought us along with smartphones through applications such as Spotify. The most music lovers have the opportunity to enjoy all the songs they want and, in addition, without having to pay anything for them.
Although there are many firms that offer a similar service, Spotify is the most famous and predominant case of all. A platform that began its adventures in October 2008 and that, since then, has not done more than enrich its musical catalog at the same rate as its user community. To this day, it is the most used in the world by those who want to take advantage of the possibility of having the music they want where they want it for free.
Registering in it is mandatory in order to use it. In this sense, several plans are offered that can be free or paid depending on whether you want to have advertising or not, which are subsequently followed by the mandatory login process. If you have problems with the latter and you don't know how to log in to your Spotify account, we are going to make it clear to you with this guide that explains all the steps to follow to achieve it. You will not have any inconvenience to enter this platform both from your computer and from your mobile phone.
Steps to log into my Spotify account for free
It is not the only point we are going to address. Also, we are going to deal with the frequent problem of forgetting the password. If you do not remember what it was and you cannot enter Spotify, we will help you with a small guide explaining how to reset the password to generate a completely new one quickly.
You have several possible methods to log into your Spotify account for free: from your PC, from the app or from Facebook. So that you have no doubts about any of these processes, we are going to explain them step by step so that you can carry them out without complications.
Enter from computer or PC
On PC, you can access Spotify both from its program and from its website. Here, we will proceed with the latter case, through its page:
Using your usual web browser, enter the Spotify home portal using the URL below : https://www.spotify.com/
When it loads and you're inside, click on the phrase "Sign in", which is in the upper right corner of the page.

Now, you just have to complete the small login form with the email address of your profile or your username and, in the second field, with the access password. Once you have done it, click on "Login" again.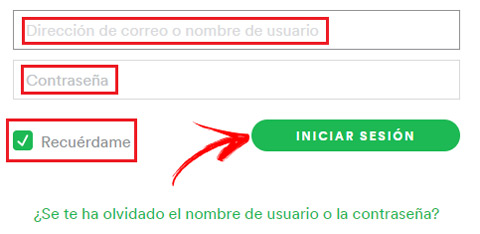 You are already inside Spotify! . After completing these steps, you can now enjoy your website and listen to music without paying a penny.
Login from the Android or iOS APP
Performing the login from the Android or iOS app is almost as fast as doing it on PC, with the difference that you need to install the application to access. This is what you should do:
Download the official Spotify app through your phone's store. If you use an Android, you have to enter the Google Play Store ; if it is iOS, in the App Store. When you're inside, search for "Spotify Music " and choose the first result. When accessing its file, press the button to download and install.
Once this automatic installation process is finished, open the app by clicking on its icon. You will have to look for it in the programs section of your terminal.
On the home screen, you will see several buttons with different options. You have to go to the one below and press it, since it is the "Login ".
Now, the next thing you will see are two fields that you must complete. In the first one, write your email address or username ; in the second, the password to enter. Remember that, if you used capital letters, you must enter them as such so that your password is properly recognized. When finished, press the "Login " button again.
You have already entered your Spotify profile from the smartphone app. Enjoy its catalog of free songs.
Access with Facebook profile
Another alternative to the traditional login on Spotify is to use the Facebook profile. As you will see below, the process is simpler than usual:

Enter the Spotify website through your browser with the following URL: https://www.spotify.com/. Although, you can also open the app on your smartphone to do so.
If you are still on PC, go to the "Login" section and click on it.
Now, both on your computer and on your smartphone, press the "Start session with Facebook" or "Continue with Facebook" button to move forward.
In either case, if your session in this social network has been previously started, you will only have to accept to grant permissions. If not, write now the email or phone number and password of your profile on this social network. When you're done, press the "Enter " button.
And, indeed, you have already entered. This is the way to connect with Spotify using Facebook.
I forgot my password How to recover the password of my Spotify account?
Forgetting the passwords is one of the most frequent problems among users who register not only on Spotify, but on any platform that requires a series of data to log in. If this has happened to you with this free music environment, we are going to explain how to remedy it not by recovering the password, but by restoring a completely new one.
These are the steps you must follow:
Open your web browser and enter this URL to enter the Spotify home page : https://www.spotify.com/.
Proceed as if you were to log in normally. Click on "Login" and you will be redirected to the login form.

Now, instead of typing, press the option "Forgot your username or password?".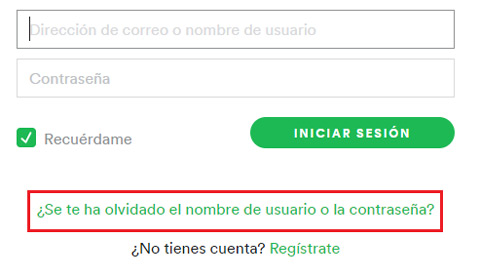 In the next window, you have to enter the email that corresponds to your account and click on "Send ".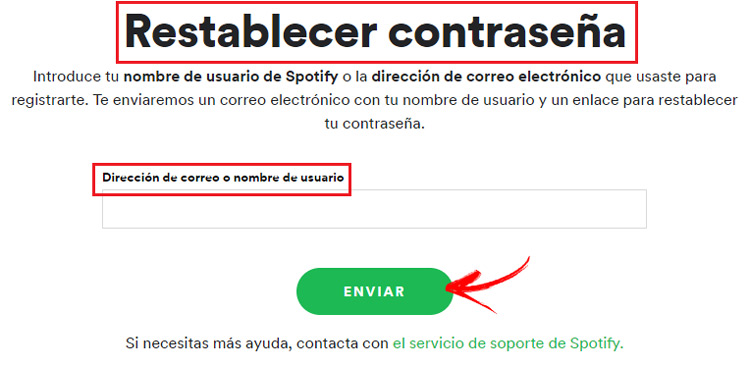 Go to the mailbox of that email and look for an email from Spotify. Open it and you will see, inside, a link with the phrase "Reset password ", click on it.
Back on the page of this platform, you have to perform the last step. Write and repeat what will be your new password (with a minimum of 8 characters, letters, numbers, uppercase and lowercase for greater security), check the "I'm not a robot " box and press the "Submit " button.
Password restored! Although the login will be done automatically, from now on you can use this password to access whenever you want.
Still having trouble logging in? Try repeating all the steps again or contact the support team directly.
If you have any questions, leave them in the comments, we will answer you as soon as possible, and it will surely be of great help to more members of the community. Thanks!