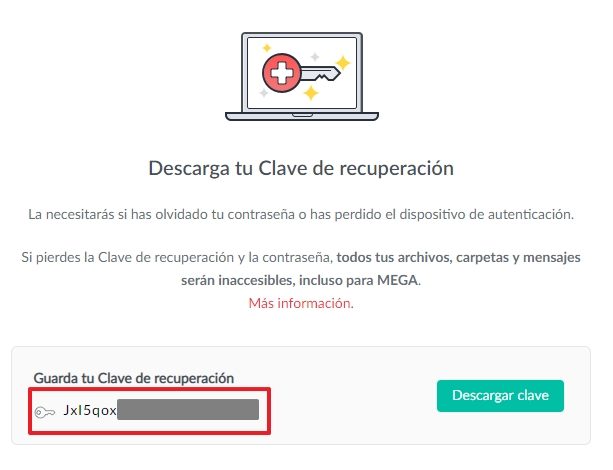 Creating an account in the MEGA cloud file storage service will allow you to access 50 GB of free storage, in addition to all the security with file encryption that this service can offer. Registering for this service is a simple process for which you only need an email and a password.
Create an account at MEGA or register for free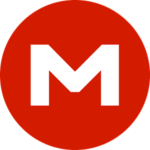 Create a MEGA account
Do you already have an account? Sign in to Mega.
MEGA is the improved version of MegaUpload, a file hosting service created by computer scientist Kim Dotcom in 2005. MEGA's main advance is that, when uploading the file or folder, the information is fully encrypted using the RSA encryption system 2048 bits, which is only controlled by the user at their sole discretion.
It is available in multiple languages ​​and is compatible with Windows, Linux, and MacOS operating systems. In addition, you have the option of using your application on computers, for ease of use or the application for smartphones.
Create free account in MEGA Cloud
The Mega registration process can be done both from a computer and from the mobile browser on your Android or iOS device. All you need to create the account is an email address that you currently have access to. Next, the steps to follow to create the account.
Access the Mega sign up page or go tohttps://mega.nz and press the " Create account " button.
In the form, fill in all your personal information : name and surname, email and password. We recommend that you make sure you have access to the email address you enter in the form, in addition to choosing a sufficiently strong password.

Accept Mega's terms of service by checking the box "I accept MEGA's

terms of service

"
Press the red " Create account " button.
Mega will then send a confirmation link to your email address. If you have not received it, you have the possibility to press the "Resend" button or change the email address.

Check your email and press the " Confirm my email " button or copy and paste the link below.

Confirm your account by entering the password chosen in the first step once more.
Wait for your encryption key to be generated.
Choose your type of account : in this step, you can choose the "Free" account (it is the first option), with which you will get 50 GB of free storage. If you want a premium account, you can buy it later.
Download or save your encryption key. This key will help you to recover your Mega account in the future.

Note: It is very important that when opening a new account in Mega you save the encryption file. This file will help you recover your account in case you lose access. The last step that we show you is very important since without mega-recoverykey.txt or the recovery key you will not be able to recover your Mega account.
Clever! You have successfully created a Mega account. Now, when you log into your account for the first time, Mega will guide you through the features it has to offer you in the form of "hints". After creating your account, you will be able to close the session in Mega and then enter Mega Nube again using your access data.
From Android or iOS
Mega has an application designed exclusively for Android and iOS devices and you can create an account by following the same procedures described in the previous steps, with slight variations in the design of the registration page.
Download the application for your device :

Android :

iOS :

Press the " Create account " button.
Follow the steps to complete the registration process.
The Mega mobile application will allow you to make a backup copy of your files and keep them in the cloud, just as similar services such as Dropbox or Google Drive do. Automatic uploads from the camera, audio and video streaming and local file storage are just some of the benefits that the Mega application can offer you.
MEGA premium account
Once the free Mega account is created, you can buy a premium plan at any time. These plans allow you to have more transfer capacity limited to a certain amount of terabytes per month, contrary to the premium account that only allows you to download a few gigabytes every certain number of hours. The plans are not expensive at all and allow you to increase your file storage quota.
Go to https://mega.nz/pro.
Click on a plan that interests you. The current plans are:

LITE : 200 GB of storage and 1 TB of monthly transfer.
PRO I : 1 TB of storage and 2 TB of monthly transfer.
PRO II : 4 TB of storage and 8 TB of monthly transfer.
PRO III : 8 TB of storage and 16 TB of monthly transfer.

Select the payment method : you can choose between credit card, Bitcoin, bank transfer, among others.
Select the duration : It can be a month or a year, with the annual period you have a saving of 20%.
Activate or deactivate automatic renewal.
Below, press the " Subscribe " button and you will be taken to the page corresponding to the chosen payment method.
With this, you can now enjoy your Mega PREMIUM plan, with all the advantages it has to offer. You can cancel the plan at any time from your account panel.
If what you are looking for is a free Mega premium account, unfortunately there is no promotion that allows you to access this benefit for free, therefore you will have to pay for a monthly plan, or resort to third parties who have already paid for an account before.
Benefits of creating an account
Once the new Mega account is created, you will surely ask yourself, what benefits do I get by registering with Mega? Next, we will mention some of the benefits that Mega has to offer you:
50 GB of free storage.
Fast transfers and reliable storage.
End-to-end encryption with keys controlled by each user.
Access to Megachat, a platform to exchange messages safely.
Low-cost premium plans.
Desktop applications, mobile phones and browser extensions available to take full advantage of the benefits offered.
For advanced users, MegaCMD, a command console to work with your files stored in Mega.
MegaBird, an extension for Thunderbird that will allow you to send large files by email.
These are the most remarkable benefits that Mega has to offer you.
Advice
Creating an account in Mega is not a difficult procedure, however, you must take into account certain considerations before creating an account, in order to avoid later problems and the consequent loss of the files stored in your account.
Choose a secure password : the most important thing about an account on the internet is the access key, take care of your account and choose a suitable password!
Fill in the form with real data : make sure you register with your real data.
Take advantage and use the applications : Who does not have a smartphone today? Mega is more useful if you install the application, in addition, you will obtain greater benefits.
Save your recovery key : Mega is handled in a very secure way, through encryption keys. In step 10 of our instructions to create an account, you will be shown your encryption key and you must save it since you will need it in case you lose access to your account.
Now you just have to enjoy Mega by uploading and sharing files from your account, for free!