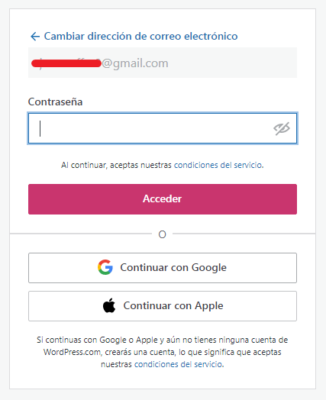 WordPress is a website builder and content management system developed from the PHP language. Although it was originally released for blogging, WordPress offers versatile tools for creating all kinds of pages, which can range from online stores to blogs and digital magazines.
As a content management system (generally abbreviated as CMS), WordPress is characterized by offering versatility and being free open source software. This has allowed the proliferation of communities of and the abundance of free content to be used by users when making a web page.
Since its inception in 2003 by Matt Mullenweg and Mike Little, WordPress has become the leading platform in the field of website creation. In this sense, it is estimated that about 37% of the pages around the world are made through this platform.
Characteristics
Being the leading platform in the field of website creation, WordPress has a series of flagship features that mark differences with respect to the proposals of other available alternatives. Here are the main features of WordPress :
It is an open source software that can be modified, corrected and improved by any user who wishes to do so.
WordPress software can be purchased for free.
It has an integrated plugin search tool that allows you to add components to the page and the control panel.
It has support in almost all the languages ​​of the world.
WordPress has integration to social networks.
It has an extensive catalog of free templates and themes that can be used by page builders.
It is possible to use WordPress by creating a user on its official platform.
WordPress provides support on different platforms such as PCs, smartphones, and tablets.
It can be used offline (to program and build the page) through the software.
It can be used online through a web browser.
Create a Page
To get the most out of WordPress, it is necessary to have an account on its official portal. Here's how to create an account and perform different tasks step by step.
Create Account
The first thing you should do is access the official WordPress.com page through a web browser.
After entering the portal, press the " Start now " button, which is located in the upper right corner of the screen.
The first step of registration is based on supplying data for the creation of a user. Here you will enter data such as email, username and password. After doing so, click on " Create account ".
Then WordPress will ask you to choose the name of the domain you want to create. Remember that if you have your own domain, you can use it.
If you want to create a totally free page, you must choose the option marked in the following image.
After the previous step, WordPress offers the option to choose a plan. Again, if you want to go for the free option, click " Start with a free website."
After waiting a few seconds, your website will be ready, so you just have to start familiarizing yourself with the WordPress management panel to customize and add content to the site.
Log in
Enter the official WordPress.com portal from the web browser of your choice.
Then you must press the " Access " button.
A form will appear in which you will have to enter your username or email account, when doing so, click " Continue ".
Now you must supply your access password and press " Access ".
With this we will have already logged in and accessed the main WordPress management panel. From here you can access your different websites or create a new one.
Advantages and disadvantages
WordPress stands out for being the most popular option when creating a blog or a web page, however, there are some disadvantages that it is necessary to consider when opting for this option.
Advantage
Being an open source free software, any programmer can improve the platform for his personal use free of charge.
Installing WordPress is extremely simple and does not require major knowledge.
The entire process of creating and customizing pages through WordPress is very intuitive and comfortable, since the management system guides you at all times.
It has the possibility of SEO optimization in all corners of the page, which is beneficial to position the site effectively.
It is one of the least cumbersome platforms at the time of hosting migration.
It is an ideal option for creating virtual stores or publicizing a business.
It supports the HTTPS programming language, one of the most accessible for novice programmers.
It is a constantly evolving platform, so there will always be new things to learn and integrate.
Disadvantages
Being the most popular CMS of all, it is the most prone to attack and hacks.
Not all the plugins available for the platform are of quality.
Despite its simplicity, many of its functionalities deserve knowledge in programming.
When moving forward quickly, it is often difficult to fully adapt to its functions and novelties.
Differences between WordPress.com and WordPress.org
It is common for people to have doubts about the differences between WordPress.com and WordPress.org, making it difficult to know which option is most beneficial to them when creating a website. Therefore, the most relevant differences between WordPress.com and WordPress.org are pointed out below.
To use WordPress.org it is essential to have your own domain and hosting. In contrast, with WordPress.com it is possible to create a free site without the need for your own domain or hosting.
The management of the sites in WordPress.org is the responsibility of the owner of the site (backups, backups, etc). Instead, WordPress.com is an automated tool that performs these tasks automatically.
org has an almost unlimited number of themes and templates, as well as allowing you to make modifications and customize each one of them. On the other hand, WordPress.com has free options and other paid ones.
To integrate social networks to WordPress.org, it is necessary to install a plugin that fulfills this function. Instead, WordPress.com provides this possibility without major complications.
org is focused on creating fully comprehensive professional sites. For its part, WordPress.com is a friendlier option for new site builders and the best alternative to create a free website.
The storage space provided by WordPress.org is unlimited and depends on the contracted hosting service. For its part, the space that WordPress.com offers is limited.
org is fully scalable, something that cannot be done with WordPress.com
The level of customization that WordPress.org provides is total, while with WordPress.com, this is partial.
Alternatives
It has already been said that today, WordPress is the manager for creating web pages par excellence. However, there are interesting and equally valid alternatives that are worth knowing when creating an internet site.
Wix
Wix is another of the world's most popular website builder platforms. It works with HTML5 programming language and like WordPress, it has free and paid plans to create blogs and pages of all kinds. Wix stands out for having a "blocks or modules" editor that turns the experience of creating and customizing sites into an intuitive, dynamic and comfortable task.
Google Sites
Google's site builder, known as Google Sites, is a free and easy tool for creating pages using a Google account. Google Sites allows integrating the functionalities of other Google tools such as Drive, Calendar, Maps and others, which can be ideal for the creation of certain types of page. Unlike other alternatives, anyone with no knowledge of website creation can access this platform and create a basic looking page in a few minutes.
Jimdo
Being the second favorite platform for creating websites (being surpassed by WordPress), Jimdo has earned a reputation as a quality alternative to create professional finishing pages. It has free and paid plans to create pages on its portal, which is extremely attractive and easy to use. Jimdo is perfect for opening a virtual store page, and even when opting for a free plan, this platform allows the possibility of selling up to 5 different products without any restriction.