Tutorials
WiNToBootic: Create Bootable USB Drives with ISO Image for Windows Installation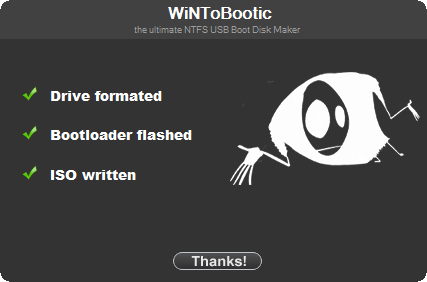 Some time ago, when installing Windows, we could only think of certain options that basically focused on using installation CDs or DVDs, but in recent years it has become popular to install Windows from a USB memory, being as common as doing it from a CD.
Installing from flash memory is especially necessary on systems that do not have a CD reader, such as minilaptops. But even with the reader, many of us already prefer to do it through a memory.
One tool for these purposes that we discussed earlier on this page is WinUSB Maker. Today we present you an application called WiNToBootic. This allows you to create a bootable USB memory in NTFS format to install Windows. It focuses on speed, ease and convenience, allowing you to use ISO images via drag and drop. You also have the option of quick format, to save time without having to do it manually.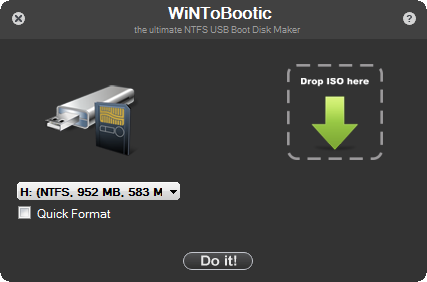 WinToBootic has many functions that other Windows installation USB memory stick creation programs do not include, such as NTFS support, Bootloader for Windows 7, ISO 9660 (Joilet), ISO 13346 (UDF).
How to create bootable USB sticks for Windows installation with WiNToBootic
This tool has a simple and direct interface for its use. When connecting a memory, it is automatically recognized by the program for use. To make a bootable USB installation memory for Windows, you just have to run the application, connect the memory and enable the quick format option (Quick Format), if you want to quickly format your pendrive. Then, you can add the ISO image of the Windows installation by dragging and dropping it on the program interface, and finally clicking on the "Do it!" to start the process.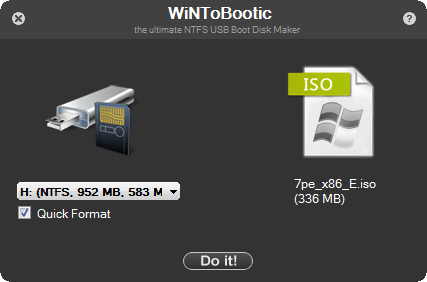 Information will be provided on the screen of each process that is carried out internally in the program. When all the processes are finished, you can remove the USB memory and use it to start the Windows installation on any computer.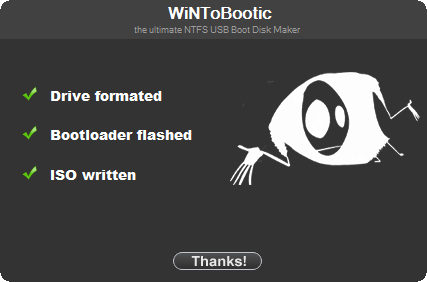 The application works on both 32-bit and 64-bit versions of Windows 7 / Windows 8 / Windows Vista / Windows XP.