Tutorials
What can be done with a Samsung Smart TV? All the tricks and secrets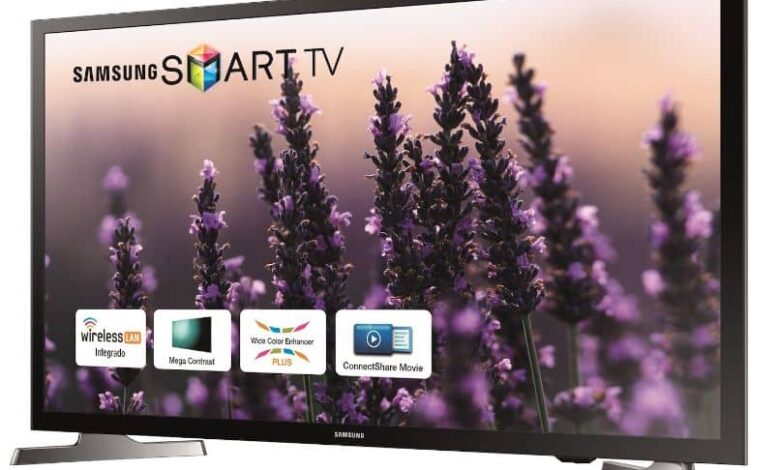 Features of Samsung Smart TVs
Samsung Smart TVs offer touchscreen 4k HDR technology with a sleek design and a huge number of smart features, in fact, it is even possible to download the Google Play Store on Samsung Smart TVs .
With these televisions you have access to streaming services from popular platforms such as Netflix, Amazon Prime, Now TV, YouTube, Google Play Movies, among others. You can even access exclusive Apple TV platforms.
WiFi connection
Like all Smart TV, it has a Wi-Fi connection so you can enjoy applications such as Netflix, Amazon Prime, YouTube, social networks, make online purchases, watch live streaming content, etc. without the need for other additional devices.
Remember that you need to connect your Smart TV to the internet via WiFi so that you can broadcast from the screen of your mobile device or computer, as they have easy-to-use connectivity.
Security in your operating system
Samsung Smart TVs offer three stages of protection for users. You can use it on platforms, applications and on TV hardware.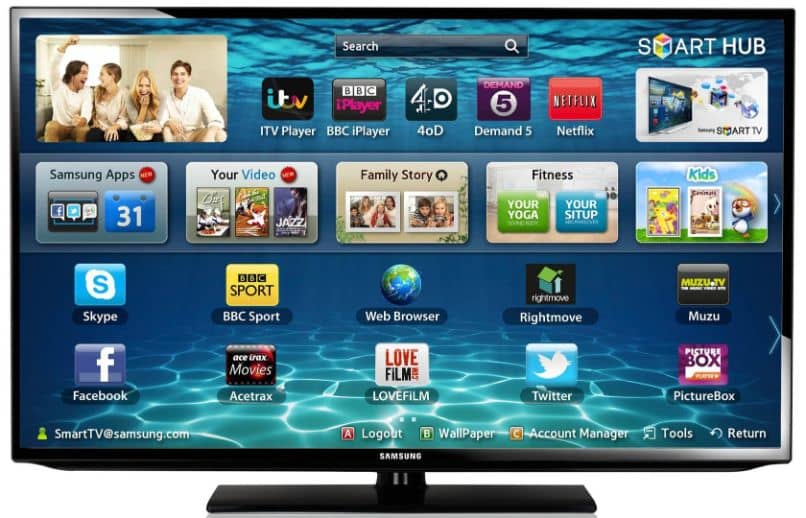 You can log into different platforms or buy online without worrying about anything. Samsung offers a virtual numeric keypad called a "secure keyboard " that protects your passwords and credit card numbers.
One Remote
Samsung Smart TVs have a universal remote called " One Remote Control " that runs via Bluetooth and can be used with voice commands. The QLED and UDH 4K models offer the possibility of executing different functions without the need to have controls scattered around the house.
Quick search and recommended content
These televisions have intelligence capable of adapting to your preferences. It is based on the content you use on a daily basis to offer you options when using it.
Your tv as a work of art
Let's not forget about its elegant design. You can have it hanging on a wall as if it were a painting. Well, it has a function called "Art Store" with which you can access more than 1200 digital art works for your television.
Longer life display
The screen of Samsung Smart TVs have an inorganic material that guarantees images of vivid colors and sharpness capable of lasting more than ten years, even if you download applications and games on Samsung Smart TVs .
They have a color technology called "Quantum Dot" or quantum dots with which you can enjoy vivid and bright colors through 100% color volume.
Its screen also has " UpScaling " technology or image scaling, which significantly improves image quality.
Samsung Smart TV Features
When you turn on your TV, you have a bar at the bottom where you can see if you have notifications of the appliances you have connected, for example the washing machine in the box with the bell in the bottom corner of it.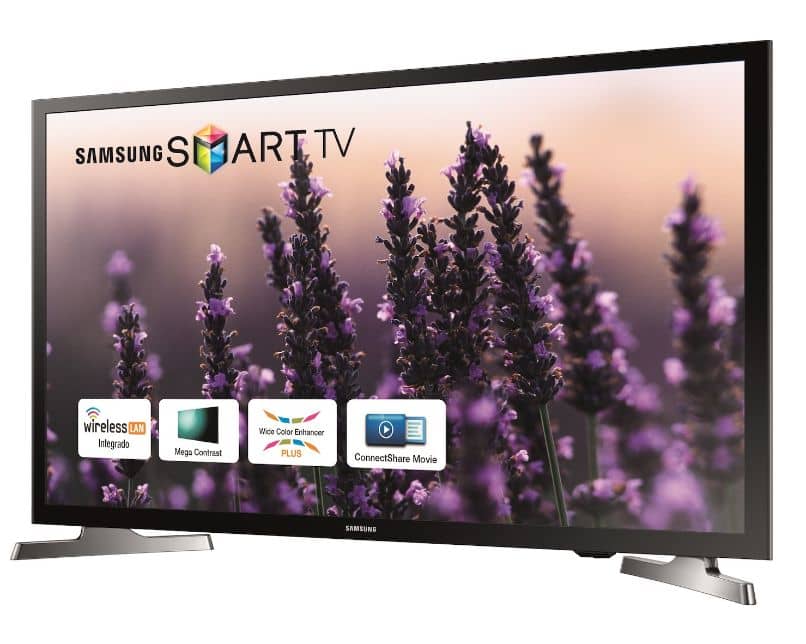 The latter can be done through the SmartThings function that connects Samsung smart devices with each other so that they can work together and make your home even smarter, although it can also be very useful to connect your Smart TV to the internet.
Following the task bar at the bottom you can see a gear icon. If you enter it you will see all the devices that you have connected via HDMI.
Then you have an Apps section. It shows you the applications available on your TV and from there you can download new ones, like some that will allow you to play videos or images on Smart TV .
We hope this article has been useful to you, and if you have doubts, you can leave them in the comments.