Tutorials
What are the best ad blockers for PC?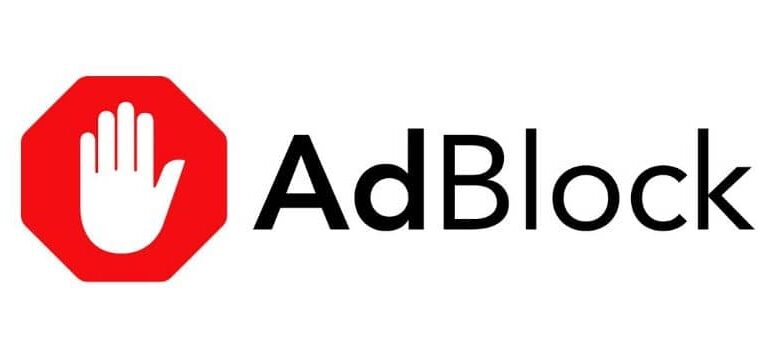 Have you ever been bothered by advertising while browsing the internet, then you should read the following information related to What are the best ad blockers for PC?
Next, we will tell you about the existing ad blockers for the PC platform, a valid option if you want to browse without advertising. The following programs are available for Windows and for other platforms, so you can find the one that suits your needs.

What is an ad blocker?
As its name suggests, we call ad blocker any program or extension that blocks advertising that appears constantly on our computers when surfing the Internet.
It is a recommended tool if you feel that advertising is constantly invading you, as this occurs in certain applications that are capable of blocking advertisements and advertisements from many pages.
There are ways to block or remove ads on Android and iOS , but also on PC. In case you are wondering which are the best applications to block ads on your computer, read the following information.
What are the best ad blockers for PC?
The programs that we will present to you below are classified as some of the best ad blockers for PC. Try them right now and decide which one is the best for you:
AdBlock
It is impossible to start a list of ad blockers without naming the famous AdBlock, without a doubt one of the most famous ad blockers out there and there are many reasons for its success.
AdBlock works very efficiently, blocking ads from multiple websites, which is especially useful for smooth Internet browsing. One of the advantages of this popular software is that it works on multiple platforms, being able to install it in browsers such as Firefox or Opera. In fact, it is also one of the best ways to remove the ads that appear in Google Chrome .
The simplicity of this little software means that it can be used as a simple extension of your favorite browser. It integrates very easily with Google Chrome and the rest of the most famous browsers, and it is also possible to configure it in different ways.
In addition to all the above, it should be noted that it is a free ad blocker, in any case, it is possible to make donations if you feel satisfied with the performance of the application. You can get this blocker on Chrome at AdBlock – Chrome Web Store.
Opera
Opera is not a full-fledged ad blocker, it is actually an Internet browser, which in fact has enjoyed great fame, positioning itself as the third great option after Google Chrome and Firefox. In any case, this browser integrates other very interesting functions, such as the ad blocker.
Indeed, the Opera browser has an ad blocker built into the application by default. This is especially useful if you do not want to use applications from other developers, the Opera browser takes into account your desire to browse without advertising, and integrates this interesting function.
It is not the only point in favor of this browser, in fact, it is widely recognized for constantly bringing improvements that are not present in other applications of its characteristics. This is the case of the VPN function or the possibility of installing different applications within the same browser.
You can get this all-important browser through its Official Website – Opera. By downloading it you can make use of its ad blocker and the possibility of using a useful VPN.
AdFender
As its name suggests, AdFender seeks to be the defender against all those annoying ads that usually appear on many websites. Unlike the options we mentioned above, it is a paid ad blocker, in any case, it integrates interesting functions that make it an excellent option.
As a good paid application, it presents advanced customization options that are not present in other applications of these characteristics. Similarly, it is possible to browse the Internet with its internal browser, which offers and even extended privacy options.
You can use this application for free, as it has a trial period. Accessing it through its official website – Adfender, the truth is that it is a good alternative to block ads on your computer.