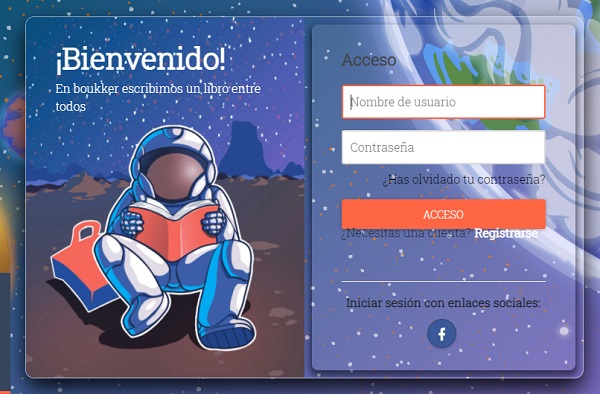 Wattpad is a platform created for readers and writers launched in November 2006. This software allows you to read stories of different genres of literature for free. It can be accessed through the website, or through devices with Android, iOS, Windows or Mac OS. Its popularity is found around the adolescent public and fans of literature or even writing.
It helps and contributes to exploit all that youthful creativity, in addition to that, it is ideal for anyone, since the platform is extremely intuitive and easy to use. At present, Wattpad continues to function as the most sought-after site by those readers or writers , despite its controversies regarding copyright and its not so simple way of monetizing, it is still an excellent option to start a project as a writer. .
How does it work
This platform works as a site to publish different literary genres, thus gathering a community that values ​​the content and publishing writings on a voluntary basis.
Wattpad proposes to future writers to review three important parts to understand how it works , first : creating a story in an original way using appropriate resources, second : building a fan base as the story becomes popular, as well as connecting with other writers to exchange advice, and third : gain status with the rating (stars).
Notably, Wattpad uses its star rating system to name whether a story could become a book with Wattpad Books or even a movie with Wattpad Studios.
Characteristics
Wattpad is a platform focused on readers and writers. Therefore, it has several characteristics that benefit this particular audience. Learn what they are, below:
It is a community in which you can find various categories, be they stories, novels, poetry, fiction, mystery and much more.

Wattpad users who are fond of writing

can post their writing for free,

be commented on and rated by other users.

The community is characterized by adolescents,

so most of their stories are juvenile.

Wattpad empowers future influencers with literary talents

through its platform by rating and advertising in most read story chapters.
Create an account
To create an account on Wattpad either as a writer or as a reader, it is only necessary to access the web and register, recommended with an email, for this, the following explains step by step how to do it:
First, go to the official website of

Wattpad.com

.

Once in the portal, you must click on " Register

".

You must click on " Start reading " or " Start writing ".
Next you must choose a registration method. Being able to choose between registering with Facebook, with Google or with an email. In this case, we have chosen the third option.
Next, the registration form will be displayed, here it will be necessary to enter the data corresponding to each box and finally, click on " Register with an email " In this way the registration of an account in Wattpad is completed. Remember to keep your password in a safe place to avoid unnecessary inconvenience.
Log in
After registering on the platform, you must proceed with the login within Wattpad. The procedure is very simple and will only take a few steps, which you will see below:
The first thing to do to log in is to access the official website of

Wattpad.com

.

Then go and press the button " I nicie session with an email ".
Then enter the data corresponding to "Username or Email" and "Password".
Finally, click on " Login ", and voila, you have successfully accessed the platform.
Recover password
If for any reason or reason you have forgotten your account password, rest assured, since you can easily recover it by following the steps that will be described now:
First, it is necessary to access the following link to the page of

Wattpad.com

.

After accessing the Wattpad page, a box is displayed where it says " Username or email ", in this case we choose the username.
Then you click on the button " E S end user

".

Next, you will receive an email with a button that is written " R econfigure my password

" you must click on it.

Two boxes will be displayed with " New password " and " Confirm new password ". After filling in, click on the button that is written " R set password ".

This is the end of the steps to recover your password, you can log in normally.
Download the app
If you want to use Wattpad in a more comfortable way, you can get the application for mobile devices or PC. Which will be very practical if you want to read from a place other than the computer. Therefore, if you have an Android device, this is thelink to use. Instead for iOS devices, this is thelink you should use. You can also download it to your Windows computer, through thislink.
After that, you just have to click on " Install " or " Get " and the application will begin to download. After that, accept the different terms and conditions of use and voila, all you have to do is log in to enjoy all the content that Wattpad has for you.