Tutorials
Virtual WiFi Router: Share Internet in Windows 7 by Wifi with Virtual Router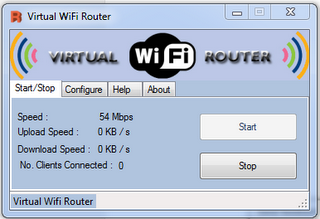 Virtual WiFi Router is a portable freeware application that makes it possible to share the internet in Windows 7 using a PC or laptop as a virtual router. This can be especially valuable in cases where you have a wired network and you want to share the Internet connection with laptops or other mobile devices, such as smartphones, tablets, other computers, etc.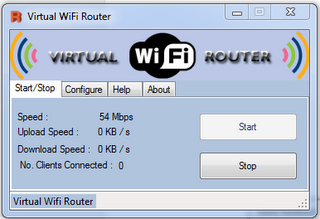 What Virtual WiFi Router does is create virtual connection points, which effectively solves the limitations when you do not have a wireless router and you want to share the Internet connection via WiFi with other devices. Convert your PC (with wireless card) into a Wi-Fi connection point or access point easily with this free tool.
It has a fairly simplified interface, in which you can configure the WiFi connection, including the name of the wireless network and the password or access password, in the Configure tab .