Tutorials
USB Disk Ejector: Program to eject USB with key combination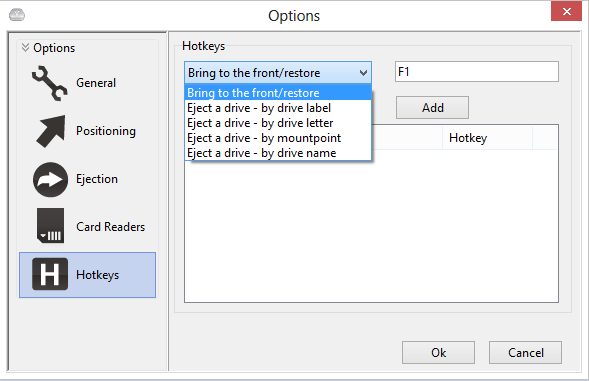 To eject a USB drive we have to move the mouse cursor to the Safely Remove Hardware icon , disconnect the USB and then physically remove the pendrive. To help with that we can recommend USB Disk Ejector.
Sometimes Windows won't let you disconnect the device, usually because some file is being used. In this case the "Safely Remove Hardware" option will not eject the USB device. Then you should have a program to safely remove USB to help you with the case.
Safely Eject USB with USB Disk Ejector
USB Disk Ejector is a program to safely extract USB using a combination of keys. The process of safely removing hardware comes down to a keyboard shortcut or a single mouse click. The tool is portable and you can store it on a removable drive to use it on other computers as well. You do not need any type of installation or administrator rights to run the program.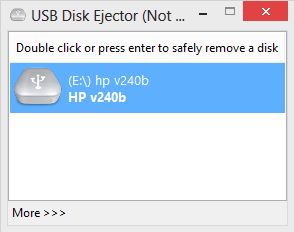 The utility closes all programs running from the USB and then safely ejects the drive. It does exactly what it says. The tool makes sure your USB drive is safely removed and completely closes programs before removing it.

The program comes in a compressed file and its size is less than 1 MB. It has different settings to configure positioning and ejection for USB and card readers.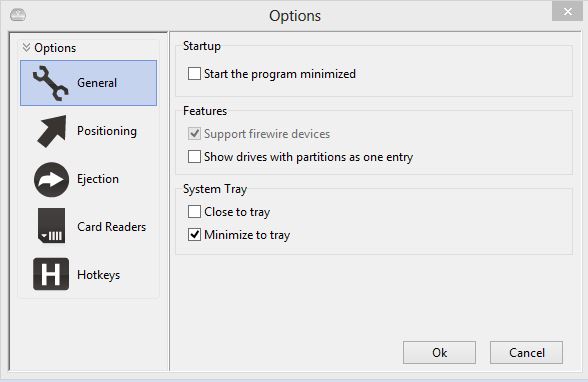 It also supports the hotkey function, which will help you to disconnect the USB drive with one click. You can configure hotkeys to bring the application to the front, remove a drive by label, by drive letter, by mount point, and by drive name.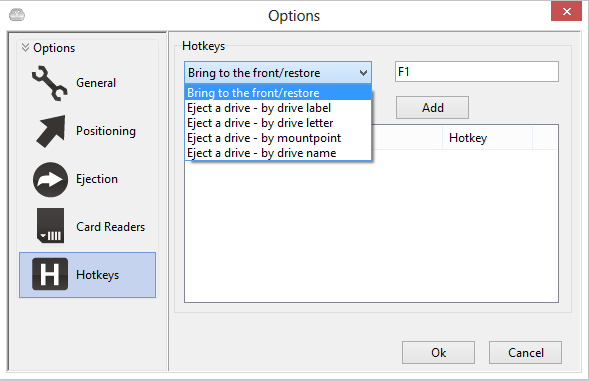 The program works on all versions of Windows, including Windows 8 & 8.1 and Windows 10.
Download USB Disk Ejector here