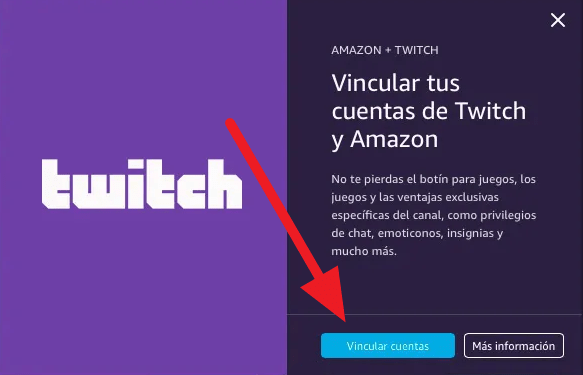 Twitch is a platform that has streaming services, where different types of content are broadcast live or on demand. Acquired by Amazon in 2014, Twitch offers all kinds of content and has a large number of subscribers, it is massively known for being the most popular medium for video game streaming, "playthrough" type videos, eSports event broadcasts and conventions. like E3.
Also known as Twitch TV, this platform was officially launched in 2011, thanks to the initiative of Justin Kan and Emmet Shear to adjust the focus of their previous project called Justin.tv. Over the years, Twitch has generated millions of visits and reproductions on its website, as well as it has managed to represent up to 2% of the global Internet flow, becoming a profitable option for content creators.
Being a tool of preference for gamers who share their games today, it is closely related to famous titles such as Counter Strike, League of Legends, World of Warcraft, among others. Here, streamers can share both their gaming experiences and their reactions live, while viewers exchange comments and send messages to a common chat for an experience with a higher level of communication.
How Twitch works
Twitch, being a streaming platform, has an interface and operation characteristic of this class of sites and applications. Whose properties will resemble those of portals such as YouTube or Discord, but at the same time exalting the benefits of both platforms for a better experience. Especially for those users who specialize in creating and consuming content based on video games.
This platform is capable of hosting an immense amount of videos on its website for free, allowing other users to view them later. In the same way, it offers live broadcasting services for free, although it has numerous tools for those creators of entertainment to obtain a direct benefit from this platform, such as the Partners system, which offers to share the profits of advertising.
Twitch account
Currently, this platform is owned by the technology giant Amazon, Inc. However, to access this social network, it is not strictly necessary to register and create an account on Twitch, let alone download the application. But without a doubt, to enjoy many more benefits such as following and supporting gamers, artists, being able to comment during broadcasts and more, it is necessary to create an account on Twitch, a fairly simple procedure that is explained below.
Create an account
Mainly you need to access the main page of Twitch.
Entered into the Twitch TV platform, to create an account, click on the text box that indicates " Register ".
Next, a form is shown with several basic fields to fill out such as username, password, date of birth and email.
Once all the required data has been placed, Twitch will send a code to the registered email to verify the identity of the user.
By checking your email inbox, you will be able to see the verification code that will then be posted on the Twitch page.
Initially, this platform will offer different topics of interest, showing which are the most viewed and important topics on the platform. It should be noted that the latter is just an optional step to make the Twitch experience more personal.
After selecting the preferred themes, you can start using Twitch automatically, enjoying the advantages offered by its free version.
Log in
Once an account has been created on Twitch through its web portal, logging in is much easier and more practical. Since when accessing the platform, suggestions of content of interest to the user and news related to the channels most viewed by the customer will be displayed.
First you need to go directly to the portal Twitch, or failing that, towards any video or transmission that is hosted on Twitch.
On the Twitch home page, right next to the "Register" option you can see the " Login " option , which must be selected in this case.
When you click on the "Login" option, a box will appear where data such as the username and password of the profile should be entered.
Once this is done and the data has been correctly placed, the session will have been logged and the platform will immediately customize the selection of videos, channels and clips that could be of interest to the user.
Twitch Prime account
This service is an extension of the benefits of Amazon Prime. The steps to create a Twitch Prime account will be detailed below:
To have a Twitch Prime account, it must be considered as a correlated service with Amazon Prime, so you must first have an account with Amazon Prime.
Now you must access the Twitch portal and log in.
Once the session has started, when clicking on the user's profile image, a series of options will be displayed, among them will be " Configuration ", which is the one to be selected in this case.
While in the Twitch profile configuration, select the tab with the name " Twitch Prime ".
Once this is done, a message from Twitch Prime will appear where they mention some of the advantages offered by this exclusive service, within it, you can see a yellow box that lets you see " Test Twitch Prime ", then this text box is selected .
A new tab related to the same service will open, where you can see in the center a blue button with the words " Prime Test ". But in this case, you must click on the upper right corner, where it says " Login ".
By selecting the previous button " Login ", you must log into the Amazon platform, so a small form will appear with the Amazon user data to enter the profile.
Once logged in, you will return to the Twitch Prime portal, where both Twitch Prime and Amazon Prime accounts will be linked.
Then you proceed to start the session with the Twitch account you want to link, and with this final step, the subscription process to Twitch Prime is concluded.
Available platforms
Twitch, being a relatively new platform and being declared the competition of a portal like YouTube, has sought to penetrate as many devices and Operating Systems as possible. So it can easily work on a variety of desktop computers, laptops, mobile devices such as smartphones and video game consoles popular with gamers.
Pc
Given that in the origins of Twitch in 2011, the use of mobile devices with good bandwidth had not yet become fully widespread, it was designed to run with enough resources so that a basic computer can support its operation.
Currently, with technological advances, this platform can be used even more thanks to the greater capacity of computers. For example, for those who are getting into content creation and using a version called Twitch Studio, the following properties are required on the system:
Windows 7 64-bit Operating System.
DirectX 11 compatible graphics card.
RAM memory with at least 2GB free.
Intel 4-core or AMD processor.
To download Twitch Studio Beta on PC, you can do it through the official portal of this platform to download this version of Twitch Studio.
Mobile
Once the bandwidth and power of the Internet increases in mobile devices, it becomes profitable to download and use this kind of streaming platforms, especially in the 2 main operating systems for mobile devices that lead the market, Android and iOS.
Therefore, compatible versions of Twitch can be found in each of their corresponding app stores. In the case of Android you can get it on yourGoogle Play portal, and in the case of iOS you can download Twitch on yourApp Store portal.