Tutorials
The best Christmas poems: verses to share with your loved ones this holiday season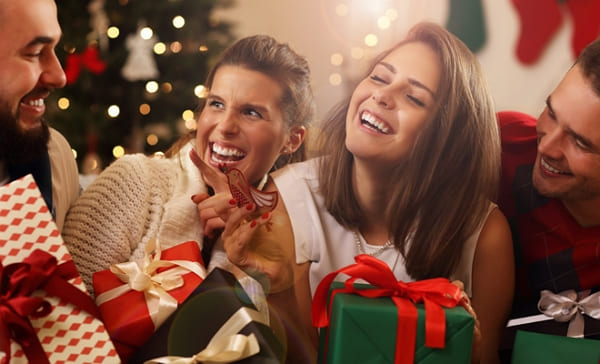 Poems are small artistic compositions generally written in verse. They are a special and peculiar way to give beautiful wishes in these December holidays. You can write them in a letter with the Christmas gift or you can also send the Christmas poem by text message to the people you love the most. In this way, you will have a beautiful and unique gesture during these dates.
In view of this, you will observe in the following sections different Christmas poems with varied reasons: for family, children, friends, to receive the spirit of Christmas, Christmas Eve, Christmas dinner, among others. If you like some of these poems, you can try creating one and sending it to your loved ones to observe their reaction.
Poem for the Child Jesus
In many countries of the world they celebrate the birth of the Child Jesus on December 25. In the evening, the family gathers to have dinner together and to open the presents that are under the Christmas tree. If you want to wish a beautiful Christmas Eve, use one of these poems that will be left below:
At 12 pm

All the roosters crowed

To announce

That the baby Jesus was born

At 12 pm

A rooster woke me up

Announcing with his joyous song

That Christ was born.
The following poem speaks of the happiness and love that reflects these dates:
Shall I tell you a secret, little friend?

All the lights of the little tree

they reflect happiness.

The birth of a child

and the roads of Bethlehem,

they tell you: "Come on!

to give you my love ".

You never have to forget

the truth that reminds you of this day,

true joy,

is in union for Christmas.
This poem alludes to the birth of Jesus:
Sleep like a bird grew

from light to light crossing out the gaze;

serene and carried by angels,

the snow between the wings descended.

The dawn robbed her joy,

the child looks at the light, stunned,

with the fearful blood reflected

of the heart, the Virgin smiled.

When the shepherds see their happiness,

the incalculable flight was already a tapestry

on the forehead of the sleepy bull;

and their eyes lost their beauty,

feeling, between the true and the ineffable,

the light of the heart without movement. (On how the light was – Luis Rosales).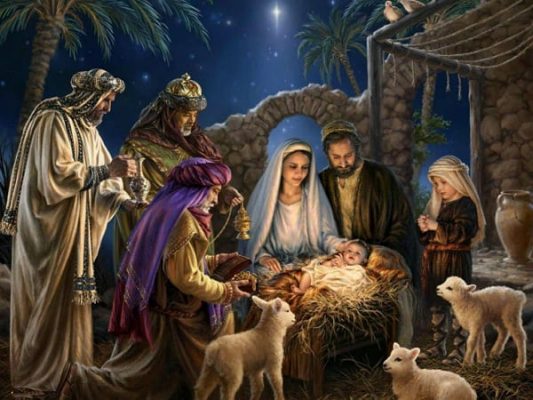 Poem for Santa Claus
Santa Claus is one of the most iconic characters on Christmas dates. He has illustrated himself as an older man who makes gifts for children who have been good all year long. Live in the North Pole and deliver gifts traveling through the sky with his reindeer sleigh. He is also known as "Santa Claus" and, if you want a poem in relation to him, read the ones that will be left in the following list:
Santa Claus has been bought

A sled with a motor

In order to distribute the gifts

But something has been forgotten

Gasoline did not throw him!

And he's been stranded

Over here in New York.

They have brought it to him on a crane

To the door of my house

Poor thing, I was scared

He thought he was going to leave me with nothing!

But the scare is over

Now it goes, with much more peace

He said goodbye with great affection

And from his sleigh he did not wait to shout:

"Ho ho ho! Merry Christmas!".
The following poem alludes to the gifts that Santa Claus left to the wise men:
For Santa I leave him a sock

and for the magician Gaspar

a gray shoe.

The other little shoe

I leave it to Melchor

and for Baltasar

a letter with love.
Poem for the Magi
The Three Kings Day is celebrated on January 6 of each year. It is a very special day, as the arrival of these 3 iconic characters at the birth of the Child Jesus is commemorated. Also, children receive their first gifts of the year alluding to abundance and harmony. If you want to celebrate this day with a poem, check out the ones that will be mentioned below:
Let Melchor come

What happens Gaspar

Come too

King Belshazzar

Give gifts

In my little shoes

And what happens before

Through the portal.
The following poem alludes to the gifts made by the three wise men at the birth of Jesus.
I am Melchior: My myrrh aromatizes everything.

And God exists, for He is the light of day.

The white flower keeps its feet in the mud

And in pleasure there is melancholy.

I am Gaspar: here is the incense.

I just want to say that life is pure and beautiful.

God exists because of his immense love

This is what the divine star has said.

I am Baltasar: I bring the gold

And with him, I assure that God prevails

I know everything from her pure love

That shines before every storm.

Melchior Caspar and Balthazar

Magi for life

Let us in

To leave the light of Jesus on.
This is a poem that talks about the retirement and fatigue of the Magi:
The whole world

He is scared

The Magi have warned

Who have retired.

Today in the news

You have heard talk

That the magicians, for now,

They just want to rest.

You have the ailments

Own age

Even the camels ask them

A bit of tranquility

January is coming

without knowing what will happen

The Kings, without their crowns,

They are together talking.
Poem for the spirit of Christmas
The spirit of Christmas is celebrated every December 21, and there is a tradition of leaving the doors and windows open so that you can enter to spread your joy, between 10 at night and 12 at dawn. In case you want to celebrate the day with a nice Christmas poem, you can choose one that will be mentioned here:
And here I am, in front of the same paper

Thinking and thinking What is the point of Christmas?

And I remember little by little what time has taken

People, music, fashions … How much truth!

But there is something really special …

And that child is reborn in that beautiful portal

Without anything it comes, without anything it will go

Instead, all of us, it will enrich us.
This is a poem that talks about the Virgin Mary:
The Virgin,

smiles very beautiful.

The rosebush has already been born,

that came down to earth

to emanate!

The virgin mary

sing lullabies now.

And sing to a star

who has known how to go down

to Bethlehem flying

like one more pastor.

Three Kings arrived;

stop snowing.

The moon has seen him

Stop crying!

Your snow cry

crystallized in the pine forest.

A thousand angels sing

crystal song

that a carnation was born

of a soft rosebush.
Poem for mothers and grandmothers
In celebrations and family gatherings, those who were there during childhood are always remembered with great affection. For this reason, mothers and grandmothers are one of the people who are most remembered on these dates. If you want to honor them, even though they are not physically there, you can turn to a Christmas poem :
Of all the angels in heaven

One of them is my eternal love

How nice it would be to hug you a little longer

But, even though you are not here, I know that you are accompanying me this Christmas.
This poem expresses love for a mother and gratitude for having her:
I am definitely one of God's favorite children

An angel for mom sent me

Mother, thank you for so much love

For your kisses, hugs, scolding and gestures

Mama, there are no words that express how much I love you

I hope to have you for much longer.
A poem in honor of Mary, the mother of Jesus:
Brown by the sun of joy

happy for the light of promise,

stable where hope flies and weighs;

Immaculate you, Virgin Mary!

What stream has shown you harmony

Of your simple step, what a surprise of regretful flight

And unscathed snow gathers your baddies

In the sleepy dawn?

What wind moves the moment and moves it?

The sea calms its anguish, ancient and healthy

The Virgin Mary does not dare to look at him

And the flight of his kneeling voice

Sing to God crying over the hay.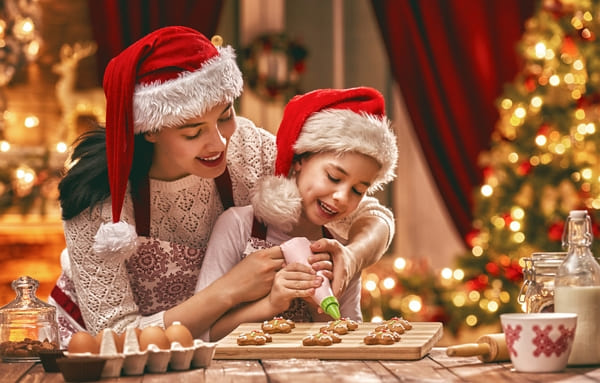 Poem for children
Without a doubt, children are some of the people who most look forward to Christmas. This is due to the illusion of gifts, brand new clothes and reunions with cousins ​​or friends. Therefore, in their gifts under the tree, you can write a dedication with a Christmas poem :
There is a boy like me

Who loves music

Mom, take me to see him!

And so we sing hallelujah

There is a child born like me

How beautiful it is!

Let's all see him! But be careful, huh?

Not going to be crying

Mom, look at it!

It has wings and is in a manger

Can I play with it?

I promise I won't make it fly.
A simple and easy poem to remember for children:
In the world of stories

Christmas has come

All together and happy

They have visited the child to worship.

Thumbelina has taken him

Lots of breadcrumbs.
Poem to the Christmas tree
The Christmas tree is one of the most common symbols during these December festivities. It is decorated in bright colors such as red, green, and white. Many times they also decorate it in silver, gold, blue and purple. Under it, the gifts that will be opened on Christmas Eve are placed. Therefore, to honor him, it is also good to dedicate a poem to him:
There is a tree in my house!

Don't think it's out in the garden

My uncle Valentine put it in the living room

And believe it or not, it smells like hot chocolate

On its branches hangs a garland

And at the top, a star is placed

You have to see her, she is the most beautiful

And its leaves are emerald green

Still curious?

How could you not guess!

Come on, you must have thought about it

It's the Christmas tree.
A little poem that shows the importance and appreciation of the Christmas tree:
Luminous christmas tree,

Your green crest gives us clarity

Triumph and harmonium in the tempest

Beautiful tree

Of Christmas.
A poem that talks about the urge to put together the Christmas tree:
Let's build a tree

Make it work for us for Christmas.

a few sticks together for the log

Vertically.

Again the season

I want to take out the drawer

To put it on the table

What we have in the living room.

At the bottom we will place

The cork of the mountains

Crumpled brown paper,

and a handful of scrap.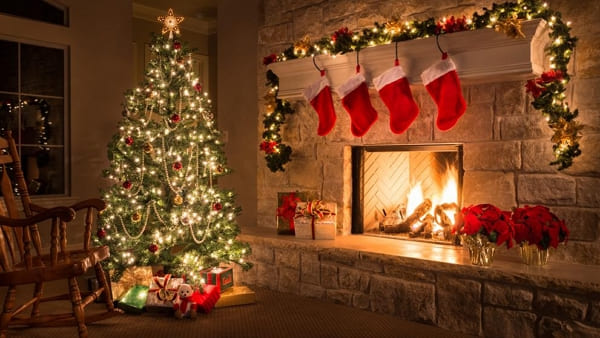 Poem to toast
At the Christmas dinner, you can make a toast with the wishes you want for the coming years that are coming up. Saying it in the form of a poem will give you a lot of insight and personality, therefore, you can resort to one of the poems that will be placed here:
I toast what left,

For those who are

And for what will come

Merry Christmas!
This is a poem for a Christmas toast time, reminiscent of the old days:
Let's make a toast!

For the old days and their great moments

For those who left, but remain in my heart …

For the blessings received

And the lessons learned.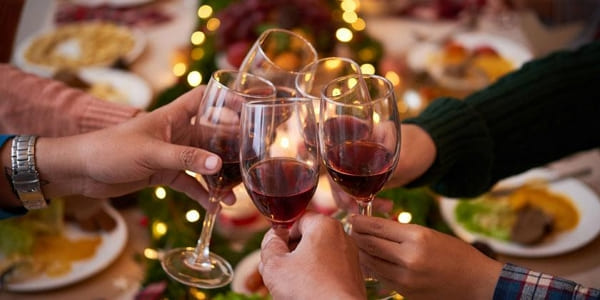 Poem to Christmas
There are so many special moments that Christmas encompasses that it is not surprising that many people make Christmas poems. Most refer to its meaning, what it generally represents and symbolizes in the family. Therefore, here are some poems with which you can feel identified during these dates will be detailed:
For worship I did not bring myrrh

I don't want to carry bitter science

For worship I did not bring gold

See my hands are stripped

For worship I brought a little bit of incense

And my wishes for a good evening.
A poem that describes Christmas making comparisons with everyday things:
She is white,

like a snowflake

that gets lost in the little abstract silhouettes

from the infinite sky where you reach the star

that guides the paths of each person who is loved.

She is the star that everyone sees inside their soul

She has the color of green leaves,

it's green hope,

sea ​​color, where the homeless sail

to search for a great treasure

that shines with its own light.

She wishes for peace, joins the bonds of love and friendship

Lighting up all the hearts it reaches

She is beautiful, with smiles and tears,

With new surprises and beautiful memories

It is so big, sweet, infinite …

Like her there are none.

He likes to turn red

naughty, mischievous, big girl …

Like a fairy tale, she is magical

And I always wonder what I would do without it

She is a queen, she is the white Christmas.
Here is one last poem alluding to a personal opinion about said party:
If you ask me: "What is Christmas?

I would answer that it is hope, love and faith.

It is conversion, renewal and redemption.

It's joy and liberation

it is an encounter with Christ as a child.

It is a path that opens for time,

it's inner peace

it's new life

it is a path that opens for time

and it is not a secret that it feeds on love.

It is life, which matures and bears fruit

that does not cease to be born always.
Love poem at Christmas time
If you have a partner, an exclusive gesture would be to dedicate a Christmas poem on these dates in which the company, respect, tolerance and love that that special person has given is appreciated. Here are some poems that you can send or write to your partner during these celebrations:
The sea can dry up in an instant

The sun may cloud forever

The axis of the earth may be broken

Like a fragile glass.

May death cover me with its funereal shadow

But what will never go out

They are my wishes to love you.
Here is another poem that refers to your partner supplying everything you need at Christmas:
It won't be white

Nor will there be a banquet,

nor will there be those who are missing

But this Christmas will be the happiest

Because at last

You will let me kiss you. (Jorge Javier Roque)
Thank you poem
Since December is the last month of the year, at Christmas people are usually thanked for everything that has been lived, for what they have and for those who are present. In view of this, many people decide to write a poem as a form of expression to reflect those things for which they want to be thankful. Therefore, some poems will be left that may familiarize you:
Have a star …

Feeling worthy of being loved. To love each other

Raise the glass toasting with yours and looking out

Rejoice in life by looking within

Believe in people every day

See what's coming

With eyes of hope

And firm hands.

Don't lie to the pillow

I mean, don't lie to me.

Do not cry for a sun that does not appear.

Laugh for a star

Fight inside and out

Get the soul drunk with those I love

Have a christmas tree

From the feet to the nape.
A poem that talks about being thankful and letting go to be free and happy:
I had so much harmony rose

with so much love lily

that between heart and hand

the child did not fit me.

Leave the rose first

With an empty hand

I started walking down the path.

Afterwards, I put down the lilies.

And without that joy,

I got rid of beautiful lies

I started walking after the stars

with blood and snow on my feet.

But with another illusion,

fill the hand and empty,

And how he smiled at me!

between hand and heart (José María Pemán)
Poem for friends
Friends are another group of people with whom you share the most on these dates. Apart from family gatherings, there are also gatherings between friends to eat, toast, celebrate and exchange gifts at the "secret friend." If you want to place a special dedication or want to give something peculiar, write them one of these Christmas poems :
What a good excuse we have at Christmas

To get back together with our good friends

To whom, for different reasons

We have stopped seeing.

For you dear friend,

I wish no less than

Light, serenity and prosperity

A nice Silent Night

And may they achieve all their wishes.
A poem wishing a merry Christmas and a prosperous future:
Today on Christmas Eve

I want to express my affectionate greetings

accompanied by good omens

that they feel from here, to Mercury.

May love never be lacking in your life

and always have work and health.

I always carry you with me

And even though I can't see you very often

want you to know

how proud I am to tell you friend.

Merry Christmas!
This is a rhyming poem that you can dedicate to that special friend:
Many will be the gifts,

that you are going to receive,

with much love and affection,

I will put them on your little tree,

Just to see you smile

I know you will have longings

of your land and your people,

you want to have them always present,

but life is a dance.

We all remember you

and even in the absence,

we enjoy your presence,

Well, we feel that you are here.

Friend, I want you

with my hand on my chest,

my eyes looking at the sky,

all the best for you today.

That distance is not an impediment,

may your wishes be fulfilled,

may you have joy in your life,

and may God bless you forever

I love you!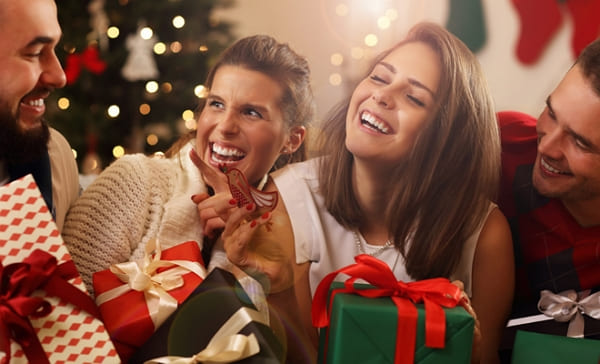 Nostalgia poem
Nostalgia invades surprisingly when all the things that have