Tutorials
The best Christmas backgrounds for your cell phone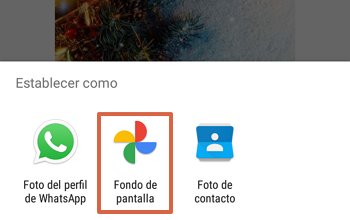 On the Internet you can find several Christmas-themed cell phones, however, some images can be too heavy and do not fit the dimensions of your Smartphone. In view of this, it is advisable to use reliable pages or, failing that, applications from official stores such as Play Store or App Store. With them, you can start downloading some Christmas backgrounds for your Smartphone.
In this article you will find some applications that have the best Christmas backgrounds, both for Android and iOS devices. In each section, you will find a small description of the application and the download link so that you can go directly to the application store. In this way, you will be able to update the background of your cell phone during these holidays.
Android apps
In the Google Play Store, there are several applications that do not require so much storage space. They also have a wide variety of wallpapers that adapt to the dimensions of your screen. The best thing is that, in the following sections, those applications that have Christmas-themed mobile backgrounds in high quality (HD) and also backgrounds with movements will be detailed .
Christmas Wallpaper