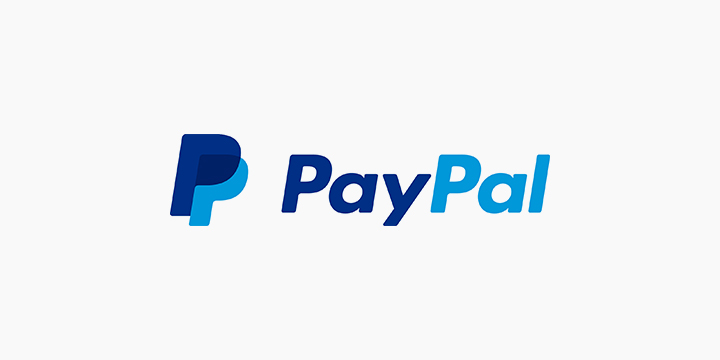 PayPal is a platform that operates an online payment system created with the aim of allowing its users to make payments associated with a bank account or credit card. In general, the main objective of PayPal is to manage online purchases safely and quickly; without the need to share your personal information exposed in your bank details.
PayPal
Official Web site
https://www.paypal.com/
Category
Online payments
Developer
PayPal Holdings, Inc.
Founders
Ken Howery, Max Levchin, Elon Musk, Luke Nosek, Peter Thiel, Yu Pan
Launch
1998
Platforms
Web, Android, iOS
See guides about this service
PayPal is one of the largest companies that operates as an online payment intermediary. It operates globally as PayPal Holdings, Inc. And its headquarters are in San José. North Carolina.
With PayPal, you can pay for items from a large number of online stores, including restaurants, service stations, and marketplace merchants. In addition to paying for items with Paypal, you can also receive money through the service.
What is it for?
PayPal serves as an online payment system, that is, it allows you to make purchases using your credit or debit cards. It is just as functional when you are the seller of a certain product or service on the internet, since it allows you to manage payments through this payment processor, which works in almost all countries.
In the same way, the company gives you the opportunity to work like a traditional bank, which will allow you to make simple transfers between accounts, being useful for making gifts or payments to individuals. It should be noted that the way PayPal operates and is sustained is through taxes or percentages for payments, and fees for transfers made.
How does it work?
PayPal works through software encryption to allow the user to make financial transfers over the internet. To enjoy this service, you must first register on the platform with a valid email. It is appropriate, once registered, to proceed to verify your account. You do this with your debit or credit card details or with your bank account details.
PayPal will make a small charge where a code will be displayed that, when entered in your account, will be linked and thus verified. The company assures us that it will not share our personal bank details with anyone when making purchases.
This company when receiving a payment for a certain person, stores the money in a main account of the company, until the user wishes to withdraw or use them. However, by associating a bank account you can have the funds directly in the bank of your choice.
Paypal works online and in stores through a browser or mobile application. Its use is extremely simple, you just need to look for the Paypal symbol and pay by following the simple instructions on the screen. The number of Paypal users every day increases more due to the importance that it has acquired.
Thanks to many associations that Paypal has won with stores and restaurants, through this application, you can get different options on how to pay for products, food or gasoline, you can even order in advance to overcome the queues in some food establishments and coffee shops.
Characteristics
PayPal has unique characteristics that allow it to differentiate itself from other payment processors used in the internet economy. It offers a very good guarantee to the buyer, even better than the competition; It has different types of account according to the needs of each client. Payments are immediate and you have the ability to withdraw your PayPal funds through a bank account of your property.
Next, we are going to detail each of the benefits and disadvantages that you will have when using PayPal as your default payment processor.
Advantage
Buyer Guarantee: This is the feature that most attracts customers to PayPal, as it offers an additional buyer guarantee that other processors do not offer. It consists of a protection that guarantees the return or refund of the money paid for the purchase if the product received does not meet certain requirements. Applies in case the merchandise is damaged or does not conform to the description offered by the seller.
Security: Its main security system is an advanced encryption process that guarantees the privacy of your bank details sent in a payment. PayPal is the intermediary between the buyer and the seller, and no data after the transaction is stored in E-Commerce.
Efficiency: The speed of the transaction in PayPal is a great feature of the platform. When sending or receiving a payment, the company immediately credits the recipient.
Variety in their services : They offer 3 types of accounts depending on the transactions you need to carry out with the platform. One focused on regular buyers or personal account; another focuses on sellers called "Premier ", which allows you to receive payments for sales made. And the third is an account focused on companies or businesses called Business, you have the option of making and sending payments in transactions where E-Commerce is used.
Simple and fast in the transaction: Currently thousands of stores accept PayPal as a payment method, either via the internet or in physical stores. By using this platform, you will no longer have the need to remember a lot of digits such as bank accounts, with only your username, which is your email, and your password; you can make payments with just one click.
Disadvantages
Verification problems: As a new user in PayPal, you will have to verify yourself to remove the limits that the account brings by default. Although without verification you can send and receive payment, these could be considered by the company as suspicious negotiations, so they can freeze your funds from 24 hours or for several days.
It takes time for the money to reach your bank account: It is important to emphasize that payments to your PayPal account arrive immediately, but when you want to withdraw those funds to a bank account, you must wait for the process. This can take up to 7 business days depending on your bank or where you reside.
Commissions : PayPal is recognized for charging transaction fees in addition to a commission for the total amount of the payment. This is reflected in the same way, when transferring the money to your bank account. Since 2010 the withdrawal amounts are 0.50 USD $. Although in large amounts of withdrawal it is not seen as a negative factor, it does affect when withdrawals are small amounts.
Retention in payment times: As a security measure, users who use PayPal as a means of business are constantly being monitored. PayPal can withhold your payments for having little activity on the platform, if your product is inappropriate according to its policies or for suspicious activity.
Alternatives
PayPal is not the only payment processor you have to use. Currently there are platforms that have gained popularity for their services, we show you some below.
Google Wallet: It is not at all surprising that Google has entered the world of payment processors, in its design it is similar to all the products of the brand. The advantage it offers you is that it allows you to receive payments without charging any commission. It works in a similar way to PayPal when transferring with just one email. In addition, you have the security that Google offers as a platform, being a secure payment.
Braintree: Although it is a platform subsidized by PayPal, it should be taken as an alternative since it is a gateway with increasing success. It should be noted that its commissions are lower than PayPal's and it offers a support network, which gives practical help at all times.
Payoneer: This payment processor claims to be the fastest on the market. It is the preferred option for people who handle high transaction volumes per month. They offer you a virtual account where you can configure the reception and sending of automatic payments. Its commissions are low compared to other platforms.
Story
PayPal Holding, Inc. was founded in 1998 under the initial name Confinity by Max Levchin, Peter Thiel, Luke Nosek, Elon Musk, and Ken Howery. In 2001 Confinity merged with the online banking company X.com and that same year it was renamed PayPal. In its beginnings PayPal was characterized by offering transfers on PDAs.
However, the platform turned into a productive business. Their growth was explosive, thanks to their enrollment promotion. They offered $ 10 per enrollment, which allowed it to have an initial growth of 10% per day for 3 months.
Before long, PayPal had overtaken the eBay and Alibaba payment processors, so these companies predetermined them as the way to buy by default. Already in 2002 it obtained its IPO by becoming the eBay subsidiary.
In 2014 PayPal moved more than 228 billion dollars in 26 different currencies around the world. For 2015 eBay announced plans to separate PayPal, allowing it to be an independent company. Currently its competitors are Neteller, AlertPay Google Wallet, Payoneer among others.