Tutorials
New Year's Cards: Best New Year's Postcard Ideas to Share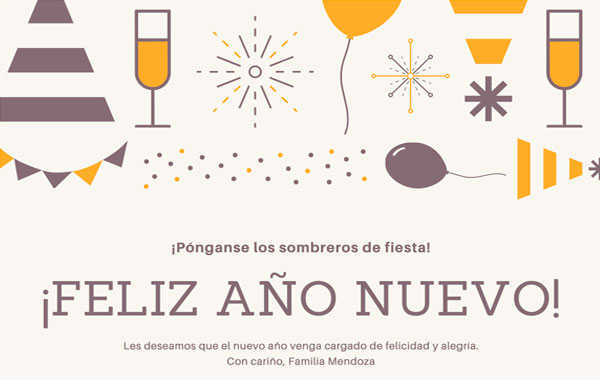 If you are looking for models of New Year's cards, you should know that there are endless designs on the web. Which are distributed on Internet pages and can be downloaded to share with family and friends, either through WhatsApp, Facebook Messenger, Telegram, etc. In them you can express your best wishes, make invitations to a party related to the last day of the year, etc.
In this sense, Pinterest is one of the most popular sites for finding New Year's Eve card templates or ideas. However, there are other alternatives that allow you to find the same type of content, there are even some that allow you to make your own design from a template, such as Canva. On the other hand, pages like Freepik include a stock of free images with this motive, which you can print to surprise all your loved ones.
Printable cards
Printing a card is the fastest and cheapest way to get one. That is why, places likePinterest, offer a wide variety of models of New Year's letters or postcards, so you can download and reproduce them on the type of paper you want. In the same way, if you use the Google search engine, you will find an almost infinite number of very beautiful alternatives with which you can wish the best to anyone you want.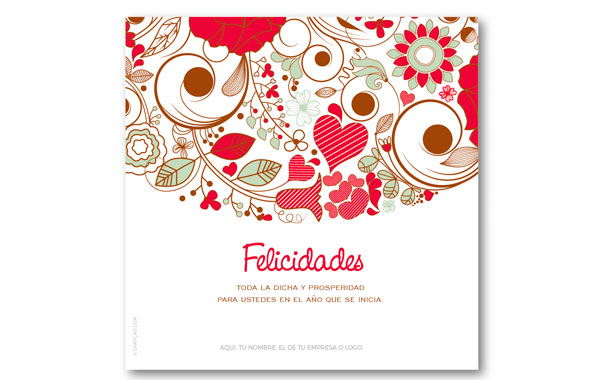 Personalized cards
This model is specially designed to surprise everyone around you. Whether you want to use personal photographs or stock images. Sites likeCanva andPhotoefects offer the possibility of designing your own New Year cards from templates available on the platform. Modifying any element you want within it, which you can download once finished and share it on your social networks.
On the other hand, Freepik houses a large number of free and paid images that you can download to create your New Year's cards manually or with the help of an office program. For its part,Greetingsisland is a fantastic page that allows you to edit complete templates in an almost professional way, to create original cards. It even allows you to include your own images to the content and write your own end-of-the-year message.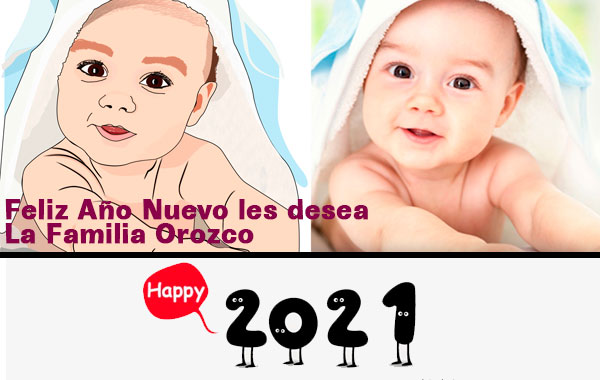 Virtual cards
They are ideal to wish a Happy New Year to those who are far away. You can download them to your Smartphone or Tablet and send them via WhatsApp or post them on your social networks so that everyone on your friends list can see it. In this sense,Kisseo has a library of postcards for the end of the year, both animated and static. Which you can access for free and share from the same website using an email or, if you prefer, share it on your social networks.
Handmade cards
If creativity is your best talent, you can look to Pinterest for some inspiration to create New Years cards by hand. Similarly, the webecologiahoy shows you various models made from recycled material that you surely have at home. An inexpensive, practical and original way to express your best wishes or the invitation to the end of the year party you are planning.
In case you need more fresh ideas, you can look for craft channels on YouTube that include these types of tutorials within their library.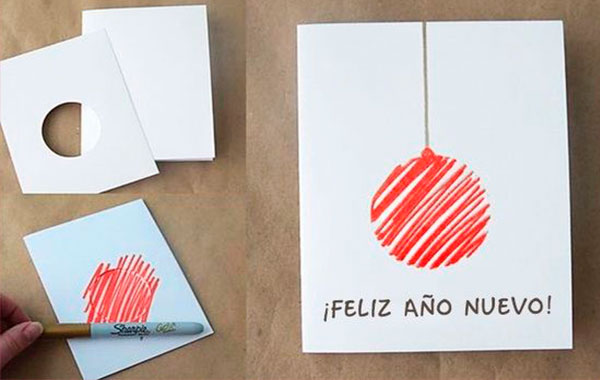 Coloring Cards
In addition to being a way to entertain the little ones, you will help them develop their creative side while they color their cards to celebrate the arrival of the new year. You can find these on Google just by typing the search title. However, like the other categories on this list, inPinterest there are many templates to download and use.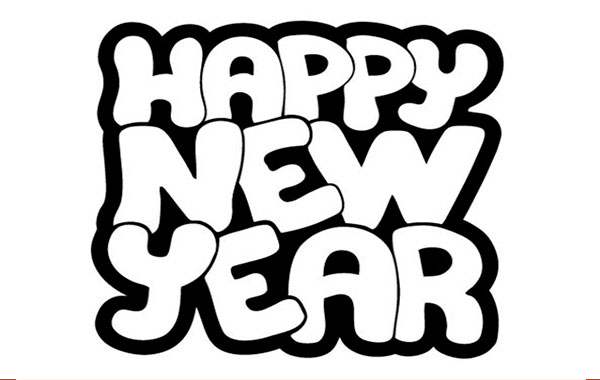 Animated Cards
They are similar to virtual New Years cards, but they include movement. These are basically GIF-style images that you can send to your WhatsApp contacts to express your wishes for union, peace, love, solidarity or simply make yourself present at this time of year. Both in Freepik and inPinterest you can find good options to download to your phone and later share them.
On the other hand, if what you want is something with more movement, the page riotcards includes a gallery with different categories of animated end-of-year postcards. You can choose to send cards with fireworks, fun, puzzle style, countdown, etc. In addition, the web offers you the option to send it directly from your site in bulk. You just have to write the email of each contact and, if you wish, send a copy to your email.
Similarly, the web Correomágico also has a catalog of New Year's cards in .MP4 format. Which can be sent from the same page, through different platforms, including Facebook, WhatsApp and Twitter.
New Years card images
New Years cards are a way of expressing how you feel to your loved ones and the way in which you decide to present it depends only on you. The important thing is to know how to choose taking into account the personality of the other person. That is why you will find the best models for this occasion, below:
Using any of the sites mentioned throughout this post you can have enough inspiration to create your own New Year's postcard and send it to whoever you want through WhatsApp or any other messaging app, share it on your social networks or take it personally.