Kahoot! is a free tool that allows teachers and companies to teach study topics in a fun or entertaining way, with puzzles or quizzes. It was created by Johan Brand, Jamie Brooker and Morten Versvik, supported by Professors Alf Inge Wang, Åsmund Furuseth and Sergio Mena, in conjunction with the University of Norway. It started as a closed trial version in 2013 and currently has a Spanish language adaptation.
It is worth mentioning that, Kahoot! It can be used both on the computer in its web version, and on mobile devices through the app, which is compatible with Android and iOS. This is a free service that combines education and fun, allowing the public to learn while having fun. It is an excellent tool that has been applied even in large companies to teach their employees about the work environment.
What is it for
Kahoot! It is used to teach different topics of study through entertaining games that are developed in the form of a questionnaire, puzzle, trivia, true or false, among others. It is an application that is significantly influencing the educational development of millions of people around the world. Allowing, not only teachers, but also companies, to explain in an entertaining way any educational subject that they consider necessary.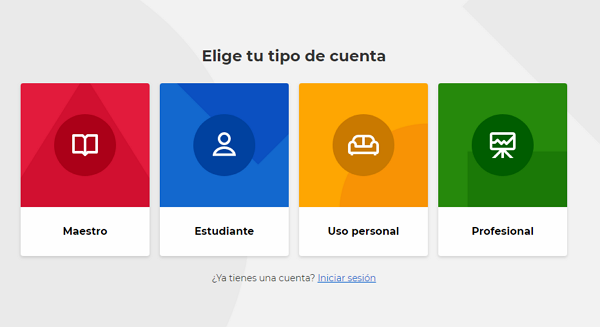 How does it work
The operation of Kahoot! It is based on two stages, in the first you must register on the application platform. This is a quick and easy process to do, in which you will have to choose the type of account you want to create. For this you have four options: teacher, student, personal and professional use. Once you complete this step, you can move on to the next stage and start learning while having fun.
However, you should know that you can also create Kahoots or game trivia in guest mode, that is, without registering. You simply have to enter Kahoot! from the computer or using the mobile app and press the corresponding button. In this sense, if you prefer, you can use one of the templates available on the web, to facilitate your work.
How to register
Sign up for Kahoot! It is very simple, because you can do it from the computer, in theweb page of the application or on the mobile, using the app toAndroid oriOS. In both cases you must provide information, such as username or Nickname, date of birth, type of account and use that you will give it. In addition to an email and access password, if you prefer, in this last step you can enter with your Google, Apple or Microsoft account.