Tutorials
InstallGuard: Block unauthorized installation of programs in Windows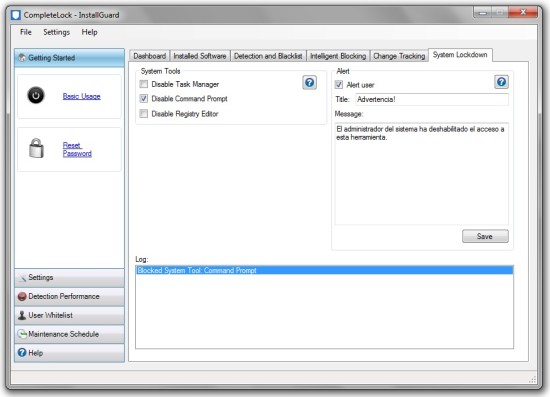 The security of our pc can be compromised for many reasons; especially when we are not the only ones using it. In such cases, many times we do not have sufficient control of the applications that are installed; even when others use user accounts without administrative privileges. This is because there are many applications that can be installed by anyone, without having administrator accounts. Therefore, if we want to avoid or block the installation of programs on our computer, we must have an application such as InstallGuard.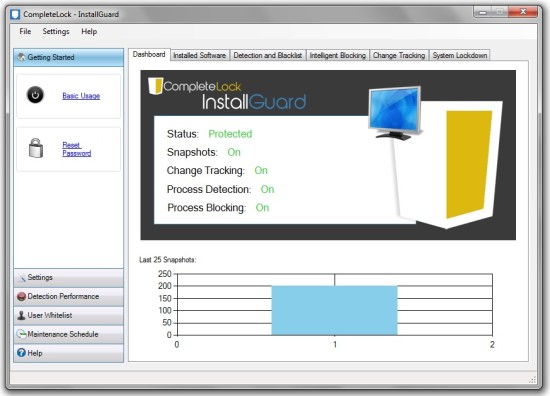 This is a freeware application for Windows, and with which application installations can be blocked, restricting this privilege to authorized users. In this way we can protect our system and the privacy of our data and information.
How to block installation of programs without authorization
InstallGuard works from the system tray, observing the running processes and the installations that are being executed. Pay particular attention to processes with the Setup and MSIEXEX keywords, with the option to add additional keywords to the list. To have access to the application you must know the master password that has been specified, which is configured by default as password, and that of course you must change to a more secure one.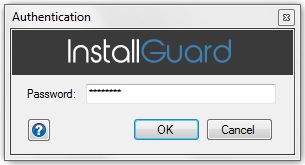 In the application registry we can see a list of the facilities that have been blocked for all users. When someone tries to install, a warning message will be displayed on the screen, warning that the software installations have been disabled by the system administrator.
App Features:
Monitor any software installation in Windows.
Block program and application installations.
Block the unauthorized execution of applications on the computer.
Track changes made to the system, monitoring new software installations.
Block spyware, malware, adware and any malicious software, preventing its execution.
Lock task manager, registry editor and command console.
This tool includes several tabs in its interface to control the software installation. But one of its pluses is that, in its System Lockdown tab, it allows us to block three critical aspects of the security of any computer. It allows us to disable the task manager, the command console and the Windows registry editor. In addition to being able to customize the message to show when someone tries to use any of these tools. The following figure shows us what we are talking about.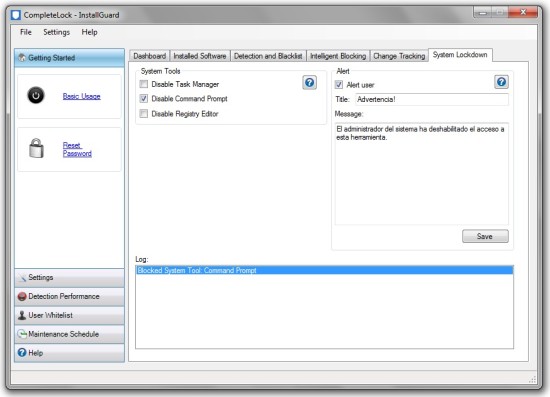 Download InstallGuard