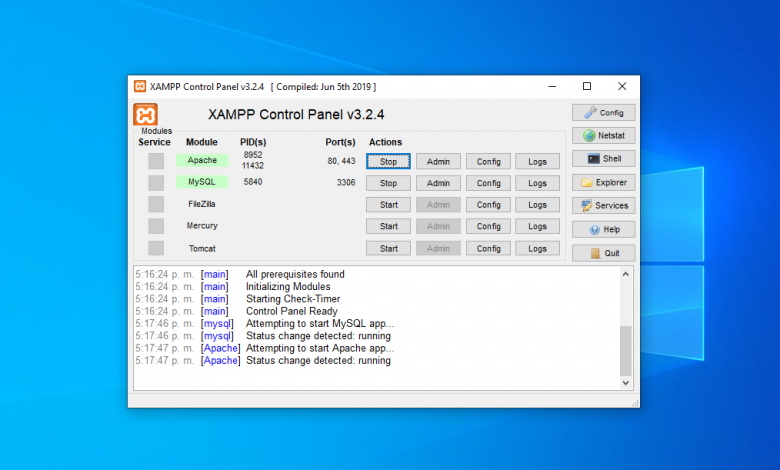 If you like the world of web pages and also the database, but you need a local server to put your knowledge into practice and do as many tests as you want. The best thing is that you won't have to pay for your local server. You could also install CMS such as WordPress. For that we will use XAMPP, which is totally free and very easy to install.
The name is XAMPP is an acronym:
X: for any operating system
A: Apache
M: MariaDB / MySQL
Q: PHP
P: Perl
Install XAMPP
First of all, to download XAMPP we must go to the website and choose the Windows operating system (although it is also available for Linux and OS X).
Once downloaded, we double-click the installer and a User Account Control warning will appear. We click ok.
Then the installation wizard will start. Installation is very easy, we will give you the following throughout the process.
By default, the minimum components are selected to be able to install XAMPP. We click on next.
You can then change the folder where XAMPP will be installed or you can leave it in the default folder (recommended). And we click on next.
From now on, it will follow all the tabs shown by the wizard until the installation begins. During the installation a Firewall alert will be displayed to authorize Apache to communicate with public and private networks. We allow access.
It will open in the XAMPP Control Panel. To start your local server you just have to click Start to start Apache and Start to start MySQL. Within the options, for example, you can click on MySQL Admin and it will direct us to http: // localhost / phpmyadmin /. there we can make a database.
Now you can make the most of your local server!