Tutorials
How to watch or watch Amazon Prime Video on TV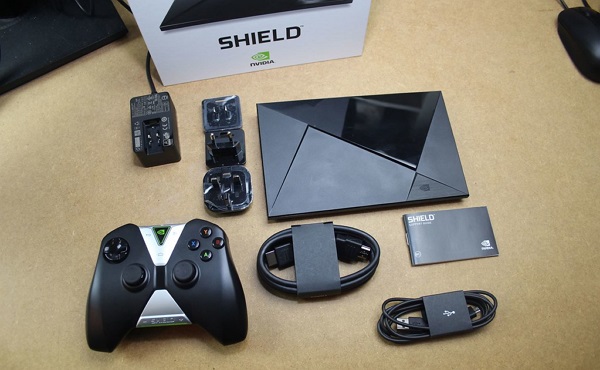 In this guide you will learn how to watch Amazon Prime Video on your Smart TV, which is very simple if you have a compatible device with the pre-installed application. There is even the case that it may seem like a difficult procedure if you do not have the necessary knowledge. In the same way, a step by step will be detailed below to do it from smart televisions, as well as on a TV that needs a Streaming device for it.
To watch Amazon Prime Video smoothly, you will have to meet a couple of basic requirements that will be mentioned in this text. Then, you will only need a Smart TV that is compatible, otherwise, you must additionally have one of the devices to which you can connect your television that is compatible. Some of these equipment maybe you already have it at home and you don't know that you can use it, therefore, keep reading until the end.
Previous requirements
To start with, you need to have a subscription to Amazon Prime Video to be able to enjoy the content on TV or any other device. Likewise, it is important to take into account certain information related to the Internet connection, so as not to have problems if you want to see high-quality content. More details about each of the requirements that you must meet will be detailed below.
Subscription to Amazon Prime Video
If you are affiliated with the Amazon Prime service, you have access to Prime Video without paying any additional costs. In case you don't have it, you can affiliate from the official site by following thislink. In this way, you will also have different benefits included in this subscription, such as exclusive offers and discounts, subscriptions to other associated platforms, among others.
In the event that you want to get only Prime Video, you just have to follow this link. In addition, it will be important to mention that all users have a free 30-day trial. You will simply have to create an account and remember to cancel the subscription before the end of the month, otherwise the platform will charge the following month.

Connection speed
The content of the platform is at different levels of quality. Depending on the resolution of the video, you need a higher or lower connection speed. Although Amazon Prime Video has the ability to adapt the transmitted image according to the available Internet connection and the device, there is a minimum recommended speed for each quality:
For SD quality, a minimum of 900 Kbps is required .
For HD quality, a minimum of 3.5 Mbps is required .
For UHD quality, a minimum of 15 Mbps is required .
If you have a stable Internet connection speed, you will have no problem watching a video with standard to high quality, depending on the plan you have contracted. On the other hand, if you have a fiber optic connection, there will be no problems with any resolution.
Procedure to follow on compatible televisions
The steps to follow to watch Amazon Prime Video on your Smart TV are very simple if you have a compatible device. The application may come pre-installed, but in case it is not, you will only have to look for it from the applications section and download it.
Then, you will simply have to open the app and log in with your affiliate account details. Once this is done, there is no complicated process to carry out, other than to explore among the different series and movies available to you.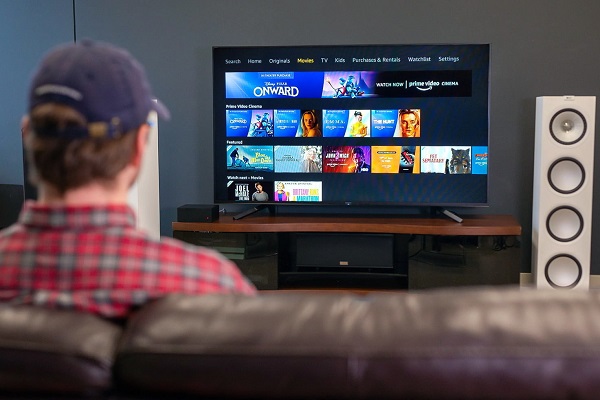 Compatible brands
The technology remains in a constant process of updating. For this reason, it may be necessary to check directly with support staff if your TV is compatible with the Prime Video app. Even so, Amazon has a list where it mentions the brands whose models may be compatible, some of which are:
Samsung.
LG.
Sony.
Phillips.
Panasonic.
Haier.
Similarly, you can check the complete list on the official Amazon website from the following link and check if the manufacturer of your Smart TV is included.
Procedure to follow in other televisions
If you don't have a Smart TV, you can still enjoy this platform on a conventional TV. This is possible thanks to various external digital media playback devices, which can be connected to make a television smart. Here is a list of Amazon Prime Video compatible devices that you can use:
Amazon Fire TV
The same Amazon company has a multimedia playback device that you can connect to your television through its HDMI input and thus turn it into a Smart TV. Their computers, such as the Fire TV Stick, are easy to use and have an interface similar to Android TV. To use this Amazon Dongle, follow these steps:
First, connect the Amazon Fire TV to the television.
Next, you must configure the device with the Wi-Fi network of your home.
The next thing is to download and install the official Prime Video app.
Finally, open the application and log in with your Amazon account to start enjoying all the content on the platform.
Apple tv
These devices have the Amazon Prime Video application available in the official store of your Operating System. Therefore, you will simply have to search for it, download it and wait for it to install automatically. Then you will have tosign in with your Amazon affiliate account. Once this is done, choose the content you want to play and spend some time entertaining with your family or friends.
Chromecast
The Prime Video service is also compatible with the Google Chromecast. Although to install the app directly on the device, you must have a Google TV (Launched in 2020). If you do not have this equipment, you can still use the " Send screen / audio " function that the Google Home app has. To take advantage of this option, follow these guidelines: