Tutorials
How to view a hidden password with asterisks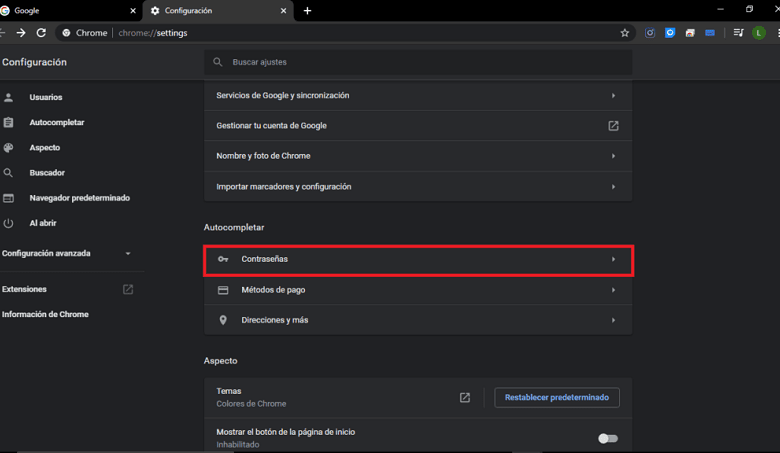 Surely you once forgot your Gmail password , for example, and had to recover it; Or maybe it was saved in the browser and you were able to log in without any problem. But let's say you want to change your password, or you want to log into another device and you have no idea what your password is.
How to easily view a hidden password
Do not rush to send an email to the service, and have to go through complicated steps to recover your passwords. You do not need to install applications or special programs to do so, since your own web browser provides you with tools to recover your passwords quickly and easily.
With Google's password manager
Google Chrome is one of the most widely used browsers worldwide, as it offers us faster browsing than others, apart from its tools and its easy handling thanks to its simple interface. It is always recommended that you update Google Chrome   to enjoy all its benefits.
You will be surprised to know that Google Chrome has an option that allows you to view and manage the passwords that you have entered. To do so, follow the steps below:
 Once you have Google Chrome open, press the three dots that appear in the upper right corner, or alternatively you can write "chrome: // settings /" in the search engine
 Once this is done, a small window will appear. There you will click on "settings "
In that window you will click on the option that says "Passwords "
Then you will see that a list of all the passwords that you have entered to date appears, all you have to do is click on the one you want to recover. Remember that for security reasons, Google will ask you to enter your PC password, if you have one. If you want to put a password on your PC , we tell you that this process is also very simple.
Protect your passwords with a password manager
To avoid this type of inconvenience in the future, use a password manager like Dashlane, a platform that can make your life much easier, since it helps you create more secure passwords. There are other very secure password managers that allow you to keep all the passwords you use on social networks or websites safe and secure.