Tutorials
How to uninstall or remove unwanted programs completely with Revo Uninstaller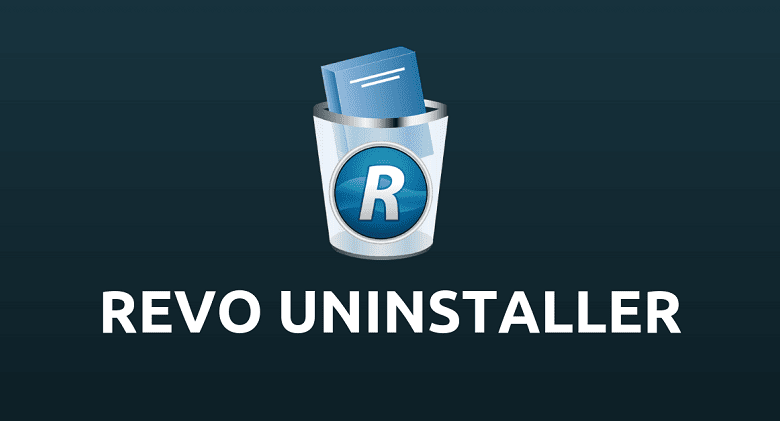 You have probably installed a lot of programs on your computer and after a few days you may notice that some of them are not necessary and that is why there are a lot of programs to delete files and others that are responsible for uninstalling those applications.
Windows brings a package of programs by default and although they are usually quite simple applications sometimes they get us out of trouble, however, these usually present quite a few limitations when removing applications because it does not clean the registries or delete temporary files.
If you have a computer with Windows as the operating system, it is likely that you know an uninstaller called Revo Uninstaller, if not, do not worry because in this article we will tell you how it works and also, we will explain each of the steps you must follow to uninstall or remove unwanted programs completely with this program.
Can we remove or uninstall unwanted programs with Revo Unistaller?
Revo Uninstaller is a software that specializes in removing unwanted programs on a PC with Windows operating system. In fact, it was designed specifically for that operating system.
This program uninstalls applications and gets rid of the garbage that is in the computer system automatically.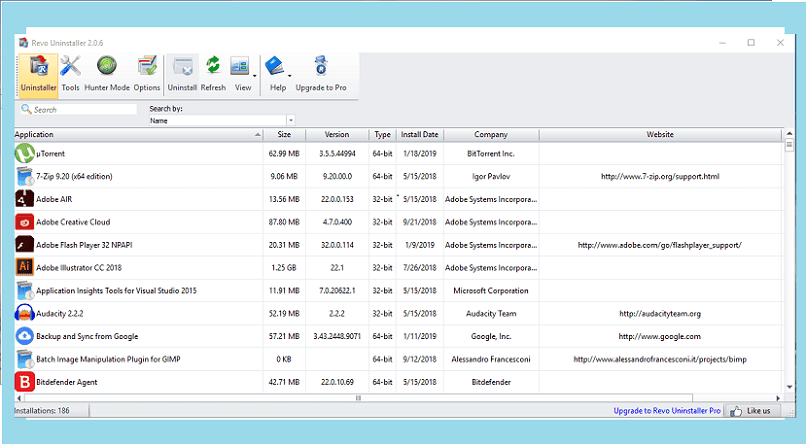 The first thing you should do to remove an unwanted program with Revo Uninstaller is to download, install and open this software on your computer.
When you open Revo Uninstaller you will have to wait a few seconds for it to load its interface and show you all the programs you have installed on your computer.
Once the uninstaller has fully loaded, you can select the program you want to remove. When locating and selecting this program, you will have to press the "Uninstall" option found in the upper toolbar so that it performs the initial analysis and uninstallation.
Then a window will appear where you can select if you want Revo Uninstaller to perform a default or complete uninstallation.
After choosing one of these options, the uninstallation process will begin to load. When it is finished, you will be able to see the "Performing initial analysis and uninstallation" window again and you will have to mark the "Advanced" option as the analysis mode.
In a few minutes the program will carry out the necessary analysis to locate all the files of the program that you want to eliminate. The waiting time will depend on the program to be uninstalled.
When the program finishes analyzing the files found on your pc, it will show you a menu where you can select the files you want to delete. To uninstall a program completely you will have to check all the boxes or press the "Select all" button.
Following that, press the "Delete" button. When you press it, the program will show you a warning message asking you if you are sure you want to delete all the selected elements.  
After a window of "Residual files and folders found" will appear, you will have to press the "Select all" button and then press the "delete" button, you accept the warning message and "Finish". The last step will be to restart your computer so that the program will be completely abandoned.
How to download and install Revo Uninstaller?   
You can download Revo Uninstaller from its official website. The installation procedure is simple, you will only have to accept the terms and conditions, choose the location folder and press the "Install" button.
Available versions of the program
Currently Revo Uninstaller offers its customers free and paid packages, these are: Revo Uninstaller freeware and Revo Uninstaller pro.
If you do not have a budget to buy this application, there is no problem because the free or freeware version has the basic functions and includes all the necessary tools to uninstall programs.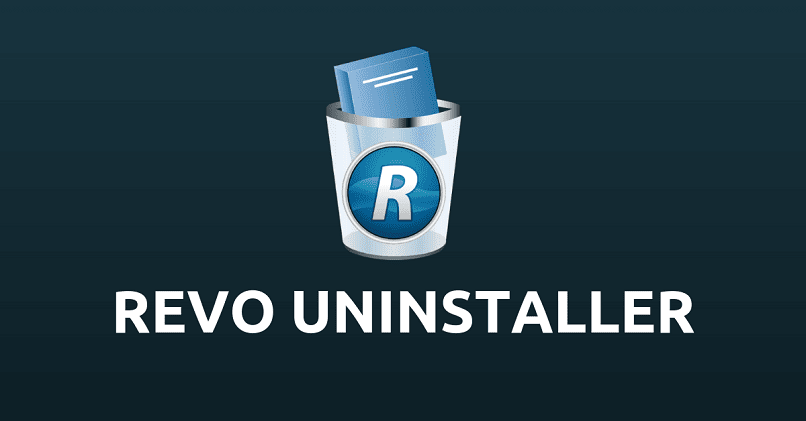 With Revo Uninstaller pro you will be able to use functions such as disappearing browser extensions, obtaining supports and complete scans, it costs approximately $ 25 and its portable pro version is priced at $ 30.
The version is lightweight, it does not store information in the Windows database and you can save it on removable drives. All Revo Uninstaller packages have their portable version.  
Revo Uninstaller will take care of deleting residual files and folders, but if you need to delete empty folders you can use other programs.