Tutorials
How to restore damaged old photos with artificial intelligence online for free?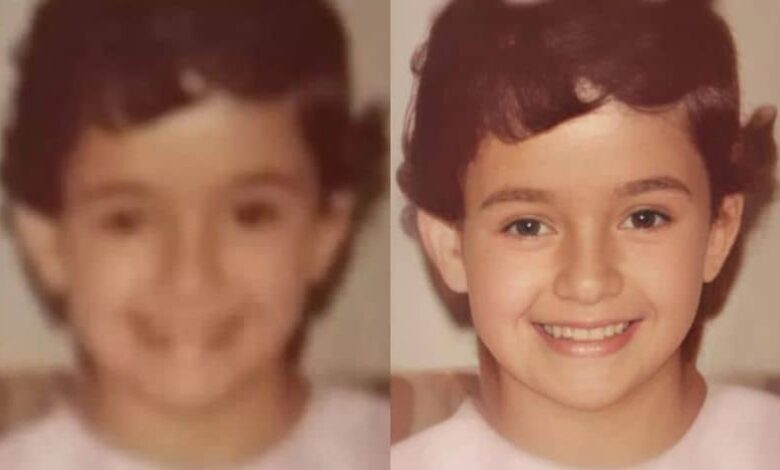 Absolutely everyone has a photo that they would never want to lose in their life, one of those that is passed from generation to generation. However, nothing is eternal and sometimes even relics are damaged, for this reason, today you will learn how to restore old damaged photos with artificial intelligence online for free.
Because although it sounds crazy, thanks to today's technology it is already more than possible to restore old photos with artificial intelligence . Obviously it may not be the same as before, but it is always better to keep a bit of something than to lose everything forever.
Thanks to artificial intelligence, today you can even turn an old television into an Android Smart TV or simply end the debate about what to buy between a projector and a Smart TV.
Restore old damaged photos with artificial intelligence online for free
Restoring old damaged photos with artificial intelligence online for free is not an easy task, you need an intelligence with access to a large amount of photos and information, to be able to detail colors and shapes accurately.
Today you will learn about two artificial intelligences that meet these requirements, one that can be found online and the other in the form of an application, but both are just as good.
The first one that comes to the case is called ColouriseSG, which allows you to restore old photos by coloring them so that they come to life. How do you achieve this? Well, this program was created with an impressive source of information from old photos, which allow you to analyze the textures and colors to place the one that best suits you.
In addition to this, because it is online, every time a new photo is uploaded to restore on the web, the App continues to learn. So its capacity for improvement is unlimited, you have access to a database of more than 1,300,000 photos.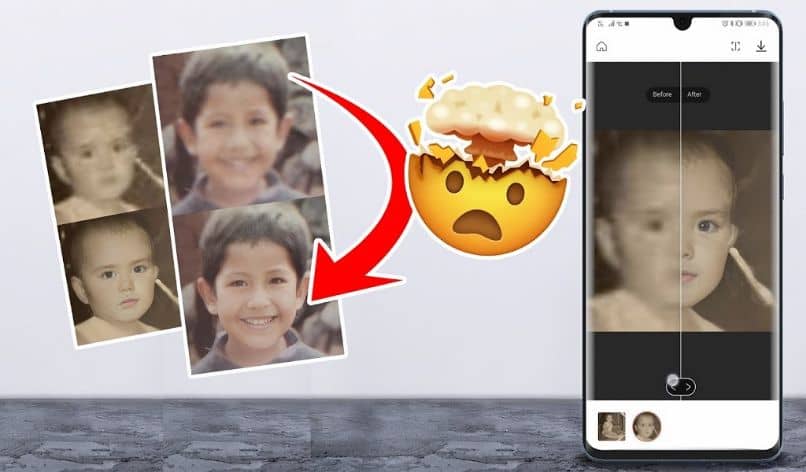 Its only disadvantage is that it does not repair photos if they are damaged, so it serves to give new life to photos that have been discolored or are slightly blurred, but it will not recover damaged fragments.
To use it you just have to enter the website and immediately you will see a section called "Upload a black and white photo", there click on "Select Photo", choose the photo you want and the intelligence will start working. Then it will show a preview image of how it will look, if you liked it, click on the "Download result" button and it will be downloaded to your PC.
Remini
With the previous option you can restore old damaged photos with artificial intelligence online for free, but this one, as you already read, will not fix them precisely, something that the Application called Remini does in a certain way.
Remini is easy to use but it is not online, you must download it on your phone. Once you have it on your mobile device, you must log in with Facebook or a Google account to start working.
After having entered in either of the two ways, the next thing is to choose a photo, you can take it with the same phone or scan it (with the scan it is better). Also take into account that the photo must be stored in a gallery like any other, this step is not done by the application.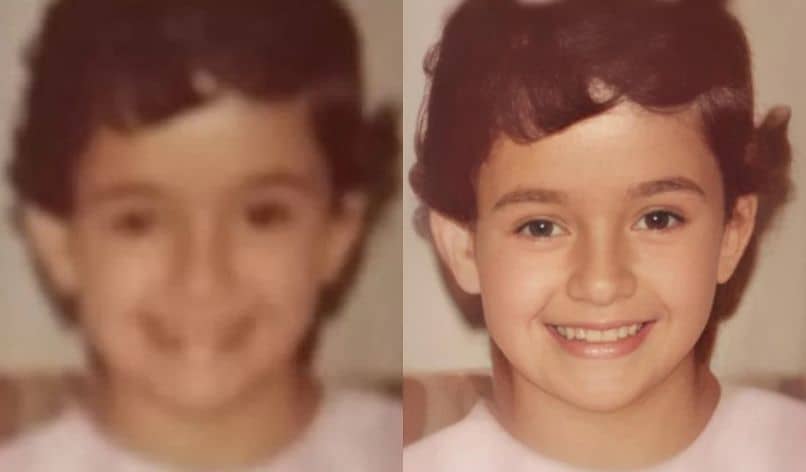 Once you have the photo on your mobile, open the application and select the option called "Enhance ", doing so will show you your gallery, choose the image and press the icon in the form of a check or dove to confirm.
Wait for the application to analyze the photo, which takes a few minutes, as it analyzes thousands of faces that look identical or similar to the photo and also thousands of images.
When the photo is ready, it will be displayed on the screen, the detail that it places on it is excellent, improving the texture of the shapes, the faces, and enhancing the colors and sharpness so that it does not look blurry (logically the only thing that does not does is fix broken fragments, as this is impossible).
At the same time, it allows to recover even screen "captures" made on Smart TV , another point in favor for artificial intelligence.
With this you already know how to restore old damaged photos with artificial intelligence online for free, use this knowledge and recover your memories.