Tutorials
How to repair corrupted ZIP files and extract their contents in Windows 10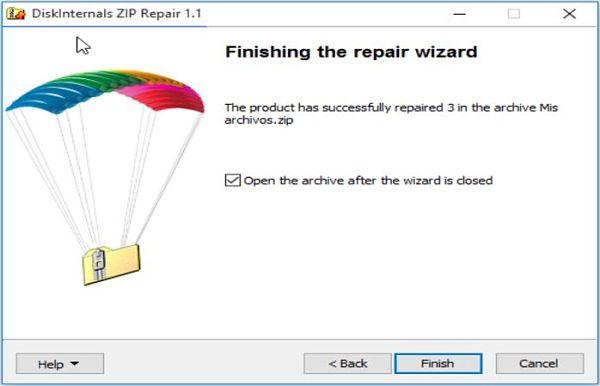 The zip format is one of the most used to share files over the Internet. Users often create password protected zip files that contain crucial data. Sometimes you try to open a zip file with valuable files, but for some reason it is corrupted. Windows or the standard zip file extraction tool like 7-Zip may fail to extract the files. In those cases, you are most likely looking for a way to repair corrupted zip files to extract their content.
If the system or a third-party tool cannot open a compressed file, it is likely corrupted. Repairing a corrupt zip is not easy, as most repair tools are paid. Luckily there is a free one called ZIP Repair from DiskInternals that can repair corrupted zip files. Well maybe it's not exactly that it fixes them, but creates a new zip with the extracted files.
DiskInternals ZIP Repair
DiskInternals ZIP Repair tool allows you to extract corrupted zip files in a few clicks.
ZIP Repair software offers an easy-to-use wizard-style interface. When you select a zip file to repair, it scans it for damage and extracts all the contained files to create a new compressed file.
Repair corrupted ZIP files in Windows 10
To repair corrupted ZIP files with ZIP Repair, follow these steps:
STEP 1: Download diskinternals., run the installation file, and then launch ZIP Repair.
STEP 2: You should now see the ZIP Repair home screen. Click the Next button to continue.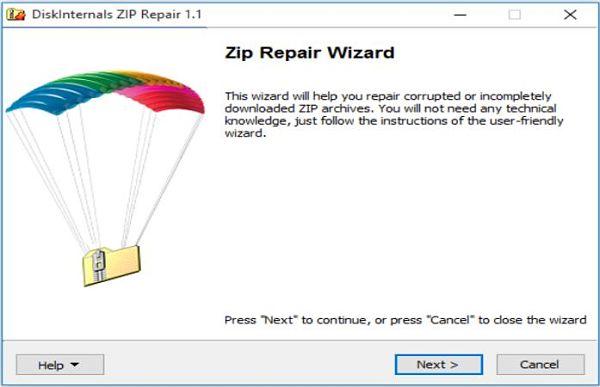 STEP 3: In the Corrupted file field , click the Browse button to select the corrupted or corrupted zip file. Likewise, click the Browse button in the Repaired file field to choose the location where to create a new compressed file containing the extracted files.
Click the Next button .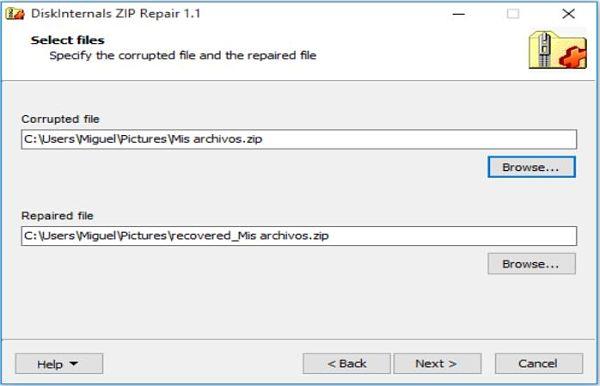 STEP 4: Now you will see the files inside the corrupt or damaged zip. Click the Next button to create a new zip file in the selected location with the files extracted from the corrupted zip.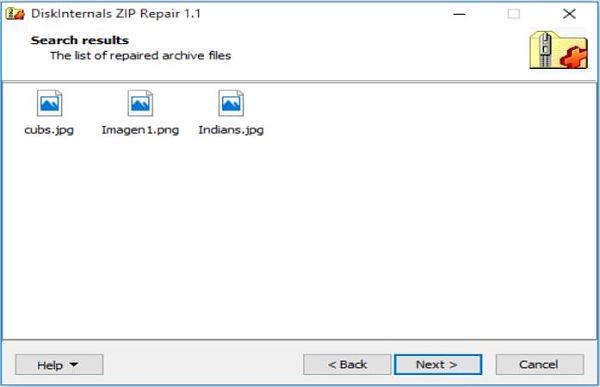 STEP 5: Finally, now you can extract the new compressed file with the Zip tool built into Windows 10 or with the help of third-party software like 7-Zip, WinRar, Winzip, etc.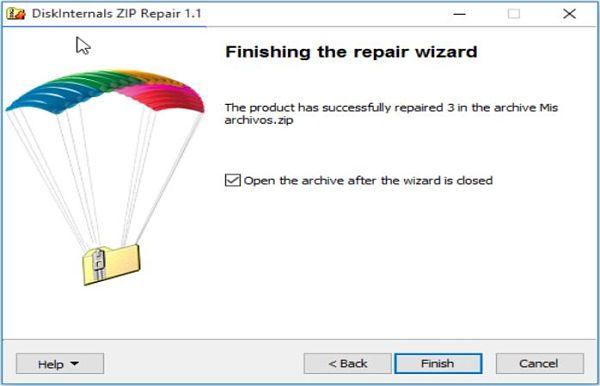 Recover files from a corrupt ZIP
In general, ZIP Repair is a useful tool to extract the files contained in corrupted zip files. If you have a corrupted zip file, first try to solve it with the free ZIP Repair tool. It is clear, this will not repair the damaged zip file, but will help you extract the files contained in it and create a new compressed file. From the new created file you will be able to extract the contained files. I hope this tool is useful for you.