Tutorials
How to remove uninstalled program residues in Windows 10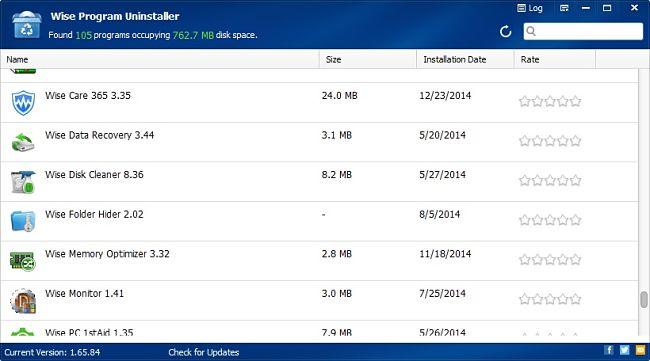 When uninstalling a program many times it is not possible to completely eliminate it from the PC, leaving some remains in the Registry and in installation folders. This could cause some problems with the system. Here you will see various utilities to remove uninstalled program residues in Windows 10 and predecessors.
Residual files left behind by uninstalled programs can cause you annoyance. For example, when trying to reinstall an application, it could mistakenly detect that it is already installed. It can also accumulate large amounts of junk files, slow down your system, and take up a lot of disk space. Next we will see how to eliminate all traces of an uninstalled program with these utilities.
Delete a program and its residues completely
If you need to eliminate the residues of uninstalled programs, there are some tools that help you with that task. Here are the best utilities that allow you to completely remove a program from your PC, without residual traces.
1. IObit Uninstaller
IObit Uninstaller is possibly the best application uninstaller currently, allowing you to remove uninstalled program residues in Windows 10.
The tool is designed to completely remove programs from the PC, without leaving any residue. But in case you have uninstalled a program in another way, you can still eliminate the residues left behind.
The IObit uninstall can uninstall multiple programs without rebooting the system, which is really useful. But especially it helps you to remove a stubborn application, the kind that cannot be uninstalled. You can also create a system restore point before uninstalling, in case of any issues. You can download IObit Uninstaller [ iobit. ].
2. Ashampoo Uninstaller 10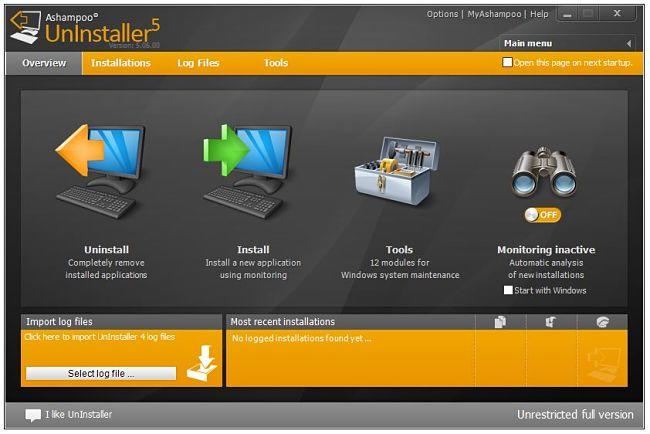 Ashampoo Uninstaller 5 uninstalls programs effectively, eliminating the residues that could be left behind by them.
The utility includes a defrag disks a cleaner registry, handler restore points and 12 modules for general maintenance of Windows. As you can see, this is a utility that can help you keep your PC clean and running at its best. You can download Ashampoo Uninstaller [ ashampoo. ]
3. Revo Uninstaller Free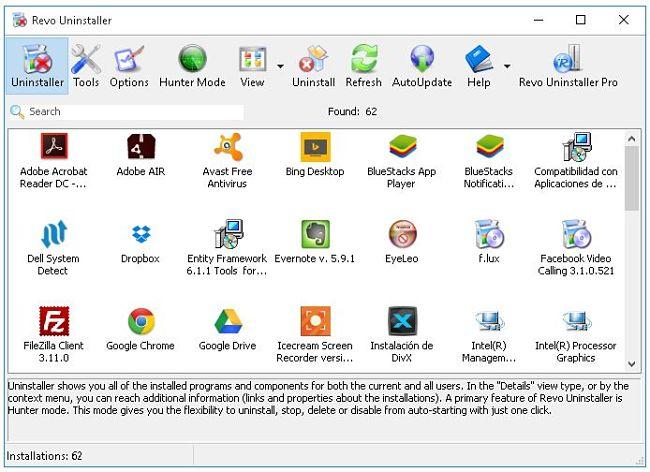 Revo Uninstaller Freeware is an excellent application to uninstall programs in Windows. Although its professional version includes many additional features, its free version includes the function to remove all traces of a program and 8 other additional cleaning tools. In addition, it includes a portable edition. [ revouninstaller. ]
4. Geek Uninstaller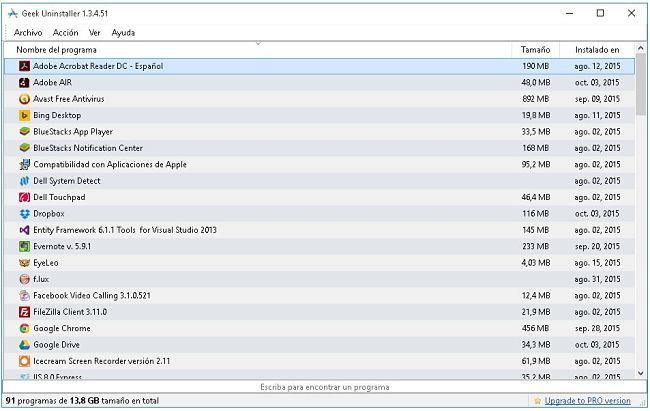 Geek Uninstaller is another tool that allows you to uninstall any application in Windows, very easily and without complications. This is ideal to remove those programs that give problems to uninstall. The tool does a quick and deep scan to remove program leftovers. It is portable, so it does not require installation. [ Download ]
5. Wise Program Uninstaller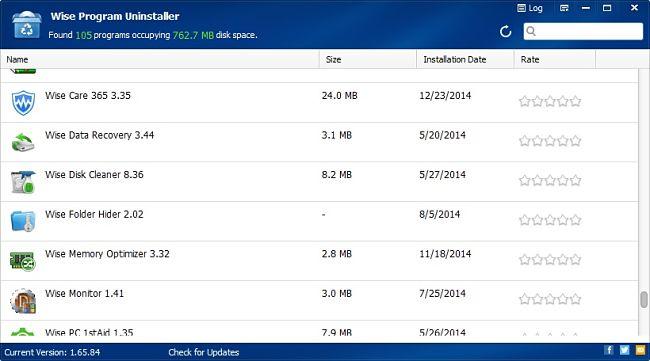 This is an ideal solution for uninstalling software on Windows. It allows you to uninstall applications completely and quickly with a very friendly interface. Your scan engine will analyze and remove all debris left by a program after uninstalling it. These remnants include associated files, folders, and registry items. In this way, Wise Program Unistaller will ensure that the program is completely removed from the system. [ Download ]
Clear traces of uninstalled programs
With these tools you will be able to eliminate any record left behind by a program. Doing this will keep your system cleaner and more optimized, which will contribute to better performance and speed. I hope this information is useful to you. Let us know if you have any suggestions in the comments section.