Tutorials
How to recover the licenses of installed programs in Windows 10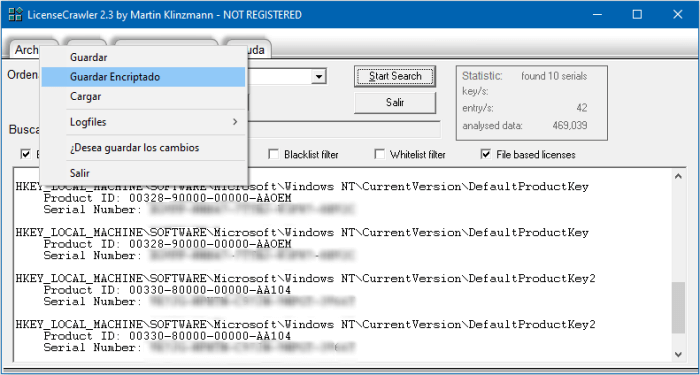 If you are going to reinstall or restore Windows, you should take some precautions in place. One of them is to make sure to extract the licenses of the installed programs, and LicenseCrawler can be of great help.
Although when acquiring a Premium or paid software, an email is usually sent to us with the serials or by other means, we rarely find such information when we need it most. The most feasible thing is to recover the licenses of the installed programs from the system itself.
You can always go to the Registry, where the licenses of the programs are kept, to obtain the ones that interest you. But using software like LicenseCrawler is a safer and faster alternative.
Extract licenses from installed programs
To retrieve licenses for programs installed on your computer with LicenseCrawler, you must follow these steps:
The first thing is to download and install the LicenseCrawler program on your system.
Then run the app and don't make any changes to its default settings.
When it opens, click Start Search and let the scanning process complete.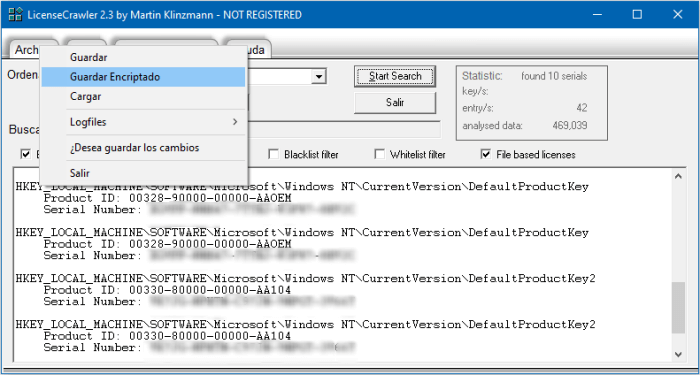 You will then see the licenses installed on your PC that LicenseCrawler has found in the panel at the bottom.
Go to the File menu and use the Save or Save Encrypted option to export the keys you need to a Notepad file.addi
LicenseCrawler limitations
Although LicenseCrawler is effective in extracting the license keys stored on your PC, it may not help you in all cases. Remember that paid software does not always depend on a serial number or license key. Let's see some cases in which the application will not be able to help you:
Some licenses are not numbers, but are LIC files that an application runs and reads to authenticate a purchase.
In many cases the developer company uses an online account to authenticate a purchase or other different methods.
If you have already performed a clean install of Windows or uninstalled the application, you will not be able to retrieve the license with LicenseCrawler.
Recovery of other types of licenses
LicenseCrawler is a program to extract licenses from installed programs. With this tool you will be able to recover all the serial and software licenses saved in the Windows registry.
For the license keys that LicenseCrawler cannot retrieve, I suggest you check in your email. Many times developers send an email with the serial number or the license file to their users.
If you can't find the license you're looking for in your email, you can also try contacting the developer. Sometimes developers could issue a new license or ship the old one for free.