Tutorials
How to Record a Voice or Audio Clip on My PC Without Programs – Quick and Easy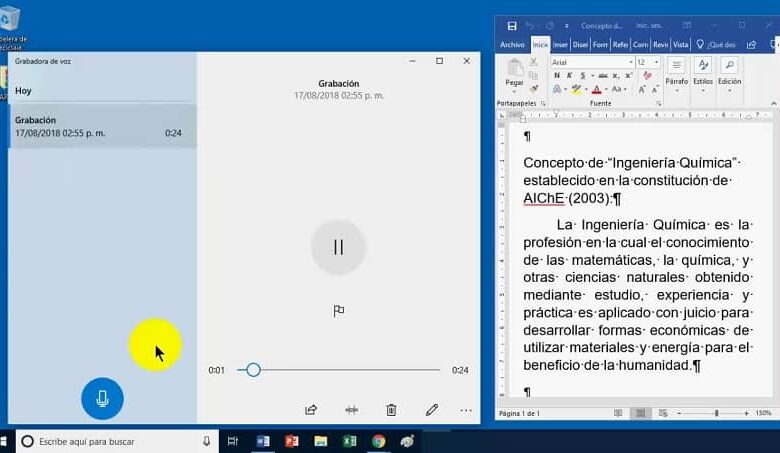 Voice messages are undoubtedly the easiest and most immediate way to communicate; compared to the time we spend writing texts. On mobile devices, it is very common to record and send voice messages on WhatsApp ; or even send voice tweets or voice notes on Twitter .
But computers are not far behind, well we can send voice messages on Facebook from the PC . However, did you know that your PC has a voice recorder installed? That is why we will teach you how to record a voice or audio clip on your PC without programs. In addition, you will know what you need to record a voice or audio clip in Windows 10, and how to interact with the voice or audio recorder of Windows 10.
How can you record a voice or audio clip on your PC without programs?
It is likely that at some time you have had in your hands a device to record voice in mp3 files. Thanks to advances in technology, these have been replaced by voice recording software.
You may be surprised that the Windows Operating System has a factory installed tool that allows you to record voice and audio; it is the Windows "Voice Recorder".
What do you need to record a voice or audio clip on your Windows PC?
Have the version of Windows 8 installed on your PC, or preferably Windows 10.
A microphone,
Headphones with microphone (optional).
How to record a voice or audio clip with Windows 10?
Connect the microphone to your PC, or if it already has it, check that the sound level is the most appropriate.
Click on the Windows start bar, locate it by the microphone symbol, or type "voice recorder" or "sound recorder" in the search bar,
Click on it, then the interface will open, in the center you will see the symbol of a microphone in a blue circle, or a small red button,
To start the process of recording a clip, click on the record symbol or the red button,
Now proceed to record the voice or audio,
Finally, to stop your recording clip, just press stop or the red button.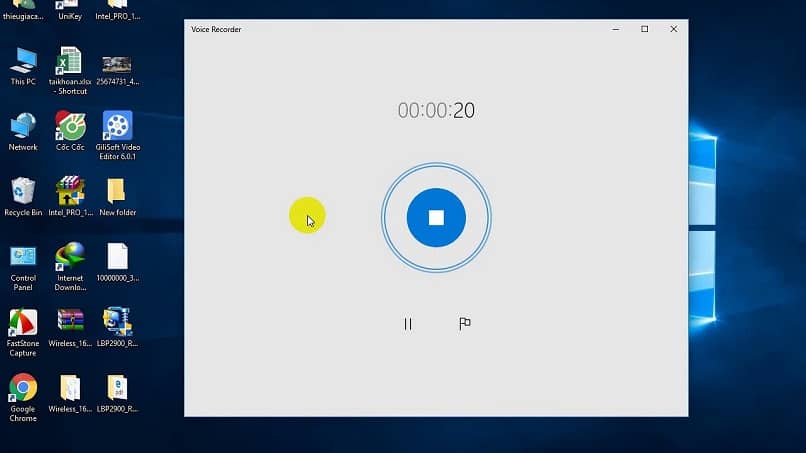 How to interact with Windows 10 voice or audio recorder?
We already saw how you can make a recording clip from start to finish, it is very easy and fast. The Windows 10 voice and audio recording interface allows you to interact through multiple uses such as:
Keep track of the recording time while the clip is being recorded, it is shown through a visible stopwatch in the central part of the screen, where the seconds, minutes and even hours are indicated.
When you start recording you will notice that the small microphone will become the stop sign, so you can pause the recording and continue it later simply by clicking on the circle again.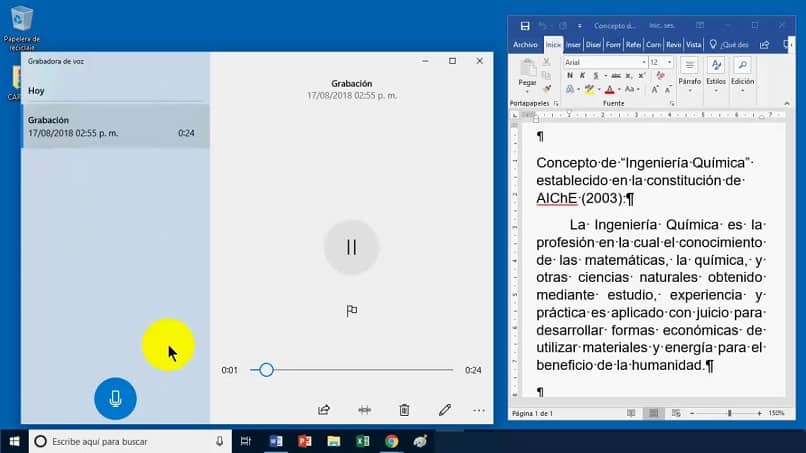 When the recording clip ends, the clip is automatically saved. Windows 10 gives it a name by default, in other versions it will ask you where to save the file and what name you will give it. You will be able to see the recording in a strip that will appear on the left side of the interface, it also shows you the date, time and total duration of the recording.
You can listen to your recording clip, simply by clicking on it, so you will check the quality of the recording.
Another function is to right-click on the recording clip, there will appear a menu in which you can: share, delete, rename, or open the location of the file.
Through how to record a voice or audio clip on my PC without programs – easy and fast, now at school, uni, in the office or wherever you want, get the most out of your Windows 10 voice recorder.