Tutorials
How to put or add watermark to PDF documents Online without programs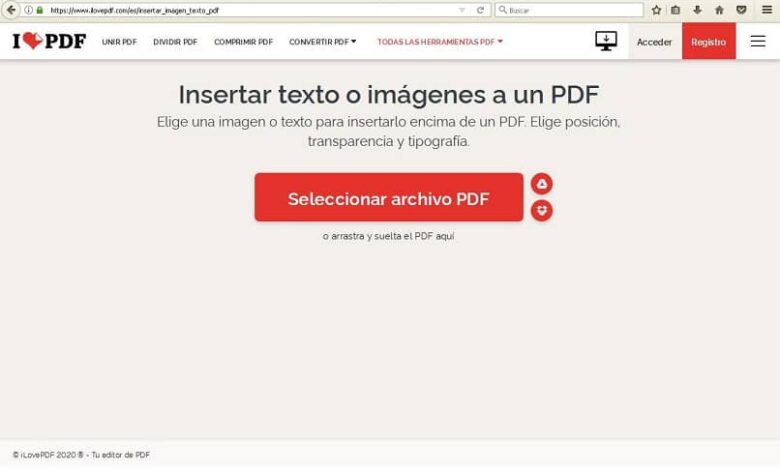 Many users use these PDF files to save official documentation such as company invoices; then it is necessary that such documents have some stamp or personal signature that shows that it is ours.
An effective way to preserve any creation of your own from plagiarism by third parties is to attach a watermark to the prepared PDF on the document; The idea of ​​this article is precisely that, to learn how to place these marks.
What is a watermark?
It is a message in the form of a signature, stamp or logo that is placed on a text, document or an image in superimposed form, with the aim of protecting the copyright or copyright of some material.
It must have a certain transparency so that it can be viewed without interrupting what you want to protect. The idea is to protect the interests of digital works from certain illegal uses without the permission of the creator; they are used a lot in image banks.
Watermarks also serve to promote some brands or digital pages; adding the logo to each image or document, thus promoting your business. In this way, you will know where the information comes from.
There are several ways to make these marks. Design savvy people can add a watermark to photos in Corel Photo Paint ; but if this is not your case, there are other easier ways such as putting a watermark in LibreOffice Writer .
It is such a widespread practice that you can even add a watermark to the background of an Outlook email , and even put a watermark on your photos from your Android or iPhone cell phone . There are many techniques and programs for this purpose; but later you will see an online way to do them.
What is a PDF document?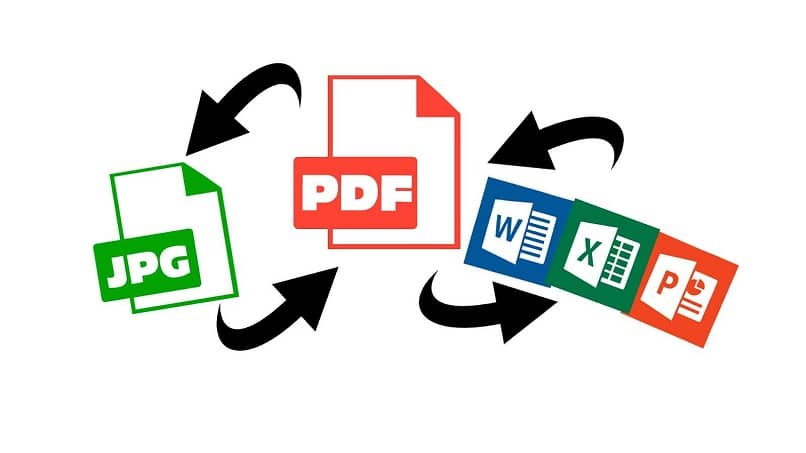 It is important to mention what a PDF document is, in order to later understand the whole procedure that we want to carry out; PDF in English stands for Portable Document Format, that is , portable document format.
It was developed by Adobe Systems, and it is a format to store digital documents on a computer regardless of the software or hardware we have; It is widely used on the Internet, thanks to its ease of use and its small size.
How to put or add Watermark to PDF documents online without programs?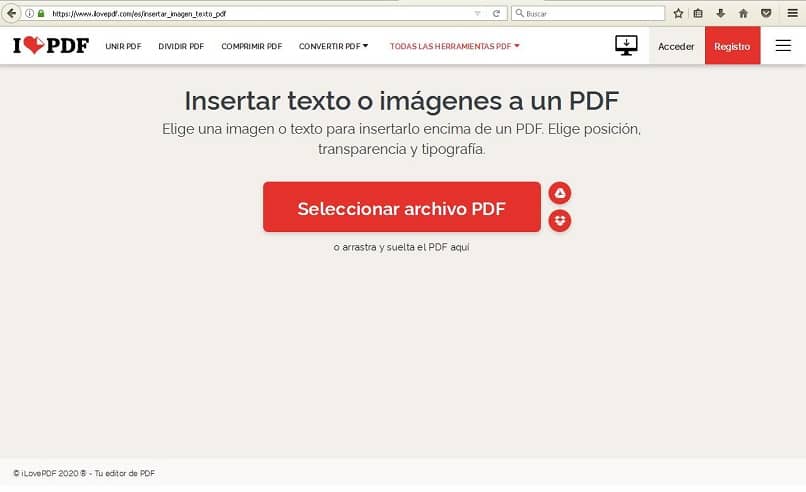 Watermarks can be text or an image, in this case we are going to explain a text :
First we click on the PDF document to which we want to put the watermark. Then the file is dragged to the web page where we will add said mark https://www.ilovepdf.com/es/insertar_imagen_texto_pdf
We release the document and we are going to observe that it appears but in miniature, then at the bottom of the page, there are a series of parameters that we must complete pertaining to the "Type of watermark" that you want.
Such as "Text", Typography "," Transparency "," Layer "," Brand position "," On which pages do you want the watermark "and the" Rotation "you want. For example: in text we can place the word "Draft", in typography the font and color are chosen.
Later in the transparency the percentage that suits you, then in layer if the watermark is placed above or below the content. Then the position if you want it in the middle, down or up, and finally the degrees that the rotation should have.
After filling in the data, we click on "Insert watermark" and it appears on the computer; we end the process by clicking on "Save".
We can see that the placement of a watermark in PDF files is done easily, quickly and free of charge. Which is a way to secure and protect your digital works from unscrupulous people; which wish to obtain the merit, through your effort.