Tutorials
How to password protect a ZIP file with 7-Zip in Windows 10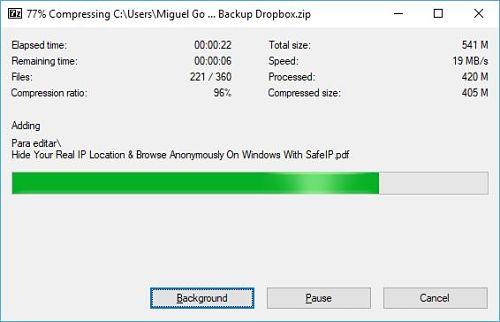 If you want to password protect your data without using any expensive software, you can use 7-Zip to create a password ZIP file. For example, you can create a folder with the files you want to protect and create and password the compressed file.
7-Zip is one of the best archiving tools for compressing files on Windows. PC users mostly use it to extract files downloaded from the Internet, but files and folders can also be encrypted or encrypted with 7-Zip using strong AES-256 encryption. In another guide we have seen the ways to password protect a folder, and here we will see how you can encrypt a zip file with a key.
Password protect files and folders using 7-Zip
In the following guide I will show you how to use 7-Zip to encrypt files and folders in Windows 10 and earlier versions. Follow the steps below to do it:
# 1. The first thing to do is download and install 7-Zip if it is not already installed on your PC. You can get 7-Zip from its official page.
# 2. Go to the folder that contains the files and folders you want to password protect. Select the items, right-click, select 7-Zip, and then click the Add to archive option .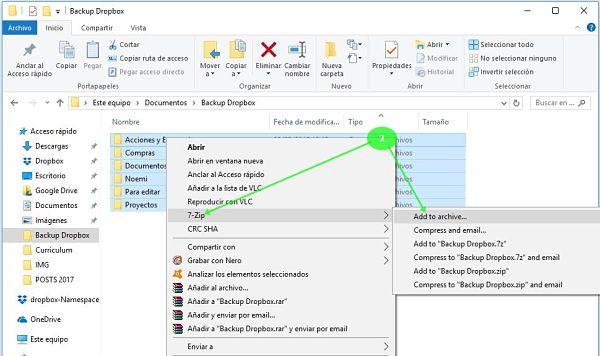 # 3. The Add to archive screen will open ; Enter a name for the encrypted file and click the browse button (with three dots) to choose a location to save the encrypted file. Select the file format as zip or 7z.
# 4. In the Encryption section , select the encryption method as AES-256 instead of the default ZipCrypto.
# 5. In the Enter password field , type the password you want to use to encrypt your data. Re-enter the password to confirm in Reenter password. It is recommended to use at least one number, at least one uppercase letter, one lowercase letter, and special characters so that the password is strong.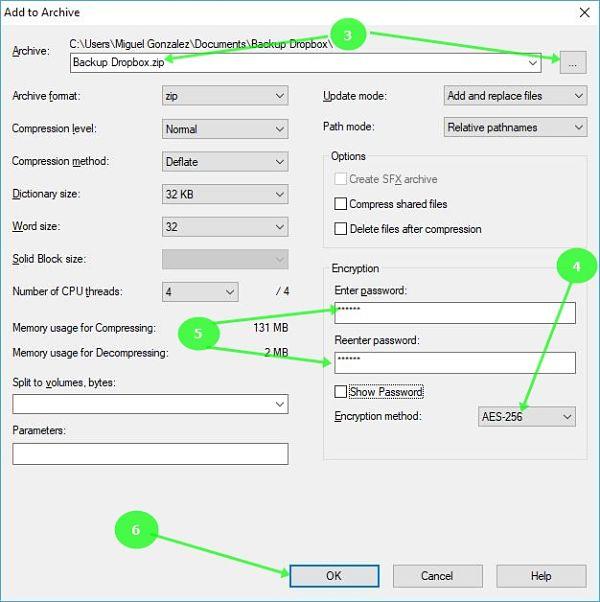 # 6. Click the OK button to create your encrypted ZIP or 7z file. Depending on the number of files, folders, data volume and capacity of the PC, 7-Zip can take minutes to hours to complete the job.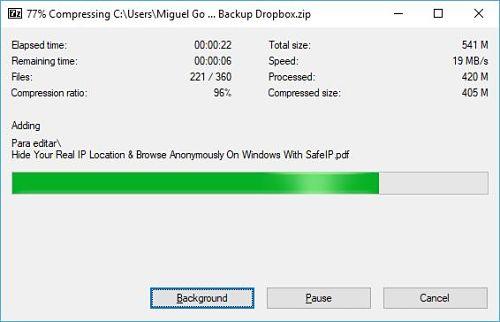 Encrypt files with 7-Zip
7-Zip supports AES-256 encryption in 7z and ZIP formats, allowing you to create password-protected zip or 7z archives using such encryption.
By using 7-Zip to encrypt your data, it creates a ZIP or 7Z file to hold your valuable information. To open the files packed within the encrypted ZIP or 7Z archive, you will need to enter the password.
You can delete files and folders that you have compressed into an encrypted zip or 7z file if you wish. In this way they would only be available within your encrypted file, preventing anyone from accessing them.